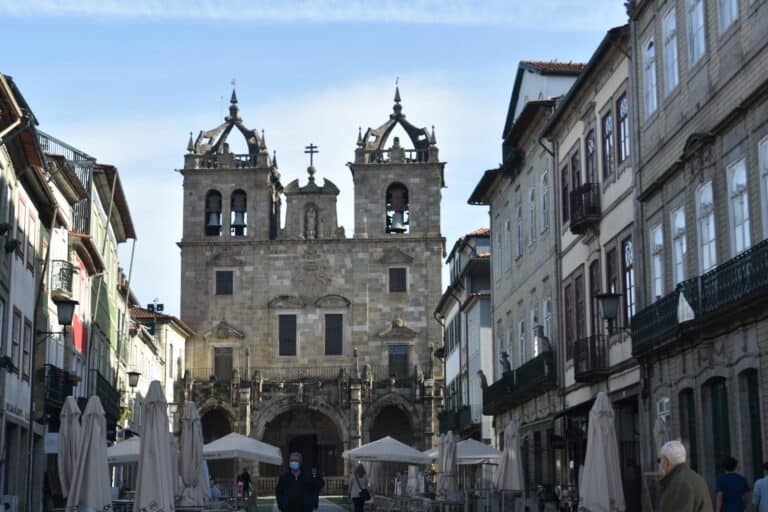 [Dec. 2021] In Portugal, it is said that "Braga prays, Coimbra learns, Porto works, Lisbon plays".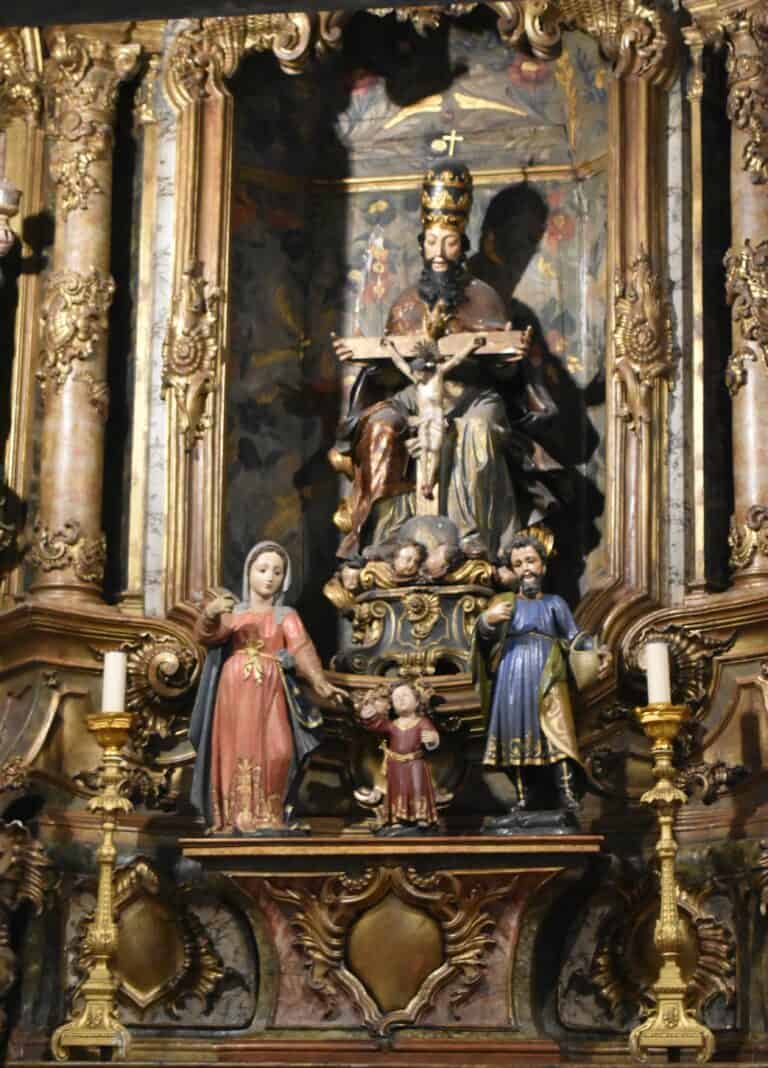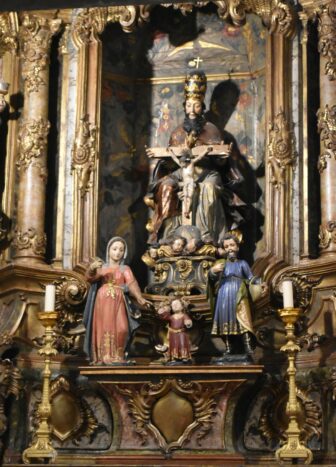 This was one of the things we learned from Claudia, the guide of this tour.
There are many churches in the city of prayer, Braga, but the most important of them is the cathedral we visited next.
It is the oldest church in Portugal and its history dates back to the 11th century.
Soon after we entered, we saw a list of names of archbishops from 65 AD.
The first shrine we entered had a chapel with a rare image of God.
Normally, Christ and/or the Virgin Mary are placed on the top of the front, but this chapel depicts a black beard man who is supporting crucified Christ and is considered to be God.
It was more scary and youthful than the God I imagined.
There was also a vivid and realistic statue of Christ in this church, which was carried during the festival procession.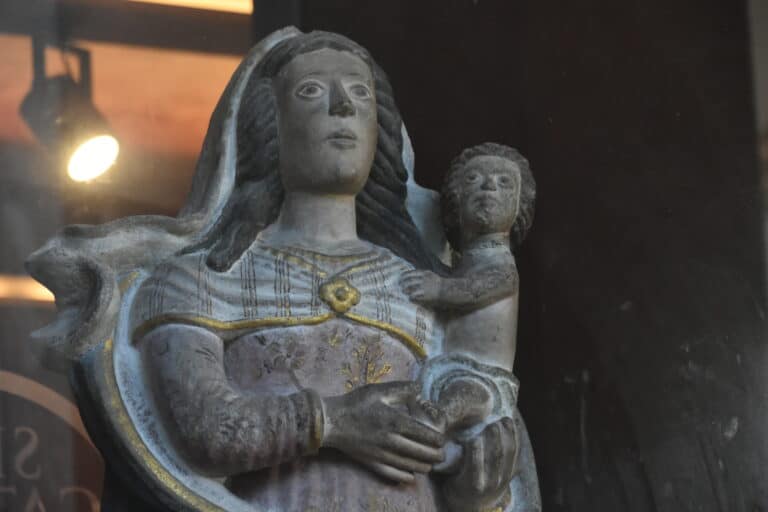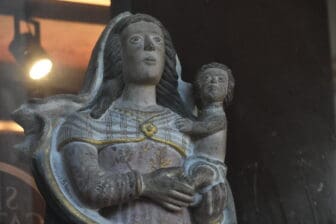 When we entered the cloister from here, we saw several statues lined up, but the one that stood out was the statue of Our Lady of Milk.
It was a very ugly image of a mother and child.
According to Claudia, the creator was hesitant to portray the breastfeeding as it was, so placed Christ's hand on the breast of the Virgin, indicating that she was the Our Lady of Milk.
There was no explanation as to why it was ugly.
Then to the main shrine.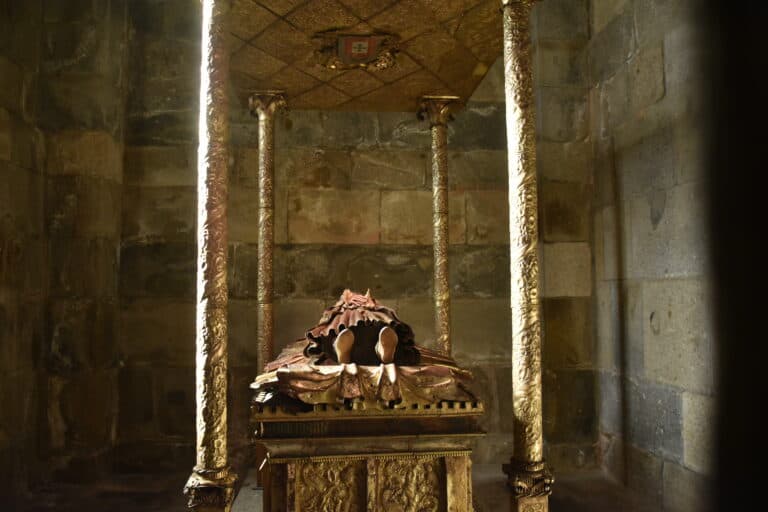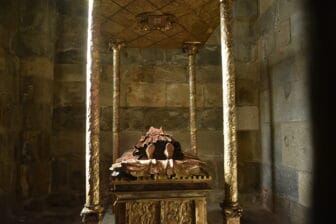 It seems that each item was added in various times, and even recently a stained glass was added.
The statues lined up on the side looked like stone, but they are made of oak.
At the rear was the tomb of a royal child.
He was the brother of the famous Prince Henry the Navigator.
Apparently the face is made of silver and the part that looks like gold is made of copper.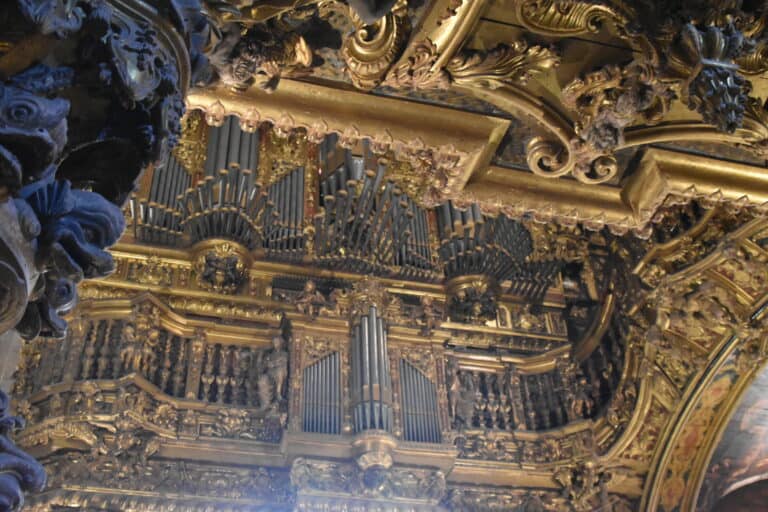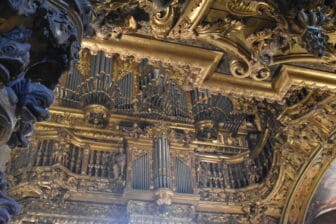 Such things were great, but the most eye-catching thing here was the organ in the back.
It was absolutely gorgeous.
According to Claudia, it's from Brazil.
We could see that the wedding of Mary and Joseph was depicted on the ceiling surrounded by organ pipes.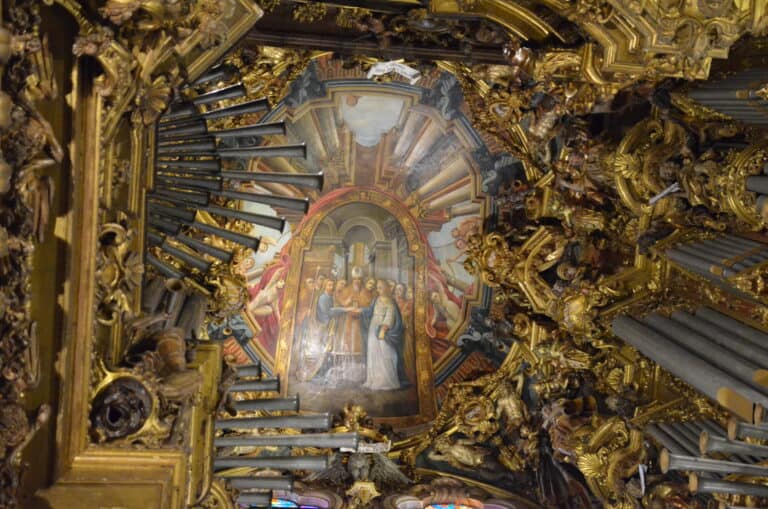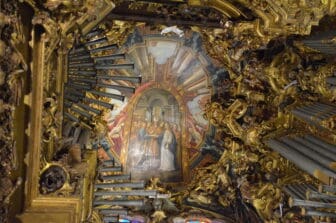 Claudia pointed out that this was an imagination, as they, who were Jews, could not have had a Christian wedding.
Anyway, it was a profound cathedral with the heavy atmosphere.
To be honest, I was relieved when I went out from here under the blue sky.
By the way, colourful handkerchiefs were sold at the souvenir shop near the entrance.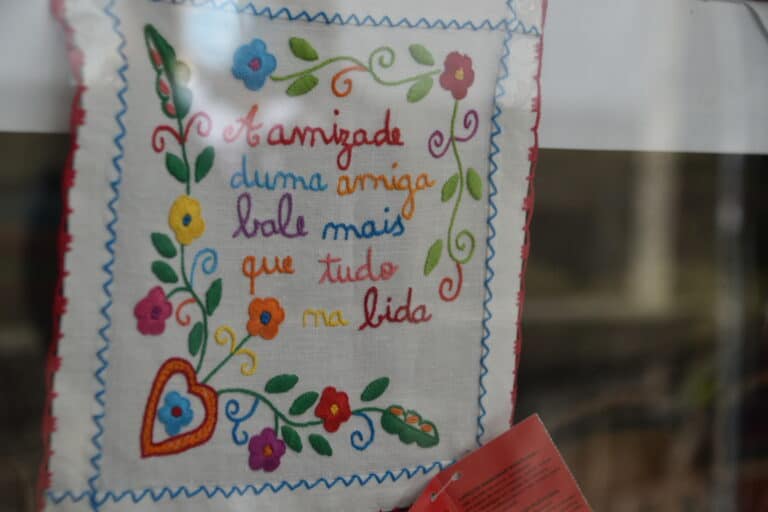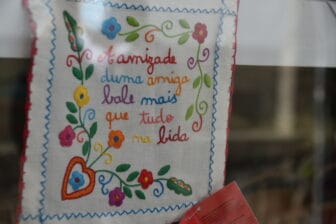 Traditionally, these are hand-embroidered handkerchiefs made by women in this region and is said to be given to the men they fancy.
If the recipient refuses, she needs to find someone else and make a new handkerchief.
"You must not reuse it," Claudia said.