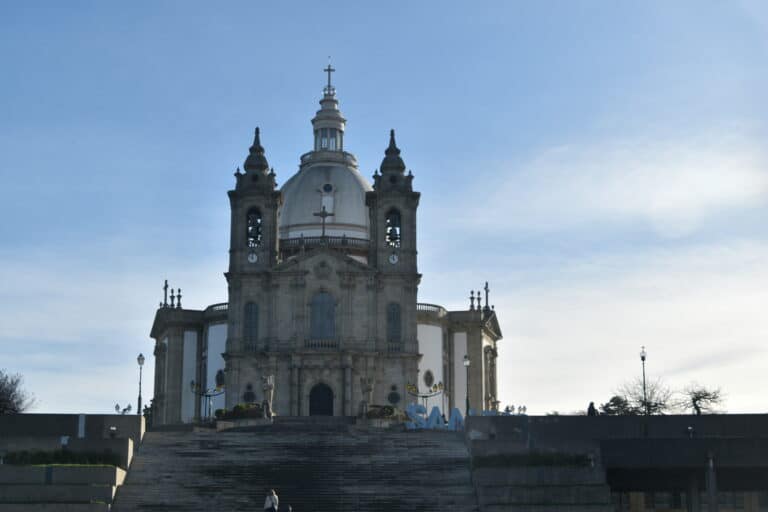 [Dec. 2021] On this day, we took a bus tour and headed north from Oporto, Portugal, to visit Braga and Guimaraes.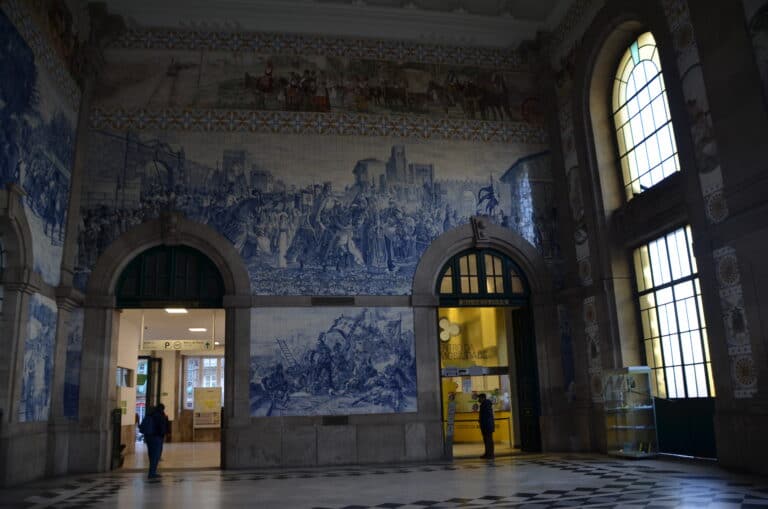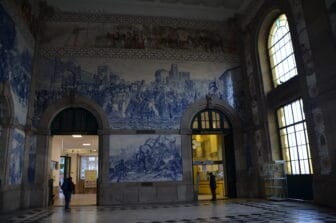 They told us that the meeting time was 8:30, so we went before that, but it was actually 8:45.
Therefore, we had some free time, so we went to see Sao Bento station near the meeting place.
This station is famous for its beautiful azulejos, which we have seen before.
This time, because the restoration work was underway, it wasn't as beautiful, though.
We learned on the tuk-tuk tour the day before that this station was originally a convent.
In order to make this a station, they had to wait for the last nun to die.
And even now, apparently the ghost of this nun sometimes appears.
Now, it's the time for the tour.
Tour guide Claudia was a large woman, rare for Portuguese.
Apart from us, the participants were an Australian woman, an Italian couple and a French couple.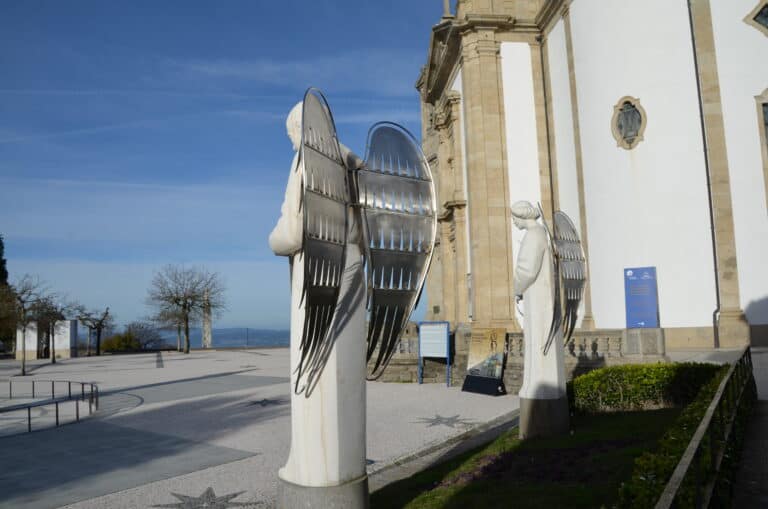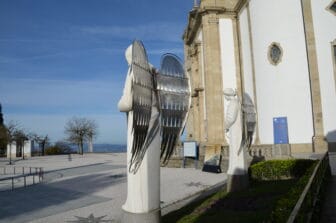 Being a small group, we went by minibus.
Claudia was fluent in French as well as English, and explained alternately in two languages.
The first destination, Braga, has apparently developed rapidly, has a population of 200,000, and has recently overtaken Coimbra to become the third largest city in the country.
As we went through the city, we could see that it didn't seem to be a very pretty city.
The first place we visited was the "Sanctuary of Our Lady of Sameiro" on the top of a mountain.
According to Claudia, there is no particular story behind this sanctuary.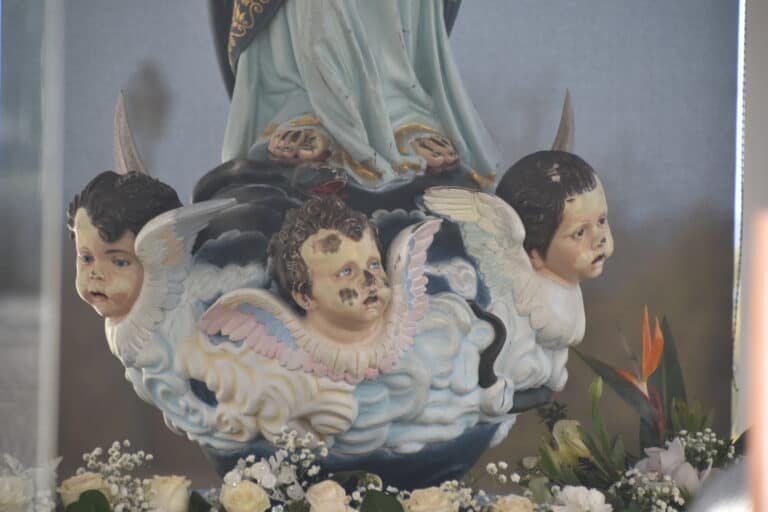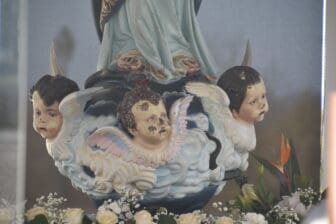 Martinho da Silva, a priest of Braga, one day came up with the idea to build a church here, which was built in the 19th century.
What was interesting was that there was a replica of the statue of Mary on the altar on the premises, and people touched it and prayed.
In Portugal, it is important to touch when praying, so Claudia pointed out that the paint on the angels at the bottom of the statue has been peeled off.
Also, there were some Portuguese cork trees on this site, and just by touching them from the outside, I could feel that it was very light and empty.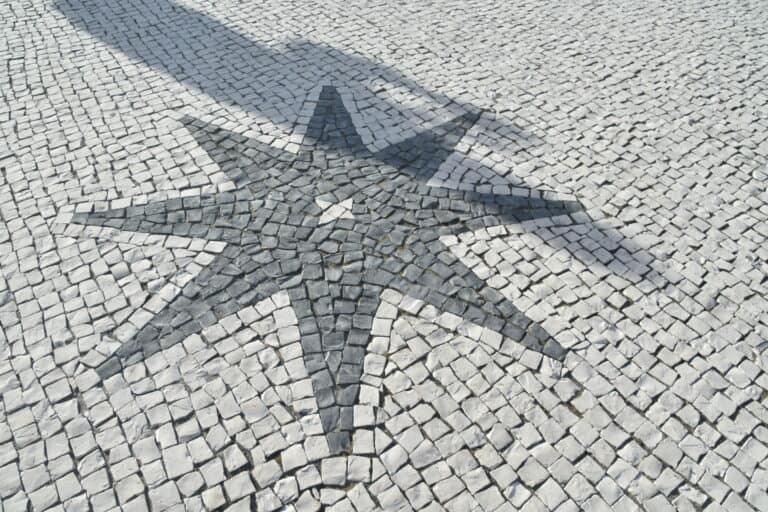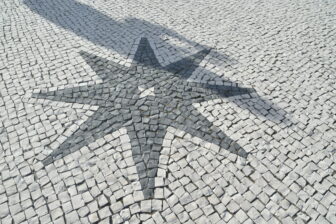 The ground was a black-and-white mosaic that can be seen anywhere in Portugal.
I learned that the white ones are limestones from near Lisbon and the black ones are volcanic rocks from the Azores Islands.
Claudia said, "It looks good, but it's slippery when it rains."
The church itself happens to be in the middle of a mass, so we refrained from entering.
Even though it was on such a remote mountain, I saw quite a few people inside.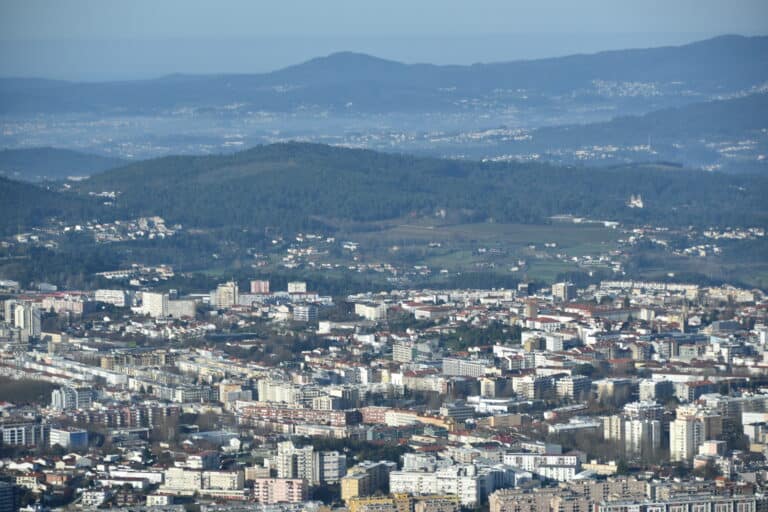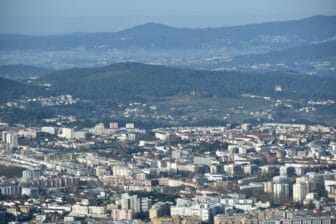 Perhaps the purpose of coming here was to see a spectacular view of Braga.
However, even from here, I could see that Braga was not a beautiful city.
We had some free time, so we took a rest at the cafe on the premises.
My husband, who wanted to drink Macchiato, explained to the employees how to make it.