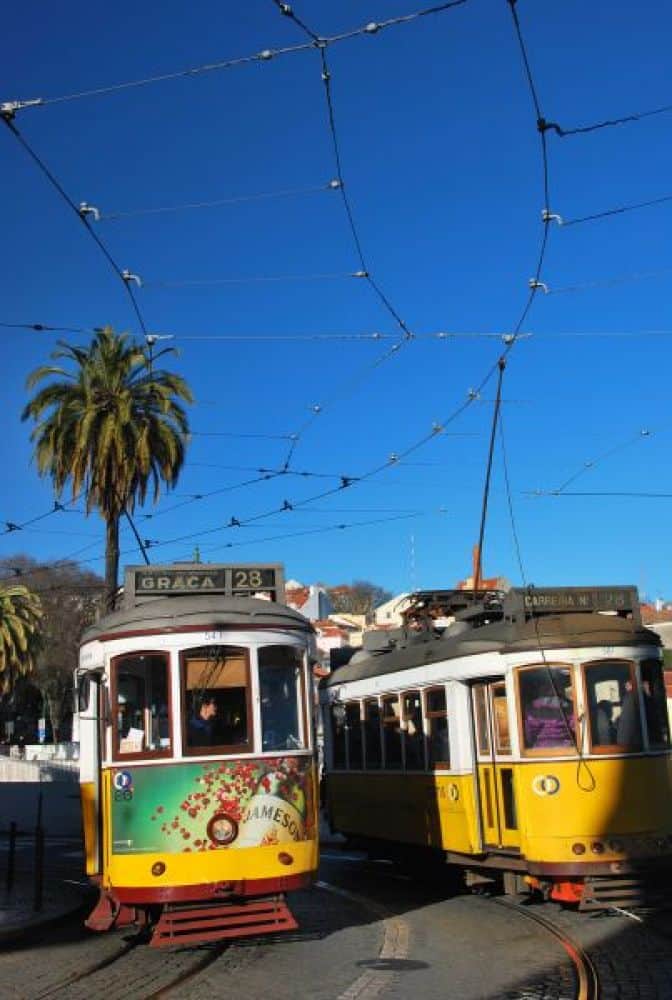 [December, 2011] The DIY walking tour in Lisbon starts at a square where you can reach by tram No.28.
This tram is made up by one small old carriage, which is very pretty but powerful, too.
It goes up and down on the steep slopes in the old part of the city.
It is certainly worth riding.