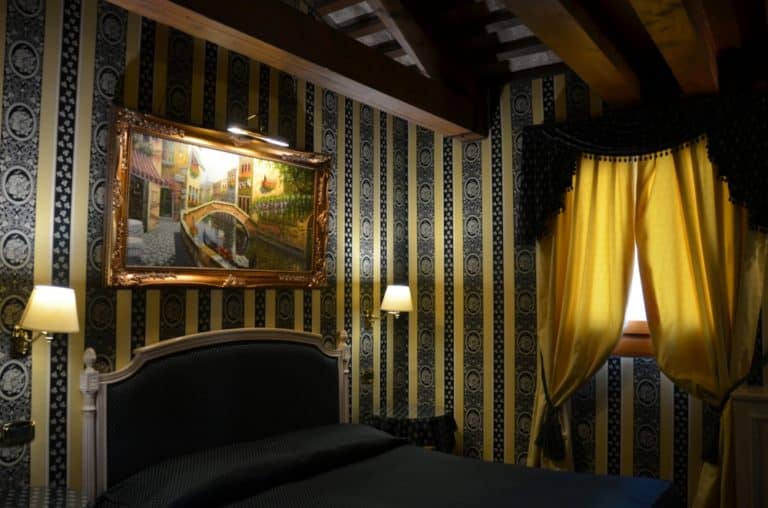 [ Oct.2015 ] This is a photo of our hotel room where we stayed in Venice.
The name of our hotel was Relais Piazza San Marco.
The location was excellent and the interior was nice.
As for the breakfast, they brought the things we ordered to our room the night before, which was interesting.
BUT I would not recommend this hotel.
After we enjoyed the concert in the church next door, we got locked in their small lift.
The emergency button and the emergency telephone number did not work.
In the end, we called the fire station and got rescued. It took about 40 minutes.
One of my family members has a tendency for claustrophobia, one has asthma and one was elderly. They said afterwards that the words "Death in Venice" crossed their mind.
The worst thing about this hotel was that, after this incident, nobody apologised to us.
It seemed that this hotel is the annex of a larger hotel and the staff were not there 24 hours a day.
They work in shifts, so nobody felt any responsibility.
Not only during this incident, but to be honest, from the start, the staff there were not very friendly.
When we arrived, the rooms were not yet ready, so we left our luggage there. He was obviously annoyed by us.
He reminded me that I had heard that Venetian people hate tourists, even though their livings depend on them.