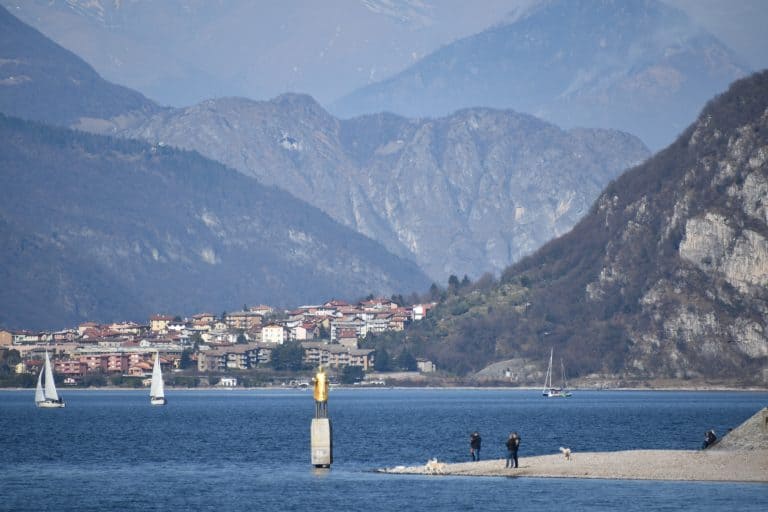 [ Mar.2019 ] Because we like taking photos, we have taken part in Photomarathons many times.
A Photomarathon is a kind of photo competition, taking photos in one day, in accordance with the themes they give.
This time, we participated in a little unusual Photomarathon in Italy.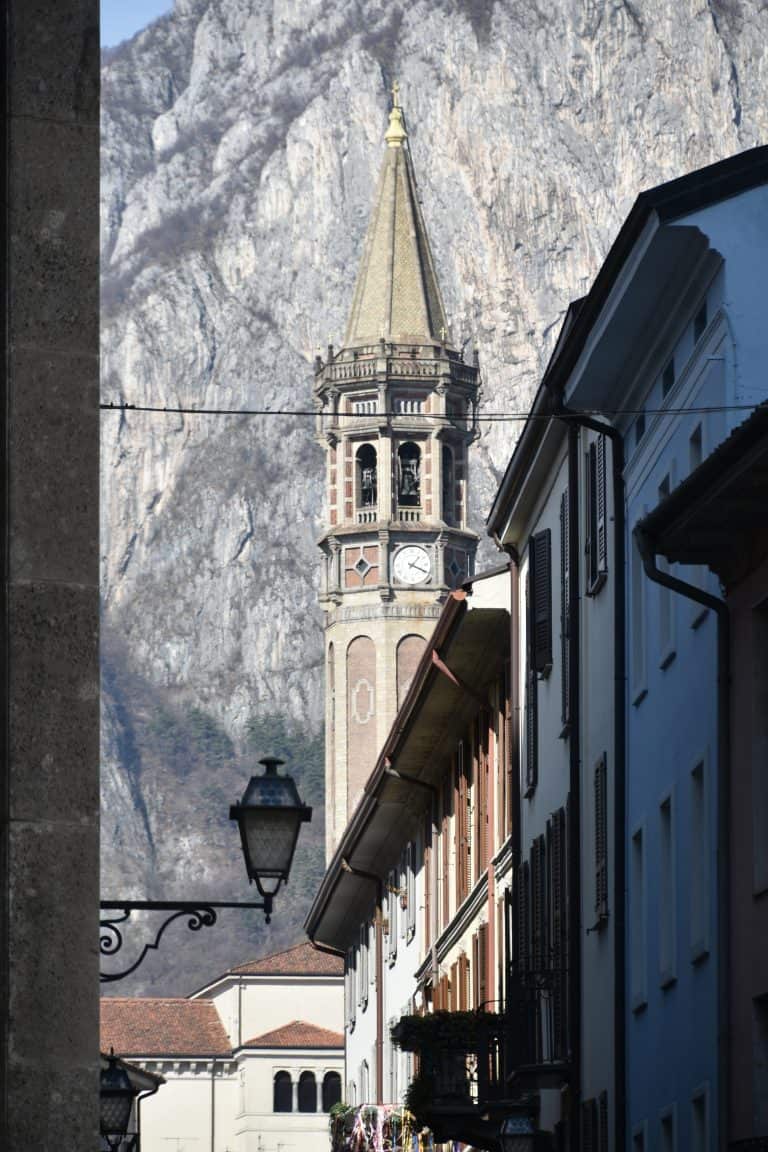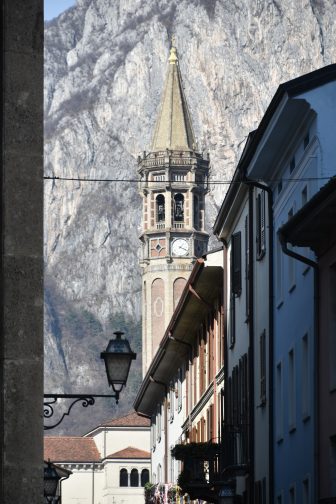 The organisers of the Italian Photomarathon joined a charity event and they donated the profits, which is our entry fees, after deducting their costs.
Usually we have to take photo within 24 hours or less, but this time we had 30 hours.
That is because the charity event was called "30 Hours for Life" and they raise the funds for 30 hours through different TV programmes.
The place for taking photos was 'anywhere in Italy', instead of one city.
As for the themes, we usually have 9 themes, but this time there were only three.
Only one photo per theme should be submitted, which sounded easy.
The timing for announcing the themes was as usual: 10:00, 13:00 and 16:00.
They announced them online.
Because we were in Milan and the weather was lovely, we decided to go to Lecco on Como Lake.
The first theme was 'Nothing is Impossible', which was really difficult.
Walking around the town of Lecco,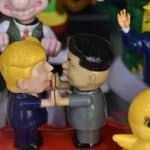 I found a toy of President Trump and Leader of North Korea, Kim Jong Un, looking at each other and trying to have a hug, so I took a photo of it for this theme.
My husband took a photo of a small house on the hillside of a big rock mountain.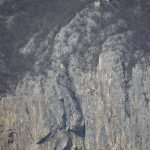 In Lecco, they were having a marathon event along the lake and it was lively, but all the shops were closed because it was Sunday and there were no open air markets, which I was expecting.
We thought of going up the tower of a church, which is the most noticeable thing in this town, but the opening dates of the tower are very limited and it was not open on the day.
Unfortunately, we could not go into the church either because they were having mass.
So I was a little disappointed, but we found a quaint café so we went there instead.
I had Zabaione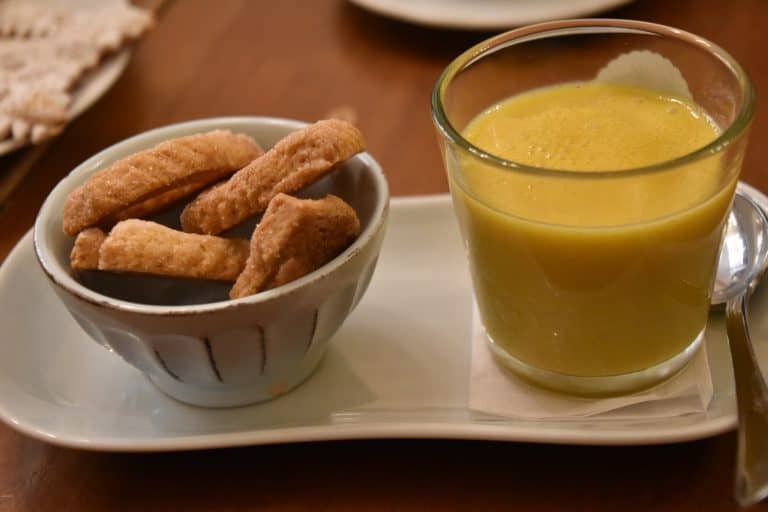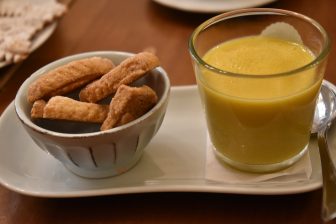 with the biscuits of Lecco, the speciality of this shop, which had a lot of alcohol and was rich.
My husband had Chiacchiere, a kind of biscuit that Italians eat around the Carnival time.
The atmosphere of the café was lovely, so I took a few photos here.
The name was Santa Marta.
The second theme they announced at 1pm was 'The Things You Cannot See'.
This is another difficult theme, because it could be anything.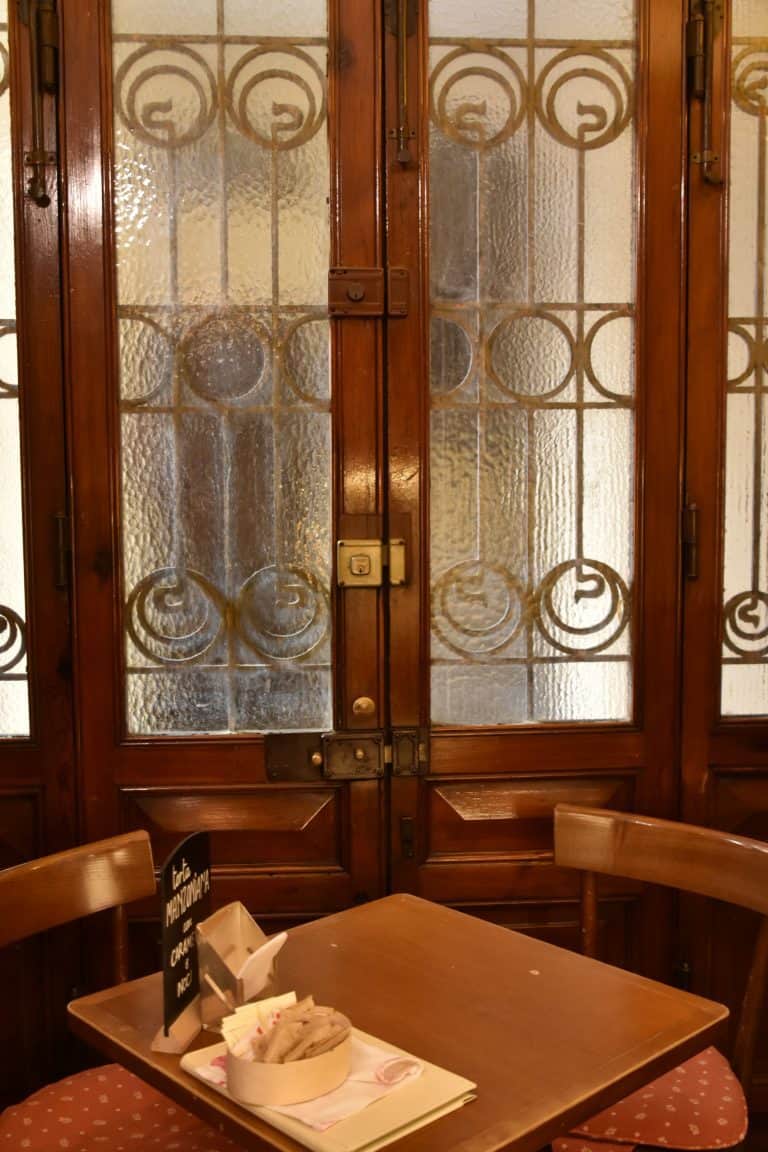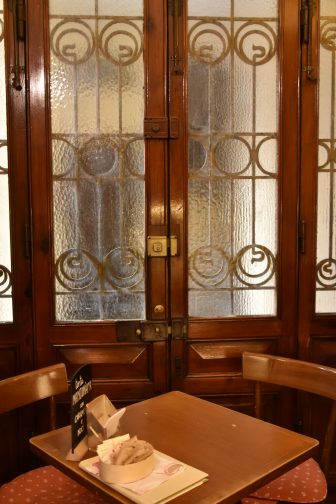 Various things came to my mind, but in the end, I used one of the shots I took in the café, which had a table and chairs and I called it 'The People Who Sat Here'.
My husband took a photo of a perfume and the title is 'The Scent'.
The last theme was 'Like a Family'.
By then, we were so tired that we did not feel like walking any more, so we got back to the hotel and just took some silly shots.
This Photomarathon was much easier than the usual one, but it was not as exciting.
By the way, this charity was promoting some medical projects in Italy and in other countries.
It started in 1994 and so far, they have created 740 projects.