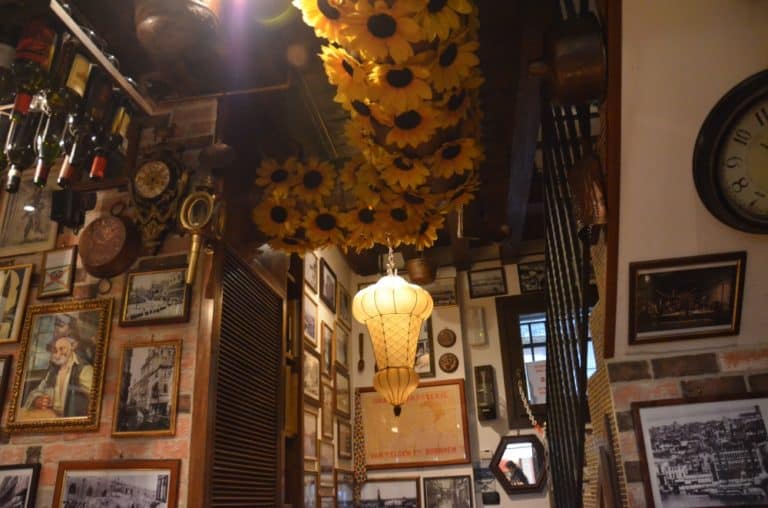 [ Oct.2015 ] This is a photo of a snack restaurant near Piazza San Marco in Venice.
We drank Spritz here, which was good.
However, another restaurant near here that we went to on the first evening was very bad.
The interior was bright with an easy atmosphere, but the bill was 1 and a half times more expensive than the one the night before in Milan.
To be honest, the food was not very good and the staff were not Italian.
My family from Japan said "I thought all of the pasta dishes in Italy were good, but…".
I had learned last time that we should not eat near Piazza San Marco, but this time our hotel was near the Piazza and because we had a elderly member with us, we had to eat around here.
Not only this particular restaurant, but other ones which looked posh, were showing their menu outside and prices were twice as expensive as this one.
You need to be careful.