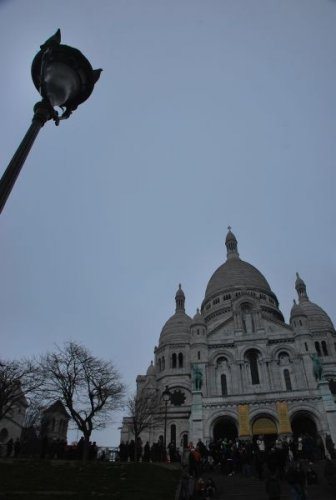 [March 2012] We went into Basilique du Sacré-Cœur at Monmartre in Paris.
Because it was Sunday, they were having a Mass in there, but it is one of the most famous sights in Paris, they did not refuse for tourists to enter.
I thought it is unusual to see the nuns on the stage.
They sang beautiful hymns which were somewhat pop compared with ordinary ones.
Also, I felt the sermon was a bit light sounded–maybe I felt that just because it was in French.