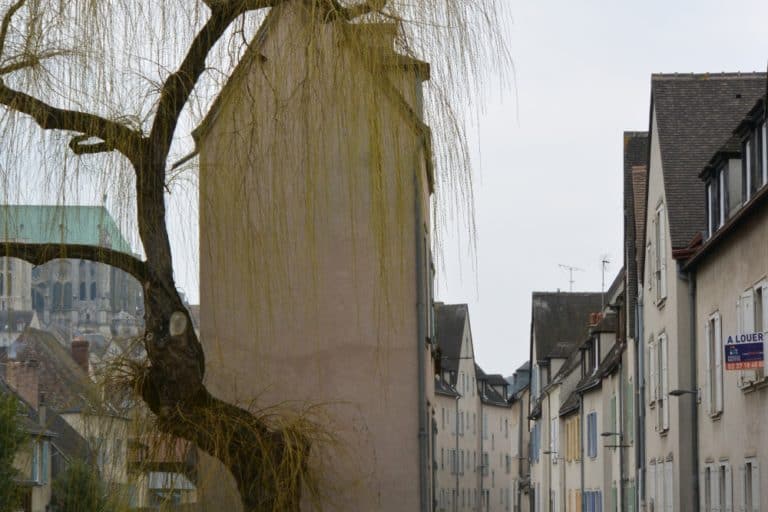 [ Mar.2015 ] We walked around the old town in Chartres in France.
We tried to follow the walking route suggested by the tourist office, but we missed quite a lot in the end.
There were 15th – 16th century half timbered houses here and there and the view of the town with the small river called Eure was beautiful with the restful mood.
And it was very quiet.
I thought this was a touristy town, but on this cold Saturday, very few people were there.
Not many souvenir shops were there, either.
We noticed that there were many pretty signs all over the town.