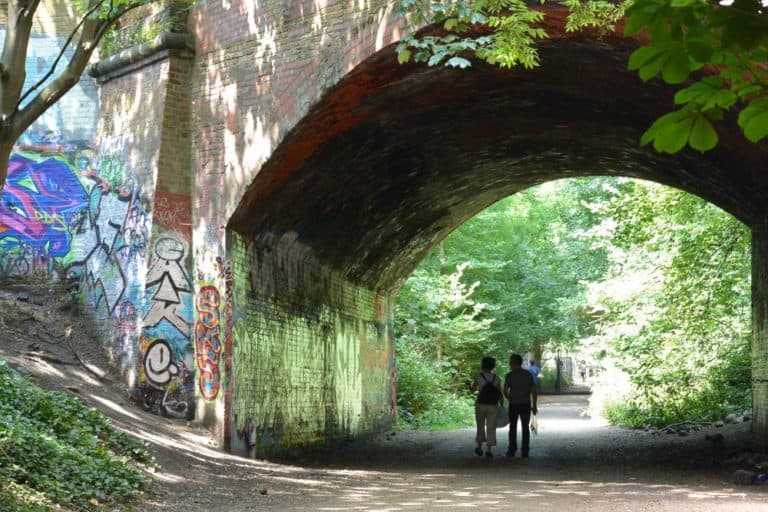 [ July, 2013 ] The main path we took on the day we had a walk in London was the one which used to be a railway.
It is called Parkland Walk now, but it used to be a railway, built in 1867 and abolished in 1970.
After abolition, they got rid of the rails and leveled the ground, then opened as a walking course of 7.2 km in 1984.
Now it is a Local Nature Reserve.
This narrow and long area is full of trees and so quiet that you cannot imagine this is in the middle of London.
But if you look through the trees, you can see the ordinary residential town, which is peculiar.
There is a area which used to be a station and old platforms are recognizable.
There were many walkers and joggers on the sunny summer day, but according to my friend, in the cold seasons, there were no people and she even felt scary there.
In fact, there are stories that someone saw a ghost or others still heard the trains running.