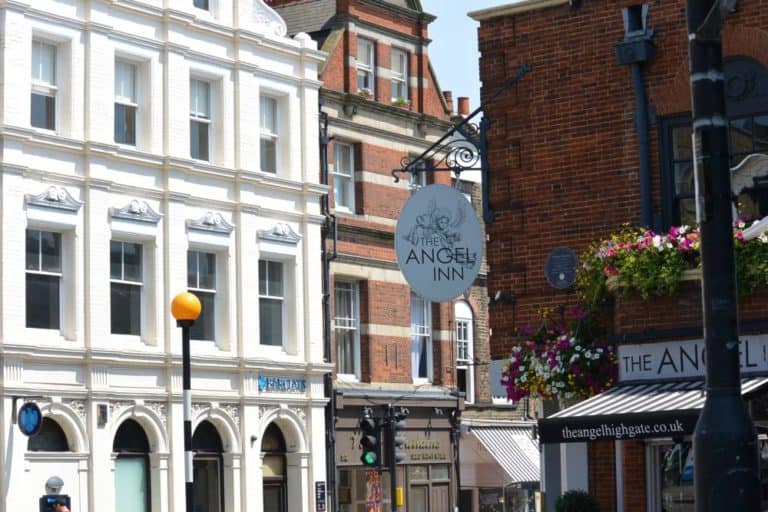 [ July, 2013 ] Our walk in London took us to the affluent neighbourhood of Highgate.
My friend said " Here the house prices are most expensive in London".
Surely, the houses around here are elegant.
I was curious so had a look at an estate agent's website and found that one gorgeous house with 10 bed rooms are on sale at £28,500,000.
Well, I do not even understand what this figure means really.
Quite many celebrities live there, including Rod Stewart, Kate Moss and George Michael.
Apparently this place used to be a village outside of London until Victorian time and still sometimes called Highgate Village.
Although it is an expensive area, in the centre, there were many chain restaurants, so we had a lunch in one of them.