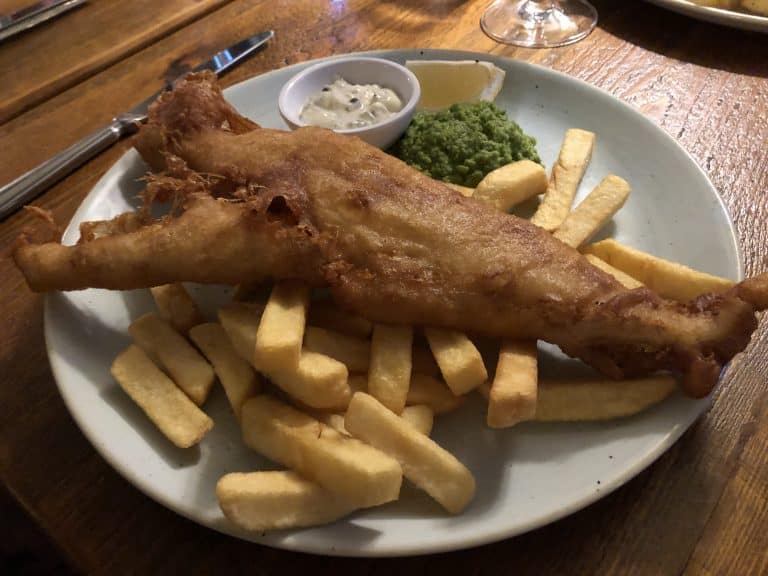 [ Aug.2019 ] This was our second visit to Dartmoor National Park in Devon in south west England.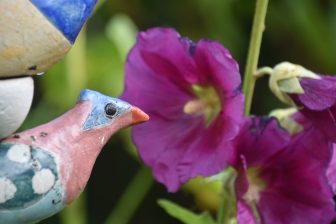 This time it was a gathering for a club that our friend organise and we visited his house again where we had been about four years ago.
It had been spring last time, but this time it was summer, so their garden looked different and interesting.
The works of his wife who is an artist was dotted around the garden and they were nicely blended with the nature.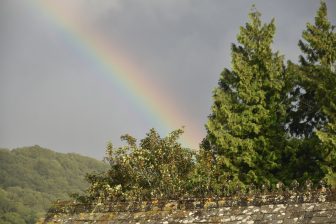 We all went walking to the hill  behind his house like last time, looking at the wasabi, Japanese horseradish that he is growing and seeing the large white house where apparently a rich American woman lived and so on.
Here, too, the weather was changeable and we saw a beautiful rainbow at one point.
After spending nice and peaceful time, we all went to the gastropub called Ring of Bells in the village of North Bovey, which we had been four years ago, too.
In this village, there are lovely houses with thatched roofs.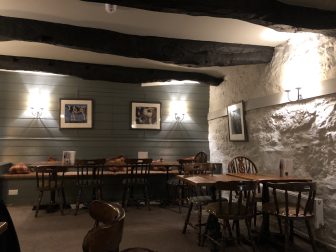 This pub has a long history since the 13th century, but after we visited in 2015, they had a bad fire in January 2016 and it was apparently completely destroyed.
They took about two years to restore this place, using traditional practices which required oak timbers, horse hair renders and so on.
And they found even the archway which had been hidden since 1970s, so they restored that, too, to be used.
According to the local newspaper's online version, the restoration cost was as much as £1.5m (€1.7m, $1.9m).
It certainly seemed that they did a good job.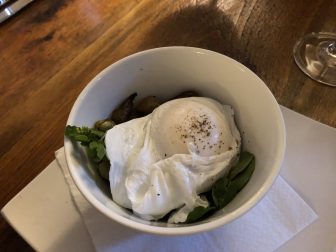 When we visited this time, the atmosphere was not inferior to four years ago.
I would not have known if our friend had not told us about the fire.
This time, I had the dish of duck egg for the starter.
The mushroom sauce was excellent.
For the main, I had pork, which was good, too.
My husband had the chicken paté and the fish and chips which he had liked so much last time.
He said it was very good this time, too.
We were a group of 15 this time, but the service was as good as before, too.