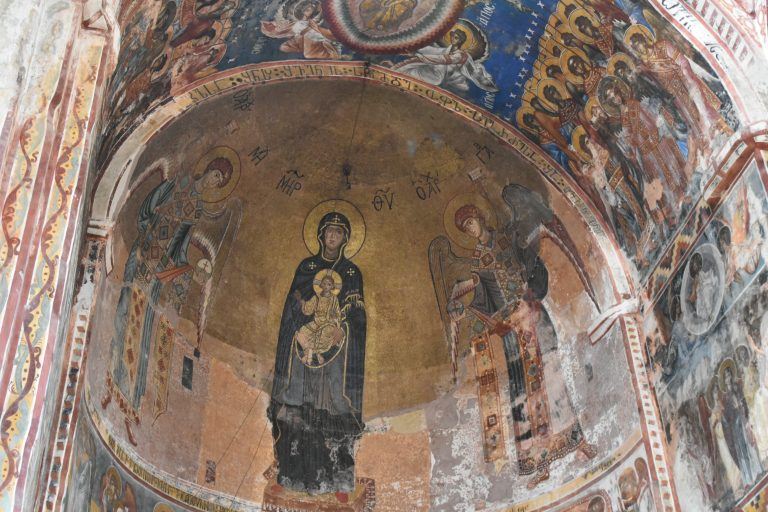 [ July, 2018 ] We visited two sites of churches in Kutaisi, the third largest city in Georgia.
The first was Bagrati Cathedral, which was on the hill.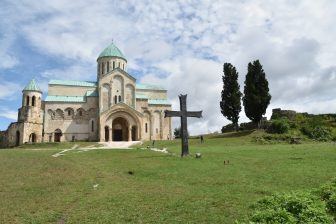 It was one of the three cathedrals built soon after the unification of the country in the 11th century.
This one was built in 1003, originally.
It was destroyed by Turkey in the 17th century.
Now it is completely restored, but the way of restoring was a problem.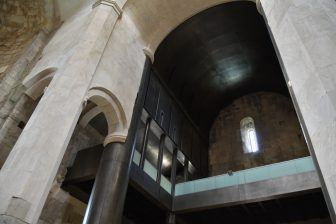 We do not know who decided this or what kind of idea they had, but they rebuilt this historical church with reinforcing steel bars as if it was a modern building.
So, inside it really looked unbalanced.
According to our guide, Ana, this cathedral used to be listed in the Unesco World Heritage, but because of this thoughtlessness, the status was taken away.
At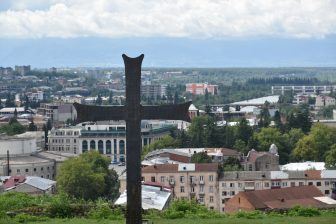 least we enjoyed the view of the whole of Kutaisi from this hill.
The next place we visited was the Gelati Monastery.
This one is the true World Heritage site.
The inside of the churches in the monastery were full of frescoes and we exclaimed at their beauty.
Ana told us that, once, one of the tourists she took here was so moved that she started crying.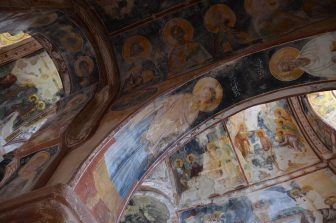 The frescoes are made between the 12th century and the 18th century and, interestingly, the older ones were nicer and more colourful.
This monastery was built by David the 4th, who is referred to as David the Builder, in the 12th century when Georgia prospered after the unification.
He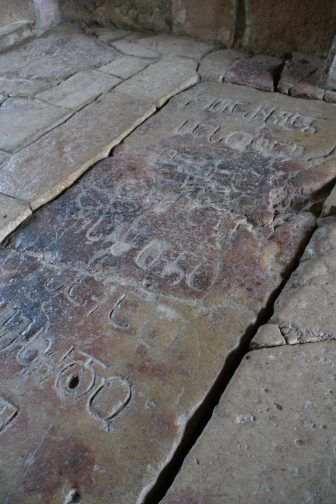 started building this place in 1106, but it was 1130 when it was completed and by then he had been dead for five years.
His grave is located here on the ground of the original main gate.
That is because he left a will that "all the visitors here should step on my grave".
At this gate, there was a old door, which the son of David the Builder had taken from a town of Azerbaijan, which he attacked on a whim.
Within the site, there was also the Academy where people had studied philosophy, theology, science and painting.
In those days, this Academy was a prestigious school.
Apparently, it had been left as a ruin for a long time and they restored it recently, so it looked strangely new.
By the way, the scene of the Golden Fleece in Greek mythology is supposed to be around here.
The rough story is : a young man comes from Greece to get the Golden Fleece and overcomes many challenges, being helped by the daughter of the local king and successfully gets the Fleece and goes back to Greece.
The interesting thing is that the Golden Fleece really existed.
In this region, gold used to be produced.
People used to collect the gold by putting fleece in the river and the gold would stick to it.
That reminded me of panning the gold in Sado Island in Japan a couple of years ago.