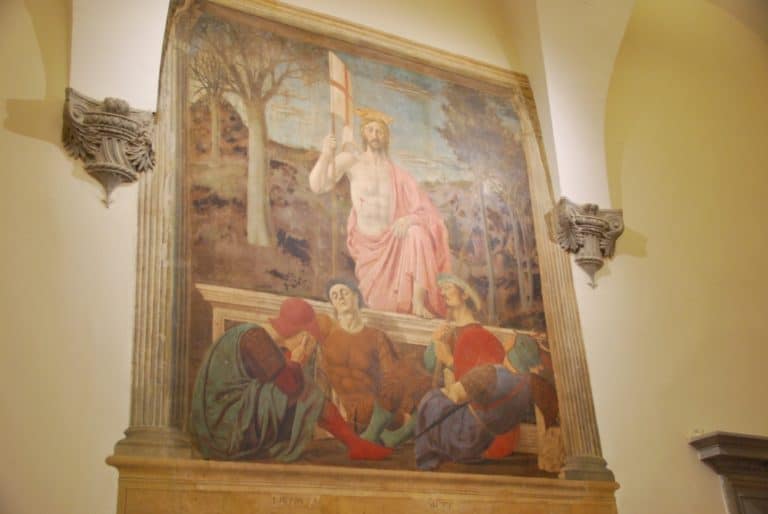 [ Nov.2014 ] The name of Sansepolcro, a town in Tuscany in Italy, where we stayed one night means 'holy gravestone'.
That is because this town was founded around 1000AD by two pilgrims who brought a stone from Church of the Holy Sepulchre in Jerusalem and built an oratory.
The 15th century painter, Piero della Francesca was born here and died here.
This picture is called "The Resurrection" and it is in the Civic Museum in the town.
He painted this in 1460 commissioned by the community.
It is considered as one of his main works and it is the symbol of the town now.
The person who is sleeping facing us is apparently Francesca himself.
In this museum, there was another one of his masterpieces called "Madonna della Misericordia", too.