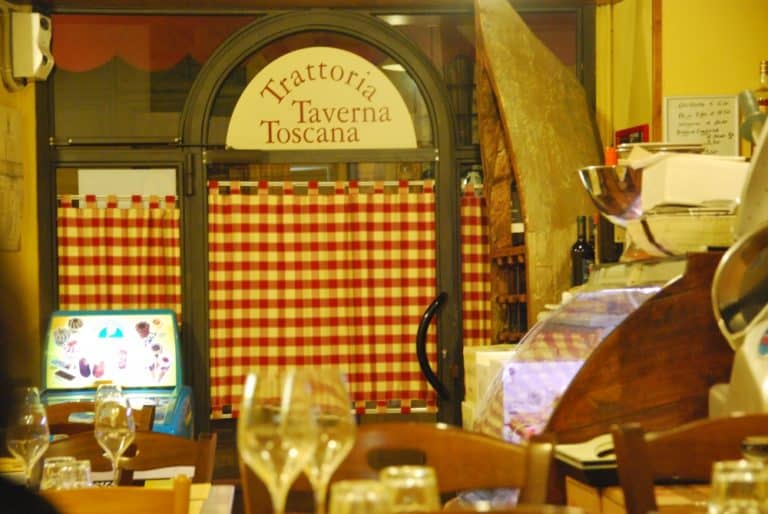 [ Nov.2014 ] We went to a restaurant called Taverna Toscana in Sansepolcro in Italy, which was recommended by the hotel manager.
This is a butcher as well and they say that if you want to eat Bistecca alla Fiorentina in this town, you need to go there.
There was the kitchen just behind our table and we heard the piquant noise of cutting the huge meat by a big butcher's knife.
Of course the meat was very good as expected.
I was surprised to see my tiny friend eating the big meat faster than anyone else and she even ate the piece that I could not manage.
She kept saying "I like it".
You cannot judge a person by sight.
We ate dessert as well and the restaurant offered a glass of dessert wine, so we went out of the restaurant very satisfied, though I could not sleep well that night as I ate too much.