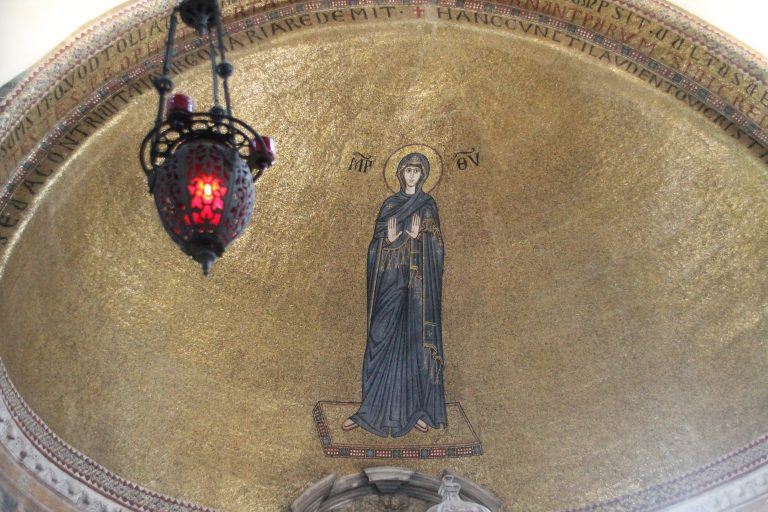 [ Apr.2017 ] On the last day of our stay in Venice, Italy, we did a bit of sightseeing on Murano Island where we visited previously.
First, we went to Basilica of Saints Mary and Donatus to see the Virgin Mary depicted in glass mosaic.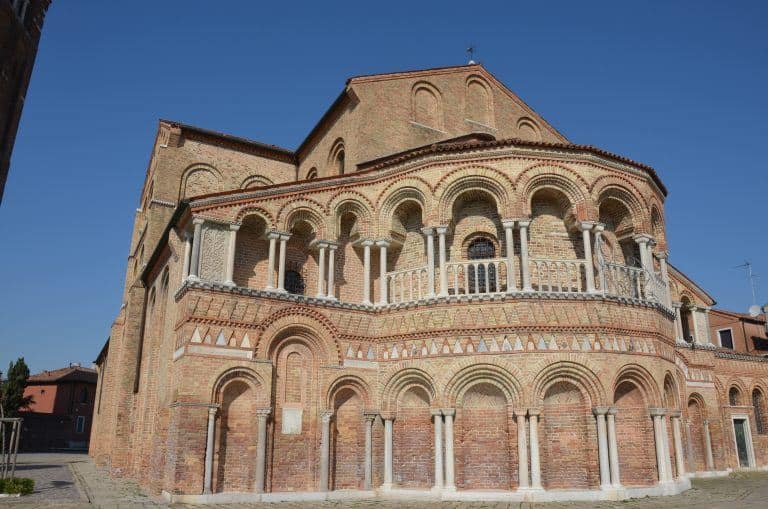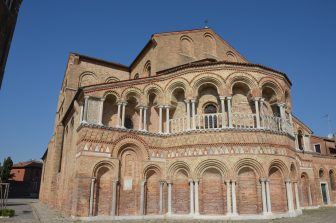 This church itself was first mentioned in a document from the year 999, but they rebuilt it in the first half of the 12th century and the mosaic is from the same period.
The mosaic of the floor was beautiful, too.
After that, we visited the Glass Museum which was near.
It is housed in an old palace called Palazzo Giustinian.
They exhibit everything from ancient glass, major historical Murano glass works to the modern day works, so if you study thoroughly, you can learn all about the history of glass.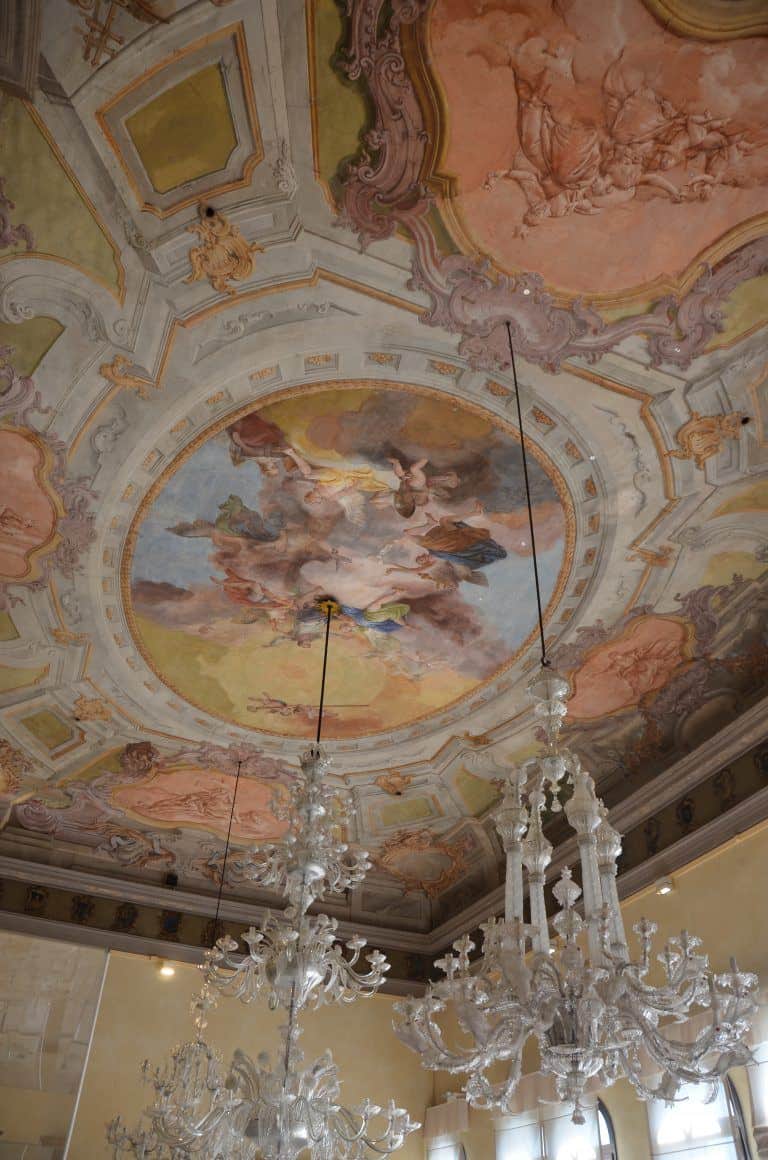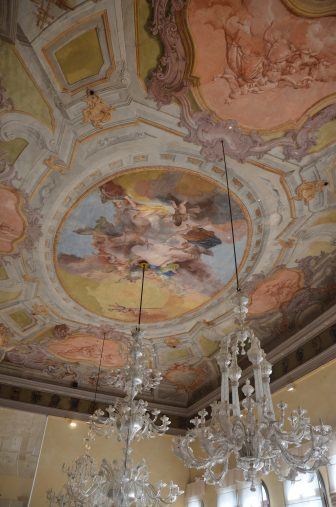 This museum was founded in 1861 and apparently that was the period when Murano glass had a tough time.
Murano glass had its Golden Age from the 14th to the 17th century, but after that in 1797 the Venetian Republic fell and this area fell under French and Austrian rule which restricted the craft activities.
Especially Austria, who preferred Bohemian glass and abandoned Murano glass.
Only glass bead production kept going.
In these circumstances, an abbot and an owner of a pharmacy started collecting old glass products and that led to a museum.
Also around the same time, a business man got hold of the secret of Bohemian glass and started creating updated glassware, very much in demand, which supported the Murano glass's survival.
So the Murano's glass industry was revived then, but how about now?
There were very nice exhibits of current productions, for example, there was a plate I really wanted, which seemed to show that the industry is healthy.
But when this museum reopened after a renovation in 2015, they almost doubled the space, merging with an old glass factory next door to the palace, which was closed down in 1993.
This factory apparently had as many as 3000 workers between 1940 and 1970, but they had to close, which may mean that the industry is facing another crisis.