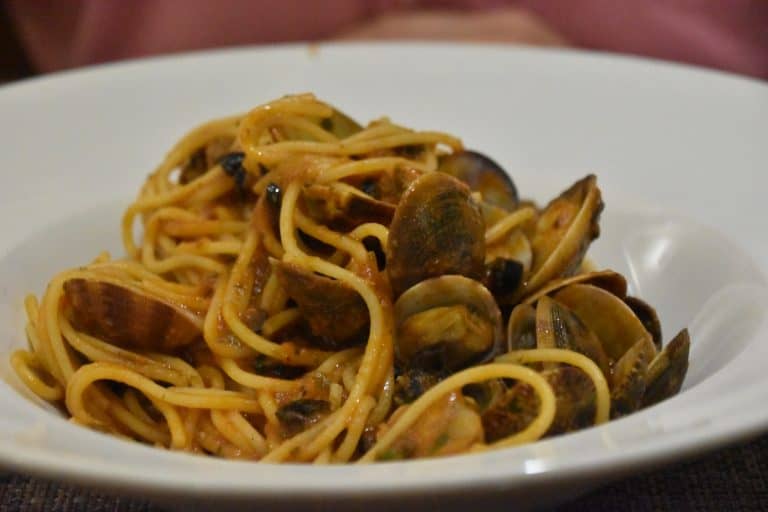 [Sept. 2020] On the day we took a tour of Asinara, a remote island in Sardinia, Italy, we arrived back at the town of Alghero after 7:00 pm.
We were so tired that we decided to have dinner in the town.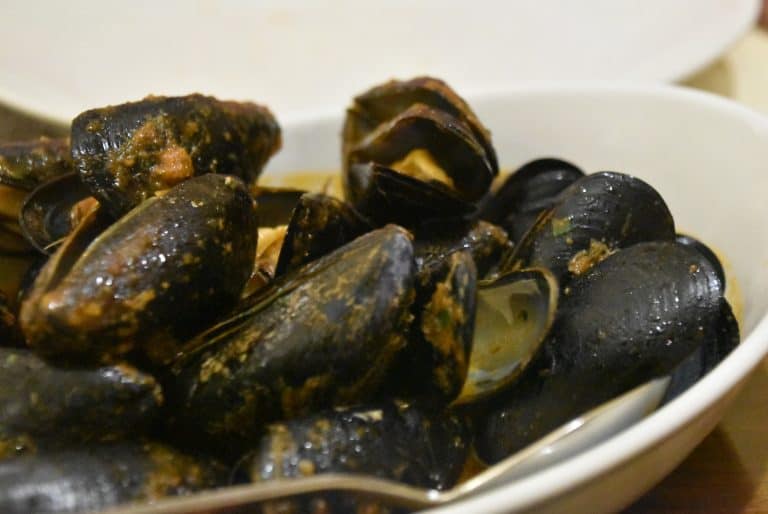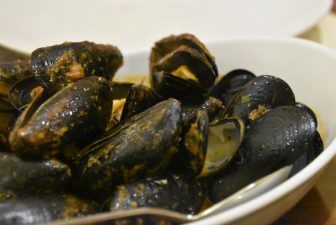 Without hesitation, we went to a restaurant called Il Pesce D'Oro, which we had been a few days before and we'd liked it very much.
When we entered, we were asked, "Would like the same table as before?"
It seemed that the waiter remembered us.
Well, I didn't see any Asians during this holiday, so I suppose we were certainly easy to be remembered.
This time, we took Zuppa Cozze (mussel soup) as the starter and shared it.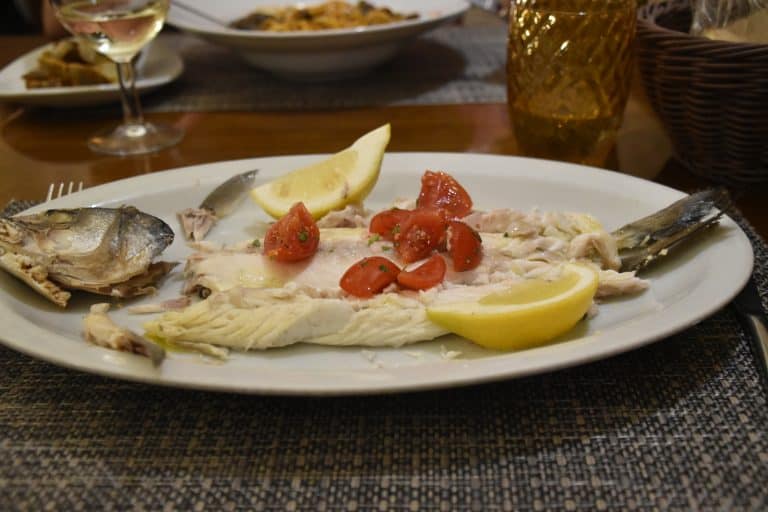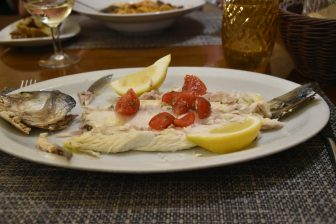 The amount was plentiful and the soup tasted very good.
For the main, I asked for the spigola (sea bass), which was today's fish, to be cooked Al Sale (cooking fish inside a salt crust).
First of all, he showed me the fish, then showed it again when the cooking was completed, and treated it to make it into a beautiful shape and served it.
Later, when I looked at our bill, I found that it cost as much as  € 33, but it was absolutely delicious and worth it.
Because it was fresh, the taste of the fish was strong and I was very satisfied.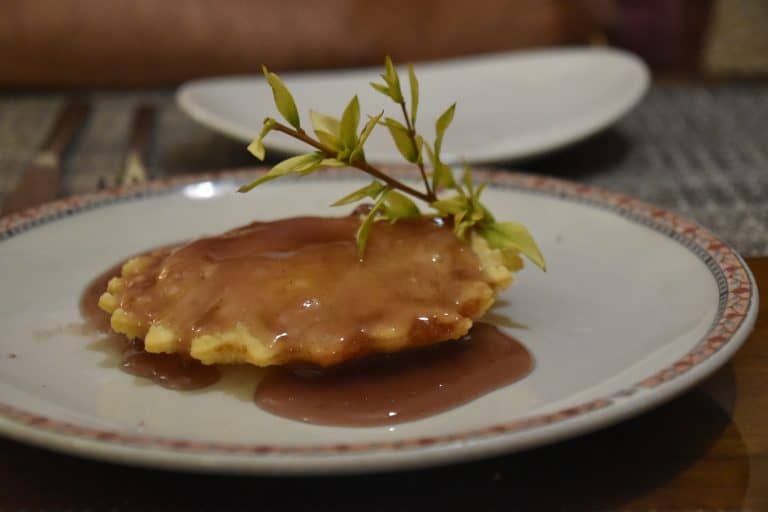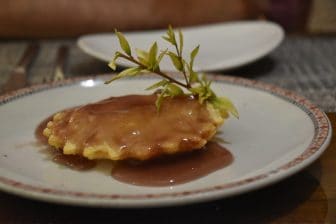 My husband chose a pasta dish with vongole, caper and olive sauce named Spaghetti of Alghero.
For the dessert, we shared a local sweet called Seades Mirto.
This was a pastry with cheese in it and Mirto liquor on it.
The sweetness was just right and it was delicious.
Finally, we ordered Mirto itself for digestif, but at that time we were asked if we would like red or white.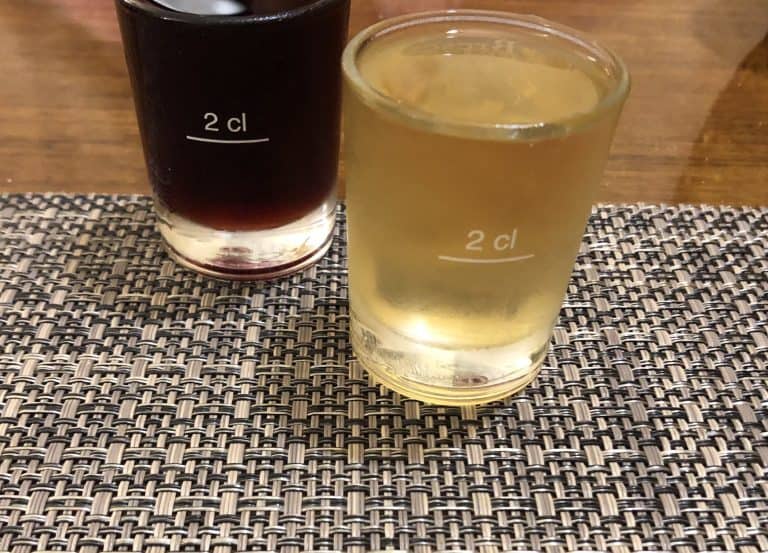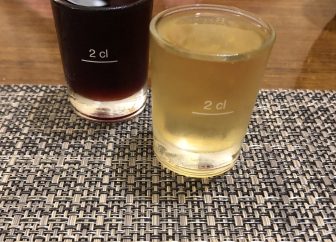 This was the first time for us to drink white Mirto.
White one is apparently made from the leaves of a plant called Mirto and it was less sweet than the red Mirto that I was accustomed to drinking, and had the stronger herbal taste.
The red one here was much richer than the one we are familiar with.
Even if we were so satisfied and so full, the total bill was € 75, which was an exceptionally good price.