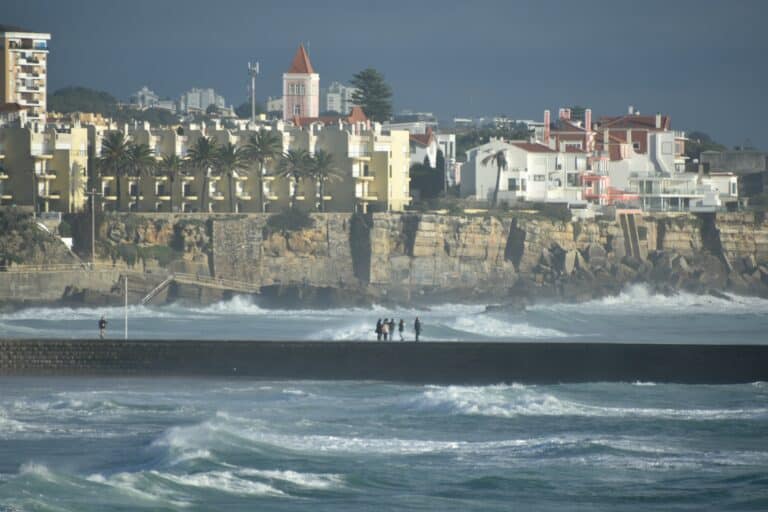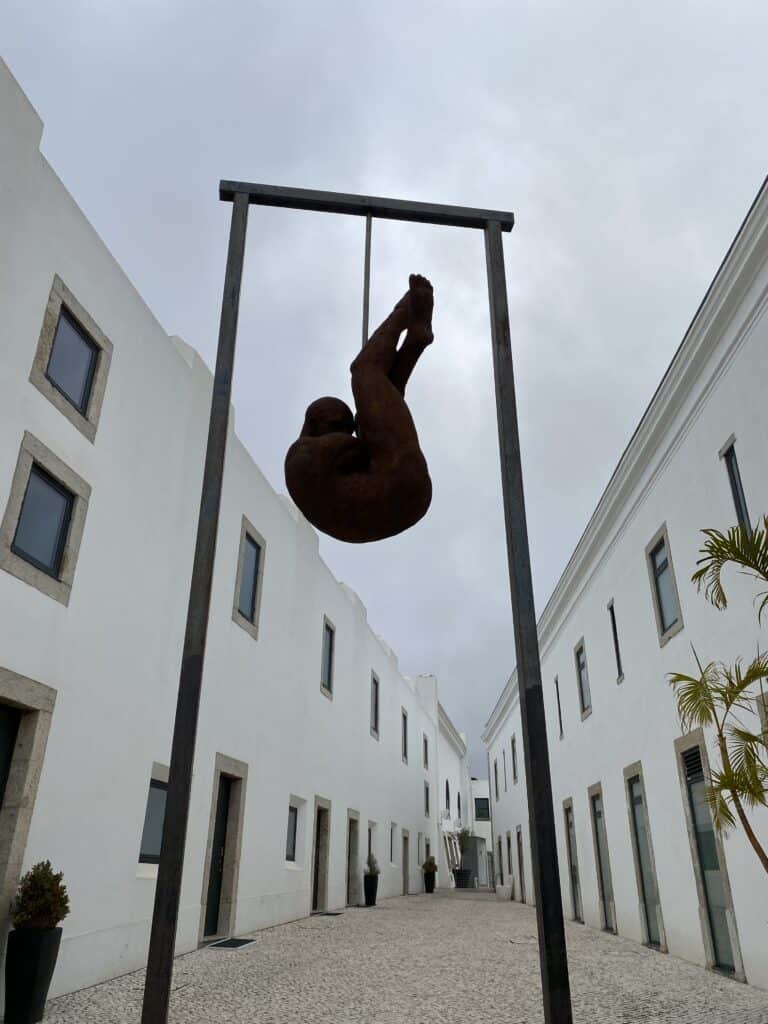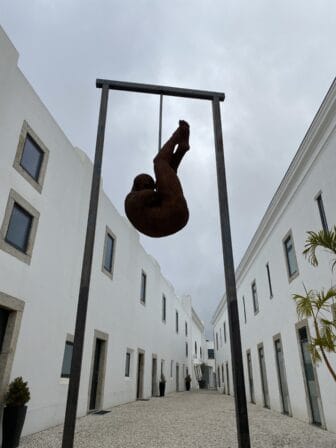 [Dec. 2021] After our Christmas lunch in the Portuguese seaside town of Cascais, the sky was a little brighter, so we took a walk around the town.
Our restaurant was located in Citadel, which is now a hotel, but it used to be a palace where the royal family spent the summer, and was used by the military after that.
Art objects were scattered on the premises.
When we went out there and walked a little, we found a colourful building that we were familiar with.
On our way back from visiting Sintra with a Dutch guide in February 2019, we also took a short stop at Cascais for a toilet break.
Beyond this building, there was a street lined with pretty small houses, and this area was showing the trace of the past when Cascais was once a small fishing village.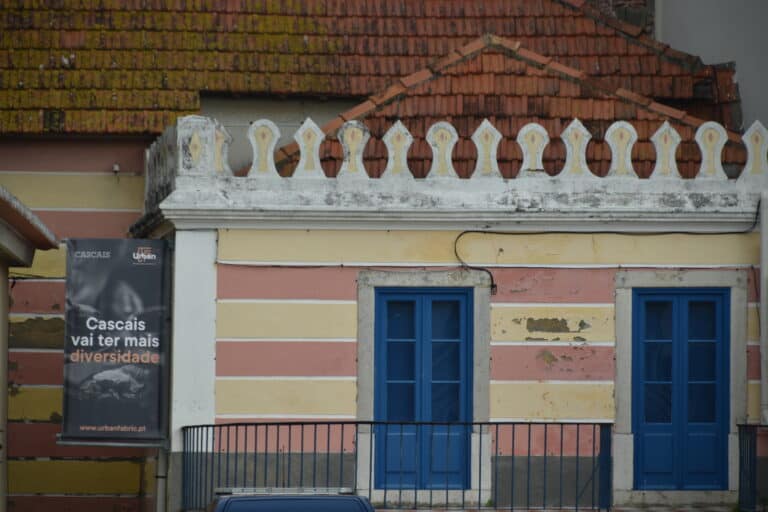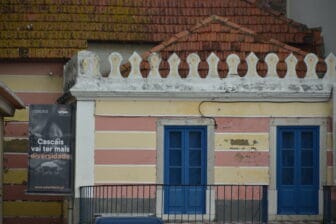 But, as I mentioned earlier, Cascais was that much.
Basically, it's a summer resort, so it was not special in winter.
So it was still early, but we decided to go back to Lisbon.
However, when we got on the train, the sun finally came out.
Attracted by the blue sea seen from the train window, we suddenly decided to get off at the next station.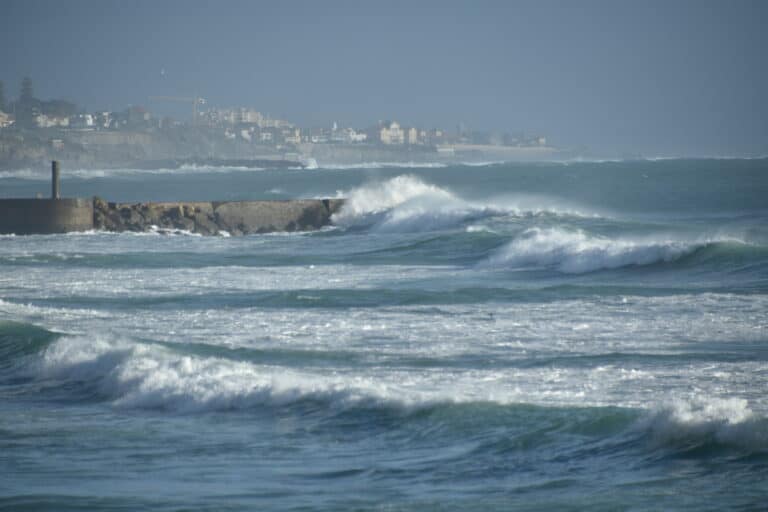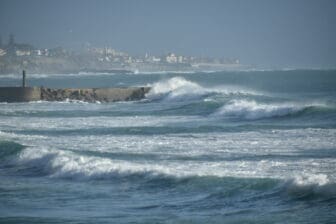 It is an unmanned station named Monte Estoril, and the sea spreads out in front of the station.
This sea is the Atlantic Ocean.
The momentum of the waves was so great that I felt that the power of nature made me thoroughly refreshed.
I wanted to capture the power of the waves in photos and pressed the shutter many times without getting tired of it, but my husband wasn't taking pictures, he was just staring at the sea.
My husband is a child of the sea, and he loves the scenery and the air of the sea.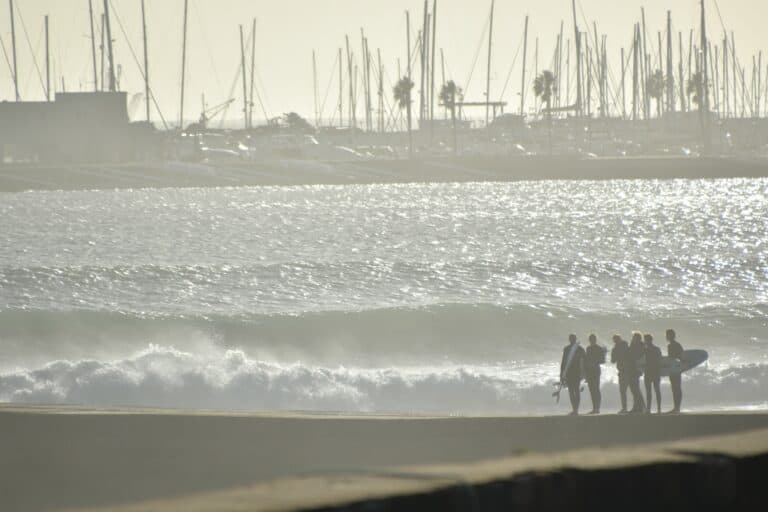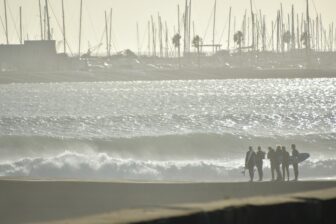 Then I noticed that some people were surfing.
Portugal, which has an Atlantic coast of 800 kilometers, is said to be one of the meccas for surfing.
For us, this was the occasion that we were finally able to enjoy the sunshine that is typical of Southern Europe, and this made a happy Christmas.
I don't know how long we were there, but after we completely satisfied, we returned to the station.
The train that connects Cascais and Lisbon runs every 20 minutes during the day, which is convenient.