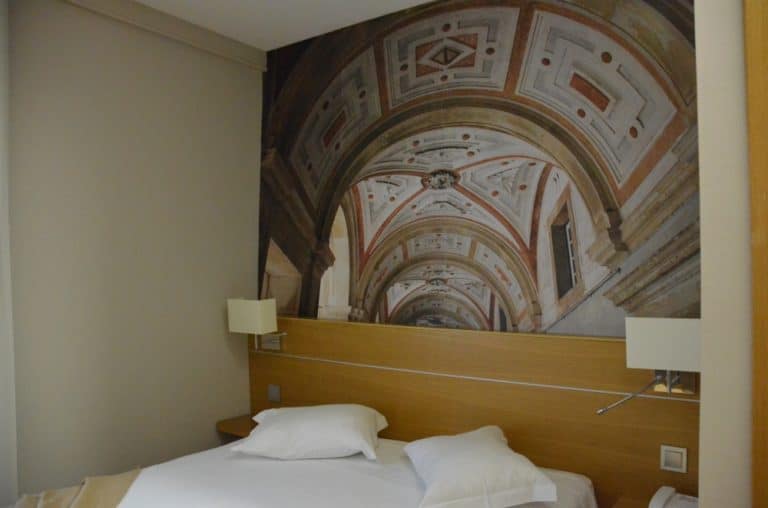 [ Nov.2014 ] The first hotel we stayed in Coimbra in Portugal was three star Hotel Oslo which was very close to Coimbra A station.
The exterior of the building was not particularly special, but the inside was nice and tidy and the receptionist was friendly.
The location was excellent.
The room was not large, but all we needed was there and basic functional things like the shower were good.
Because we left very early in the morning, we missed the breakfast, but it was included in the price, which was only 50 euros.
I felt lucky.