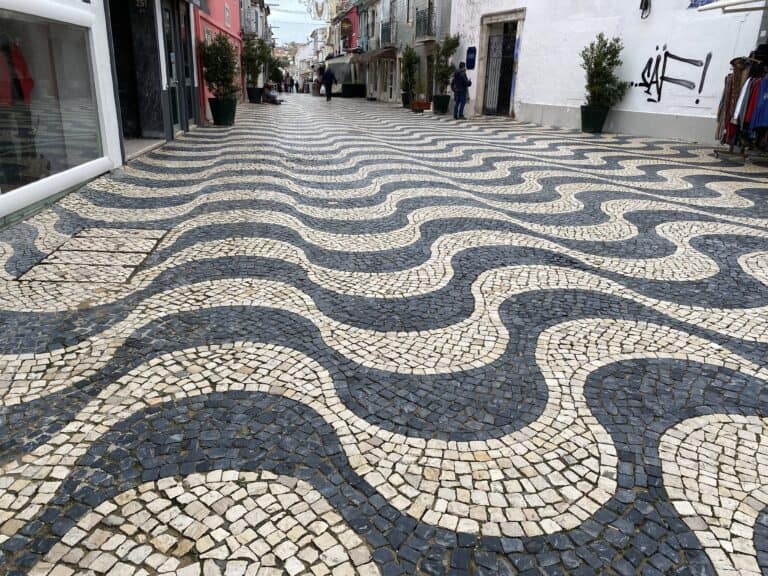 [Dec. 2021] Christmas has arrived in Portugal.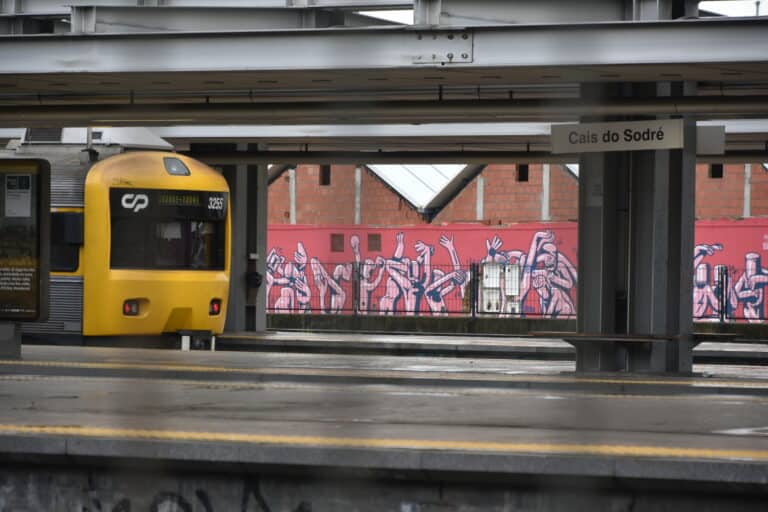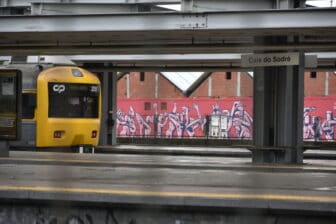 We had booked a Christmas lunch in Cascais, a seaside town 40 minutes by train from Lisbon.
At around 10:30 am, we left Airbnb in Lisbon and walked to Cais do Sobre station.
Christmas seems to be celebrated at home in Portugal as well as in many of European countries, and at this time the town was quiet.
The station is on the Tagus River, almost opposite the Timeout Market we visited a few days ago.
The ticket office was open properly even on Christmas day, and a friendly middle aged man sold the return ticket to Cascais for two for € 10.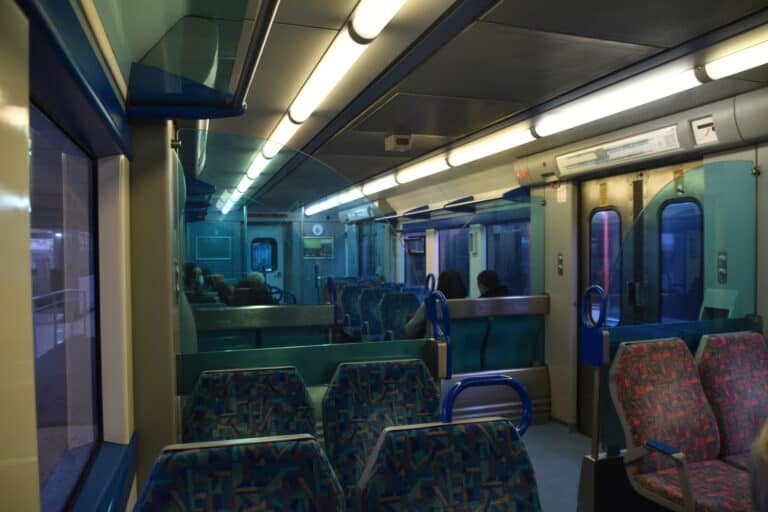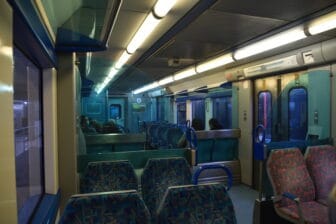 That means € 2.50 per person one way.
Cheap!
The train runs on the coast, but the weather was still bad, so the view from the train window was not spectacular.
The reason why we went to Cascais was because my husband saw scenic photos online.
However, our guidebook was not recommending it so much, and I was wondering how it would be.
And the guidebook was correct.
Cascais was Margate in Portugal.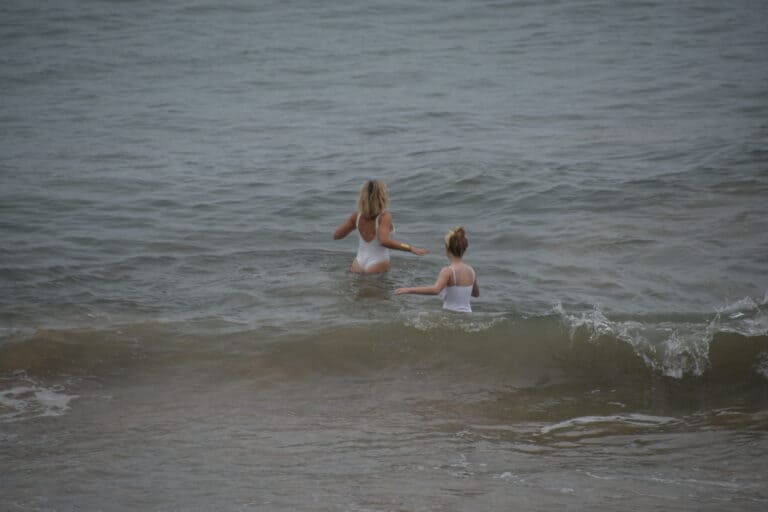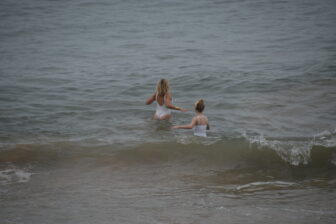 It was like a resort where the masses gathered, and the atmosphere was not very nice.
If it had been sunny, the view of the sea would have been nice, but under a cloudy sky, the sea was also grey.
We saw a couple of people went into the sea, though.
We wandered around the town until the restaurant reservation time, and I could hear English quite a bit.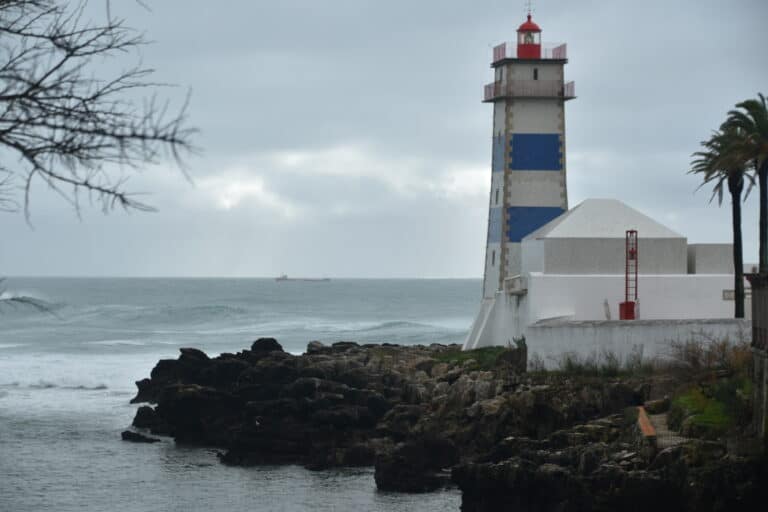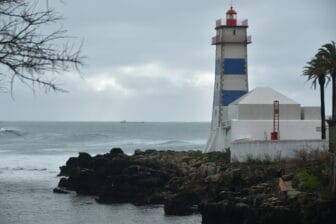 It may be popular with British people.
We had booked a table at the restaurant called Taberna da Praca in Citadel in Cascais.
My husband had imagined a rustic homely restaurant, but this was a new restaurant with a posh image.
In the first place, Citadel itself was a modern pousada (a hotel housed in a historic building), and art objects were scattered around.
When we entered the room, we were thoroughly checked for a negative Covid test.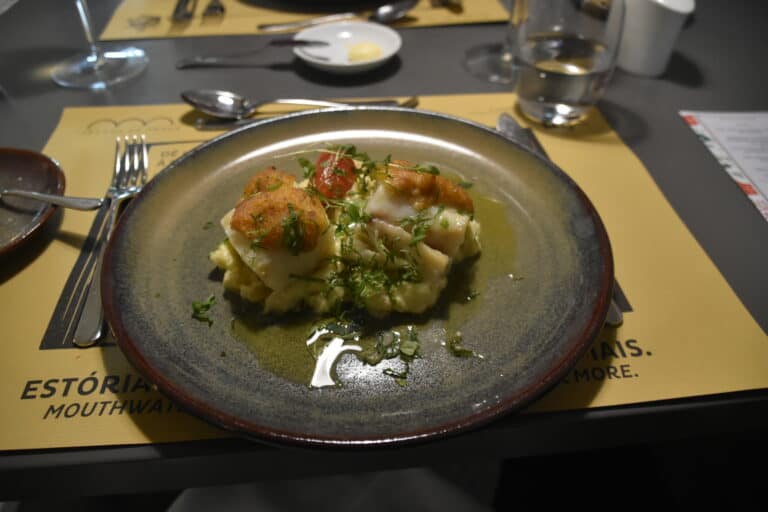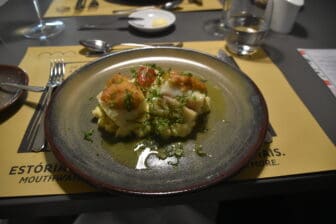 The menu for this day was only the Christmas set.
Starting with a cocktail that looked like beer, the starter was cabbage and sausage soup.
The main was cod + mashed potato + chestnut.
It seems that the typical Portuguese Christmas food is cod.
Or rather, they seem to be eating cod all the time.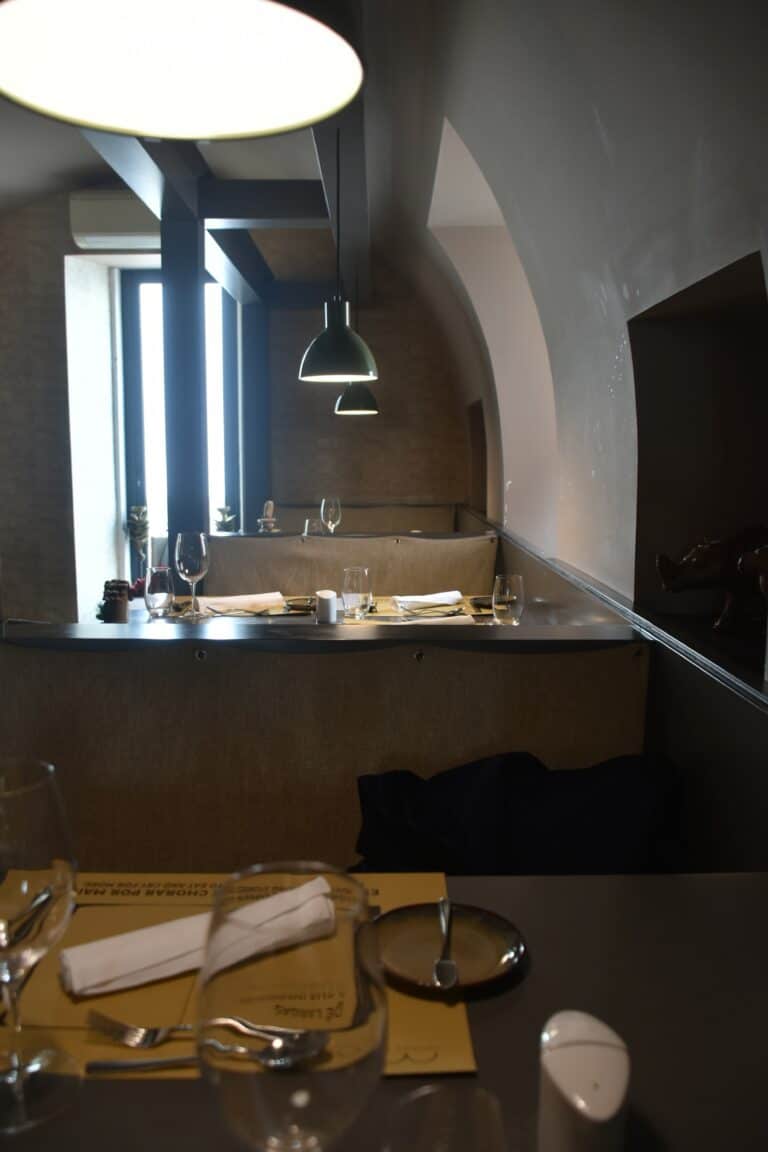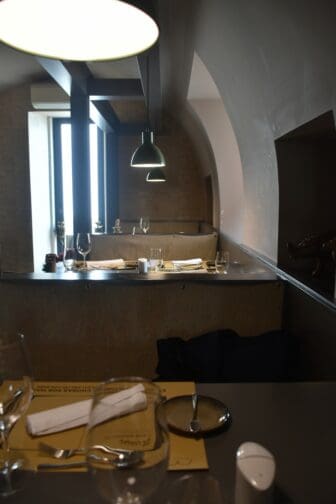 And finally, rich and heavy sweets were served.
Including wine, it cost € 45 per person.
I would not say that it was amazing, but it was a satisfying enough and a reasonable price.