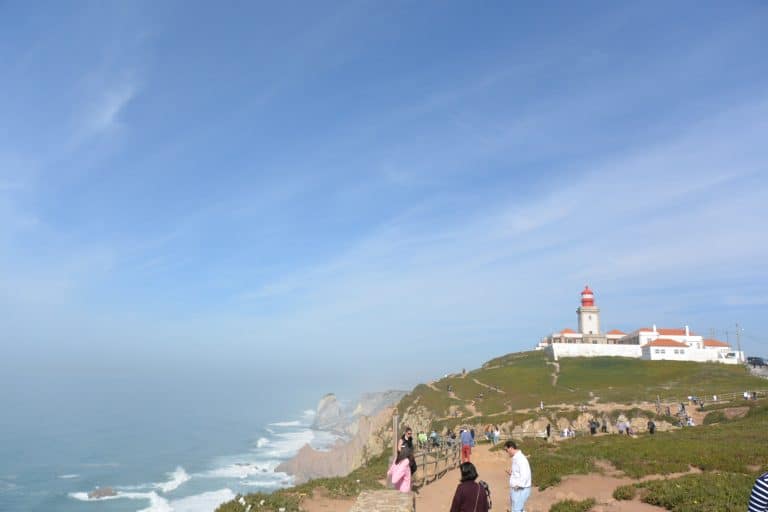 On the day we had the private tour from Lisbon to Sintra in Portugal, we visited Cabo da Roca on the way back.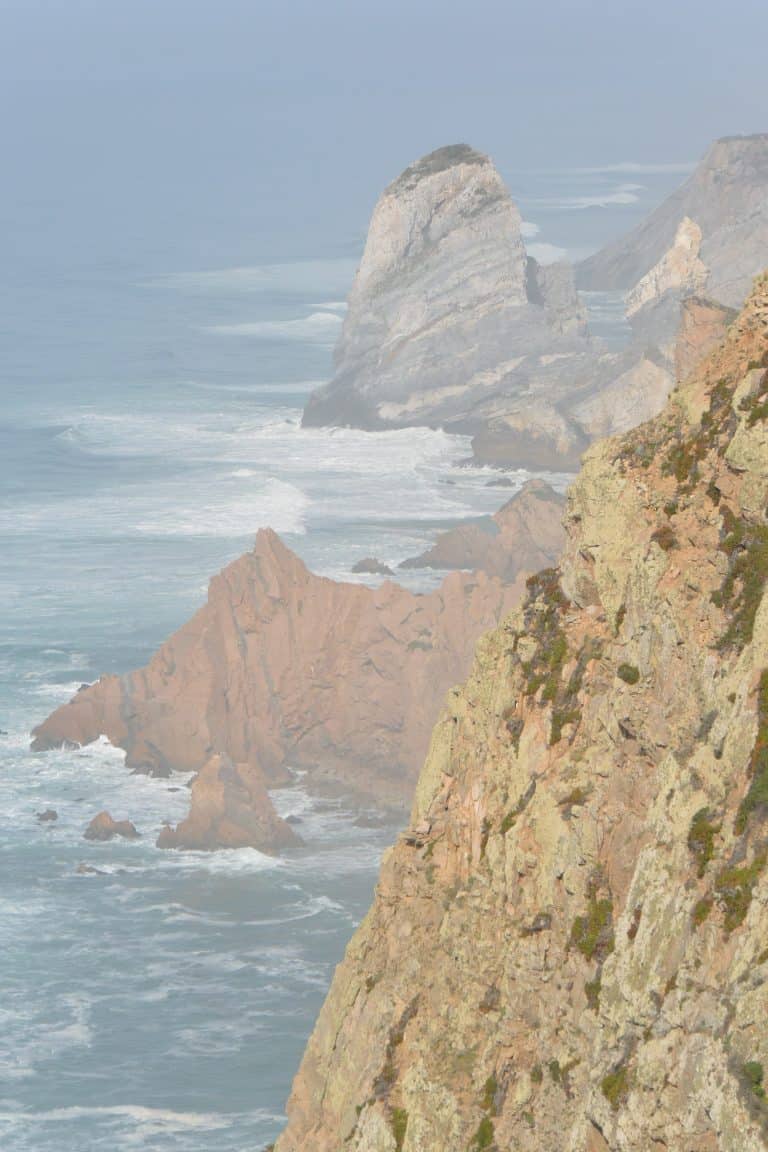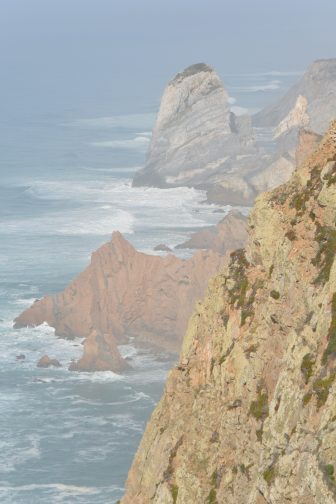 Cabo da Roca is about 18km west of Sintra and it is well known as Europe's westernmost point, or the westernmost point of the continent of Eurasia.
There is a picturesque lighthouse in red and white, which was built in the latter half of the 18th century.
Apparently, it is still working.
We were fascinated by the sea view and forgot to take a picture of the monument, but on this monument, the words by the 16th century Portuguese poet, Luís Vaz de Camões, "where the land ends and the sea begins" are carved.
If you want, apparently you can buy a certificate showing that you stood at the westernmost point of the continent from the information centre here.
Cabo da Roca is one of the most popular sightseeing spots in Portugal , so on the day we were there, there were many tourists from all over the world.
Our old guidebook says "It still has an air of rugged, windswept remoteness", but to be honest, I did not feel that at all.
It was simply a popular touristy place.
In fact when I had visited here about 30 years ago, there were not so many people and facing the rough sea, I had felt "I came all the way here to the end of the land" with deep emotion.
I wondered where the easternmost point of the continent is, so I looked it up on the internet and found that it is Cape Dezhnev in Russia.
It faces the Bering Strait.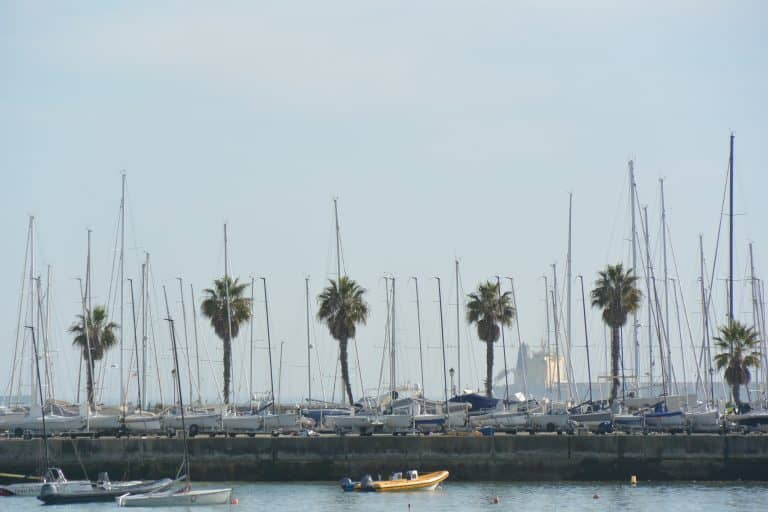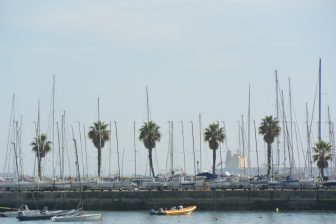 I imagine that there would be hardly any tourists there and you can probably feel the 'rugged windswept remoteness' there.
After seeing the Cabo da Roca, we drove back to Lisbon by the seaside route.
On the way, we went through Cascais and Estril.
These two towns are the seaside resorts nearest to Lisbon, so there were great many people there.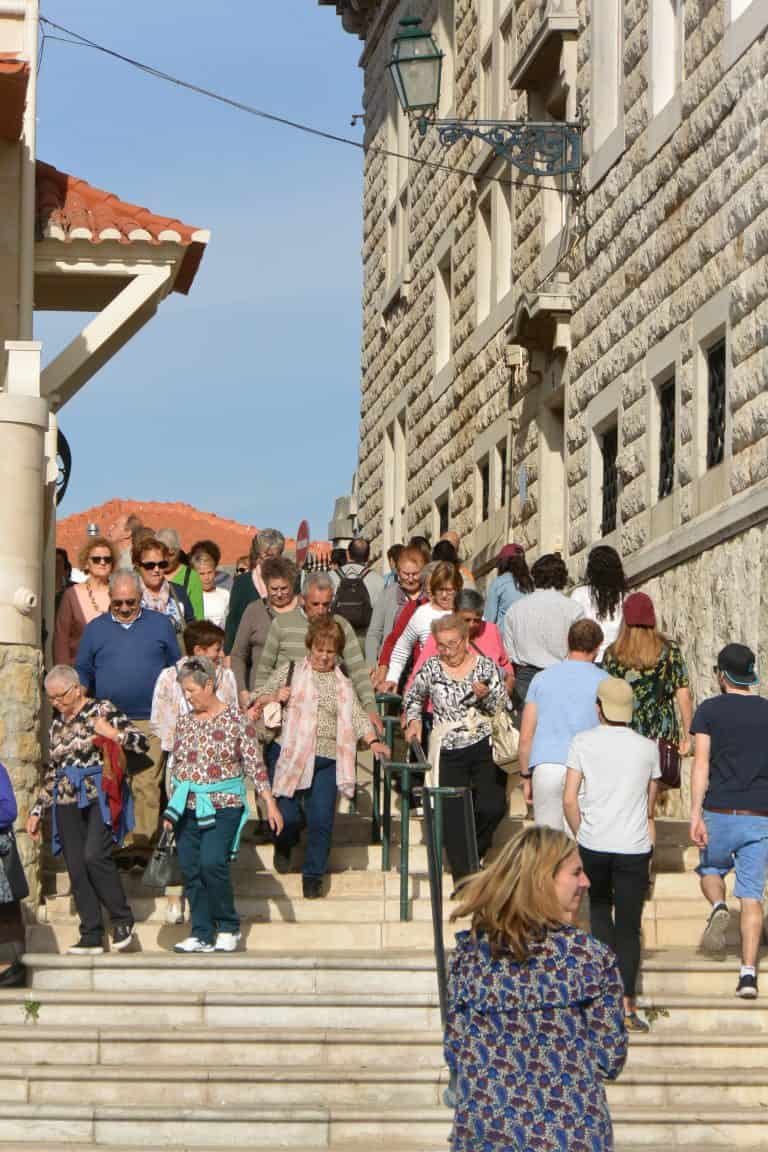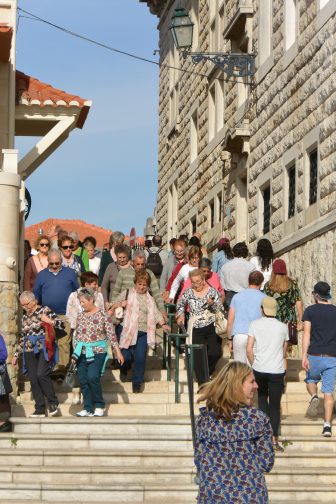 Especially in Cascais, there were many upmarket hotels and the atmosphere reminded me of Porto Cervo in Italy and Puerto Banús in Spain.
Estril is a little bit quieter and it is a resort for mostly local people.
Because the weather was lovely, many people came out to the sea, so we were caught in a traffic jam.
In the end, we gave up the seaside route and went back to Lisbon on the motorway, inland.
[ Feb.2019 ]