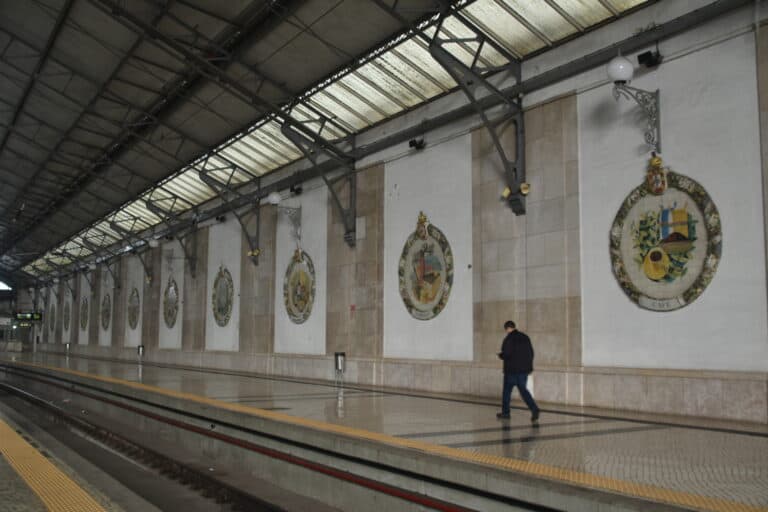 [Dec. 2021] Sintra is considered to be an "absolute place to go" (guidebook) as a day trip destination from Lisbon, Portugal.
We visited here in February 2019, when my husband had his leg injured and we were taken by our guide to go around the town and its surroundings.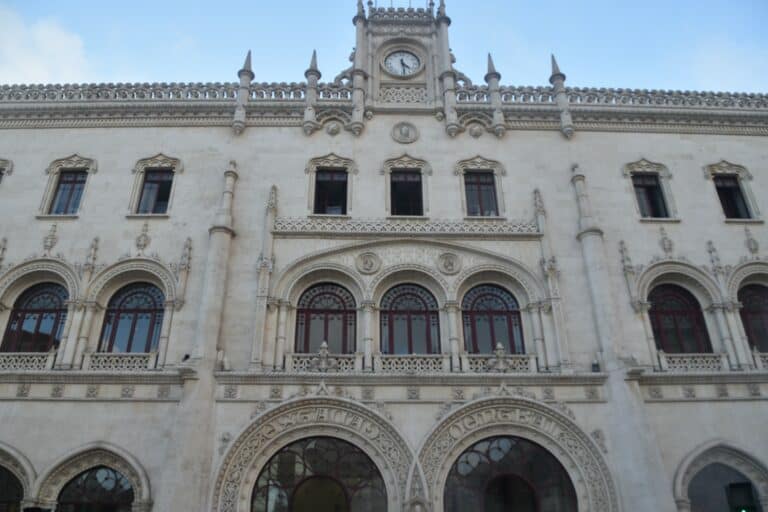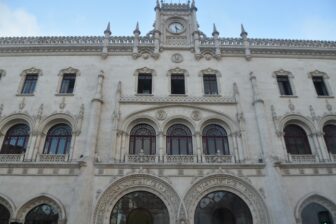 Actually, this time too, my husband had a broken hip, but he could walk slowly, so we decided to go to see the Pena Palace and others, which we could not see last time.
Although the weather was not good during our holiday in Lisbon, we chose a relatively sunny day for Sintra and went out without an umbrella.
To Sintra, we took the train from Rossio Station in the centre of Lisbon.
Rossio Station was built in the latter half of the 19th century and is said to be a reproduction of the Manueline style of the 16th century.
We entered from the side of the station, so it was the way back to see the front of the station.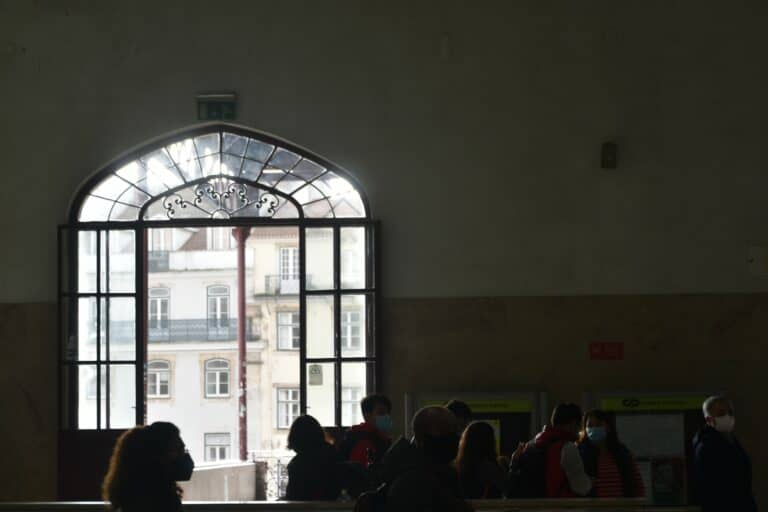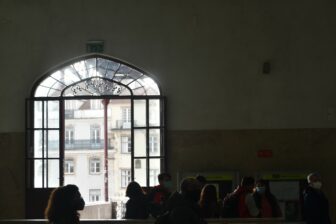 It was an interesting structure that the platforms were considerably higher from the ground of the station front and you can use the long escalator to go up or down.
Since Sintra is a famous tourist destination, there were many tourists at the station.
We arrived before 10am, but due to the queue to buy tickets, the train we got on departed at 10:41.
This local trainline is cheap at € 2.25 per person one way.
The riding time is about 45 minutes.
The view of the train window was not a big deal except that I could see the aqueduct on the way.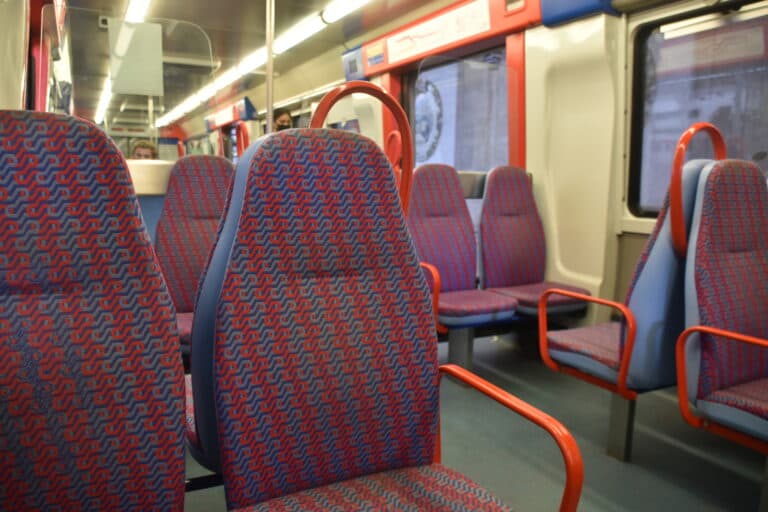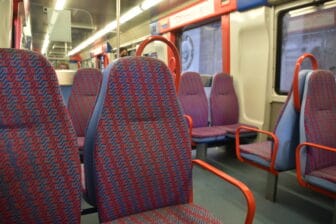 According to my husband, Portugal is the only member state of the European Union (EU) for people to live comfortably for less than € 1000 a month, but the towns outside Lisbon had a lot of graffiti and to be honest, they looked poor.
Now, we arrived at Sintra and lined up to catch the bus number 434.
I checked this online in advance, that it is a circular bus for tourists that goes around the highlights around Sintra.
Therefore, the price was high, and it cost € 11, though you can get on and off as much as you want.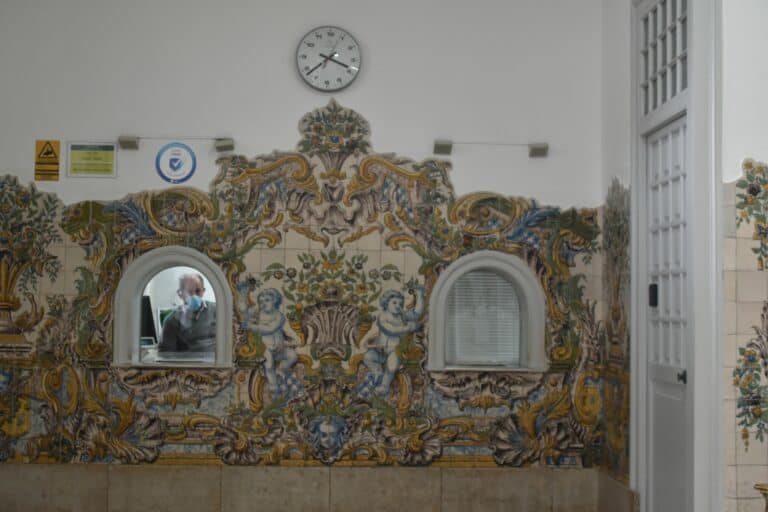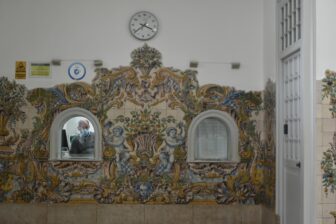 Moreover, due to lack of explanation, I was surprised that the bus went straight up to the Pena Palace on the mountain, as I expected it to go to the centre of the Sintra town first.
On the way, it stopped by the Moorish castle, but I had been there before, and considering the condition of my husband's hip, we omitted it here.
So, let's start by visiting the Pena Palace.