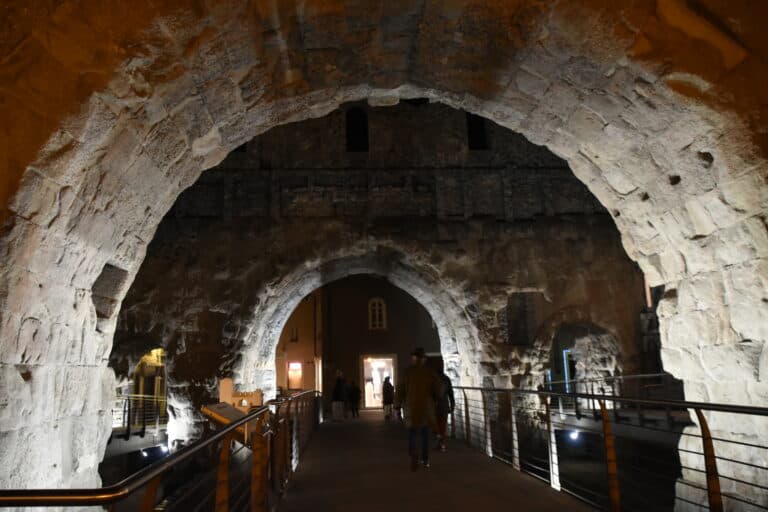 [Apr. 2023] We were exhausted when we came back to Aosta after seeing the castles in Valle d'Aosta, the north western tip of Italy, but as we had booked a table in a restaurant at 8 pm, we summoned all our strength and went out.
Until now, we had only walked between the hotel and the station in Aosta, and I thought it was rather a poor town, but the centre of the town was completely different, much more lively and nicer.
Aosta is a treasure trove of Roman ruins, which is also called "Rome of the Alps" (recently, we went to another town with many Roman ruins, and it was Merida in Spain).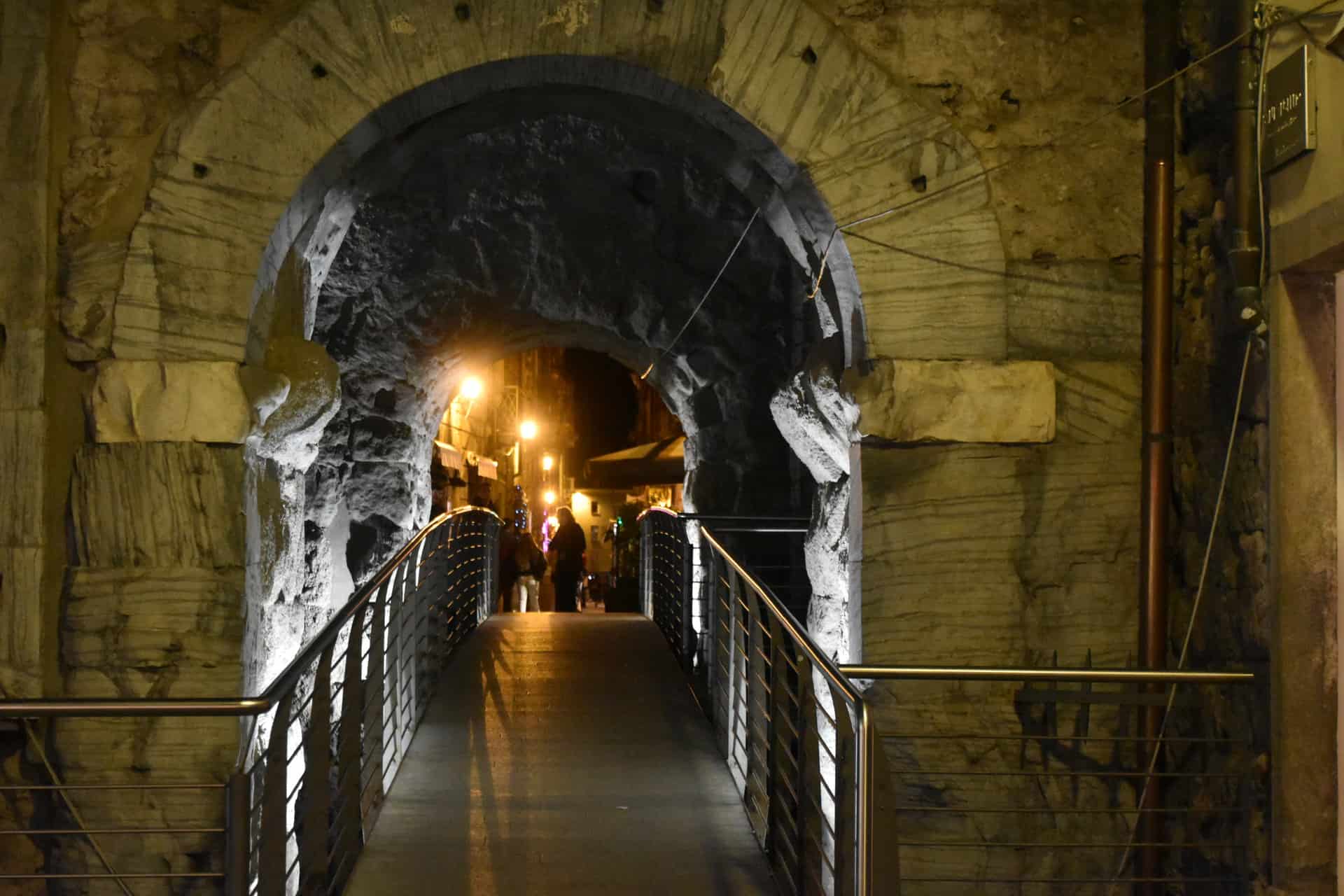 Looking at the map on my mobile phone, we walked along the grey wall in the direction of the restaurant that we had reserved and found a nice looking gate.
I later learned that it was called Porta Praetoria and was the main Roman gate to the town.
The restaurant we went to was Trattoria Praetoria.
It was right next to the gate.
The entrance was small, but the inside was quite spacious.
It has bright wooden interiors.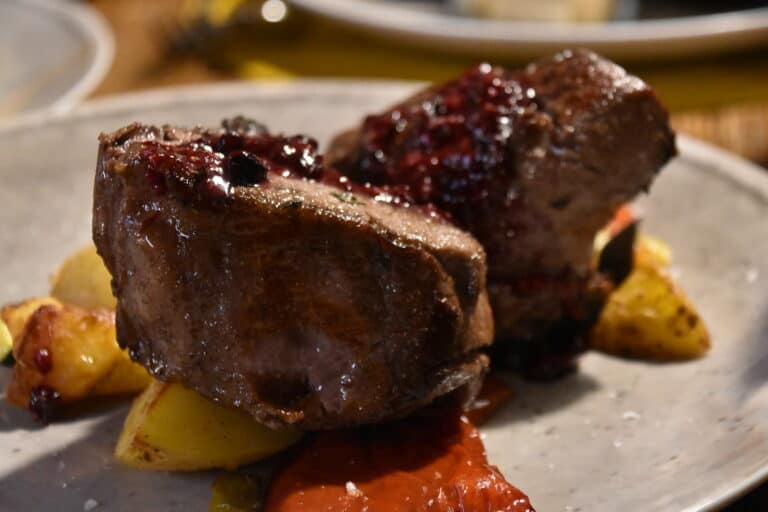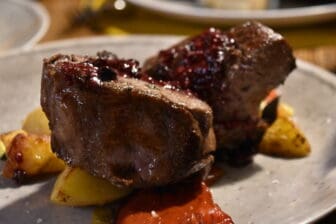 Here, both of us chose main dish without any starters.
The venison that I chose was a hearty piece of meat with bones.
The inside was almost rare and pink.
It came with a Nordic style berry sauce.
It had no smell, was mild, and was delicious with berry sauce and salt.
My husband tried the fondue.
Fondue is a famous Swiss dish, but it seems to be popular around here as well.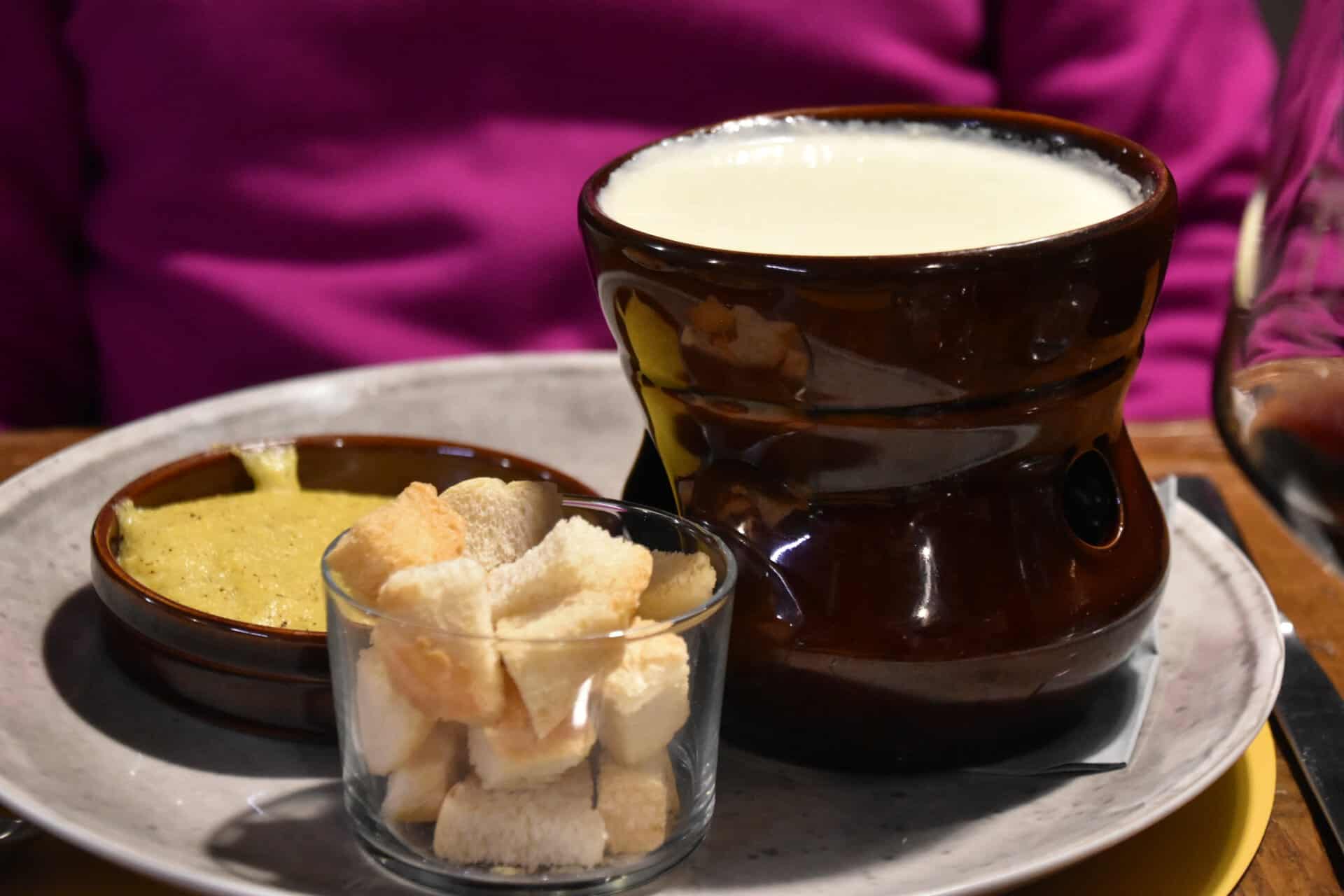 As I experienced in Switzerland, bread is the only thing to be dipped in cheese.
It also came with polenta, so it was a parade of carbohydrates.
I tried one, and it was a little salty cheese.
There was melted cheese in a container similar to the ones you would find in a Japanese inn, and the bottom was lit to keep the cheese from curdling.
Both of us are very satisfied with the food unique to this region.
For dessert, I chose something called Sformatino Nocciola, a cantucci-style sweet to be dipped in zabaione.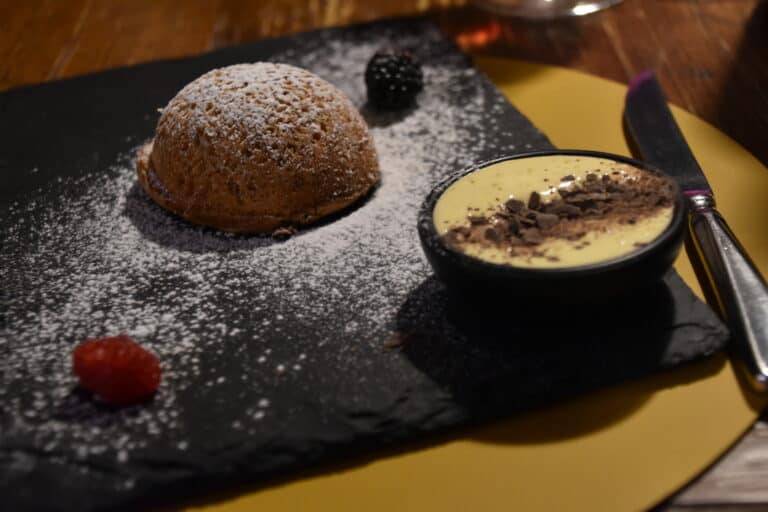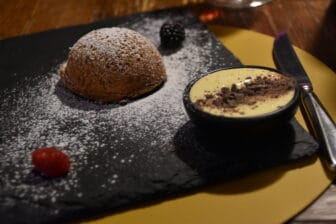 Zabaione is my favourite.
It wasn't too strong and very creamy, which was excellent.
My husband had vanilla ice cream, but some fennel was on top, which was a rare combination.
He said it was delicious.
He was saying even later that the quality of vanilla ice cream was very good.
Adding a bottle of local red wine and the total is €95.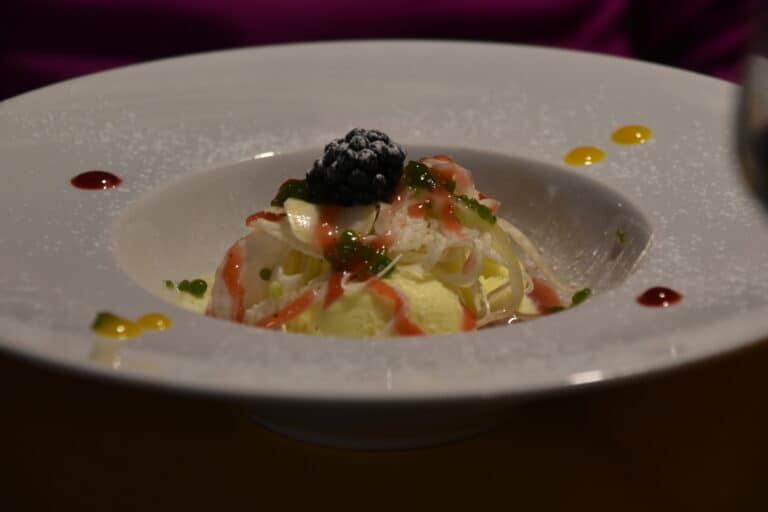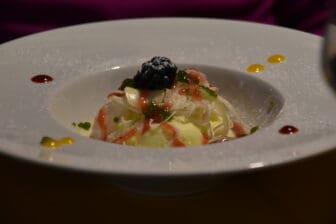 Compared to the restaurant the night before, this place is more expensive.
However, it was much more comfortable here, and it was a restaurant that I would like to visit again if I ever visit Aosta again.