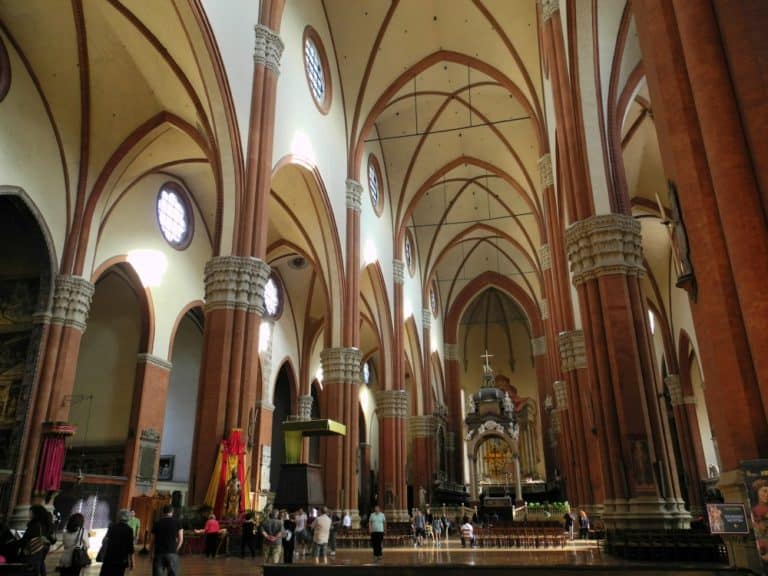 [ June, 2015 ] In Piazza Maggiore, the main square in Bologna in Italy, they were preparing for some concert in the evening.
We went into a big church just next to it.
The name is Basilica di San Petronio, which I found later is the 15th largest church in the world.
It is 132 metres long and 66 metres wide.
Its building was started in 1390.
When we entered, we heard the nice sound of pipe organ.
It can't be for tourists, so probably someone was practising.
Apparently, Bologna was the centre of Baroque music in Italy.
So there are two organs in this church, one was made in the late 15th century and the other in the late 16th century.
Although this church is magnificent, the front of the church is not finished.
The top half has not been decorated and it shows the unpainted face.
In the past, many architects were commissioned, but they never found the right design.
Now, I think this unfinished exterior is a symbol of the city.