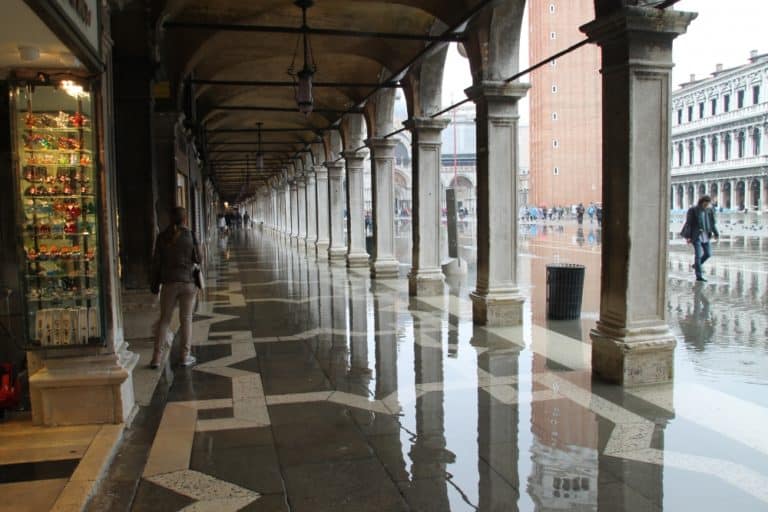 [ Oct.2015 ] The next morning, we had breakfast a bit earlier and, before meeting our family, we had a walk in Venice.
Finally, we had run out of luck and it was raining on and off.
But under the cloudy light, the colours of the houses and water were deeper and beautiful, too.
We saw some tourists on the gondolas with their umbrellas open. They looked rather desperate.
When we came back to Piazza San Marco, Acqua Alta seemed to have just started and the scene of the reflections was amazing.