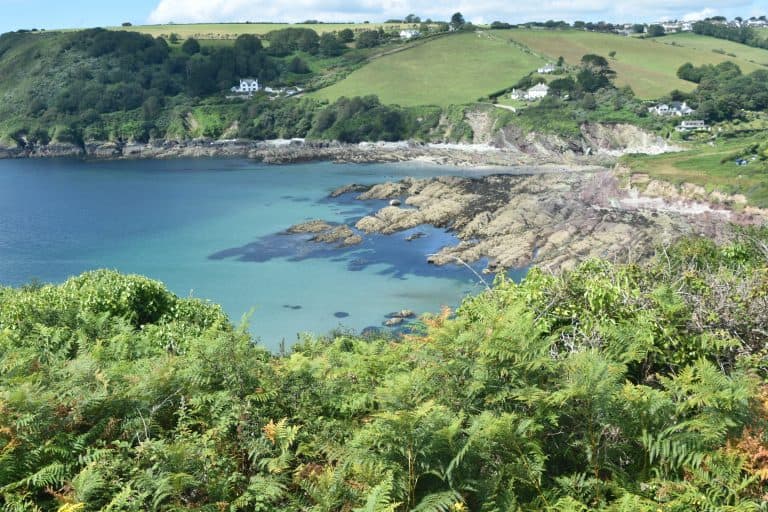 [ July, 2020 ] It's the second day of our stay in Looe, the seaside town in Cornwall in the south western England.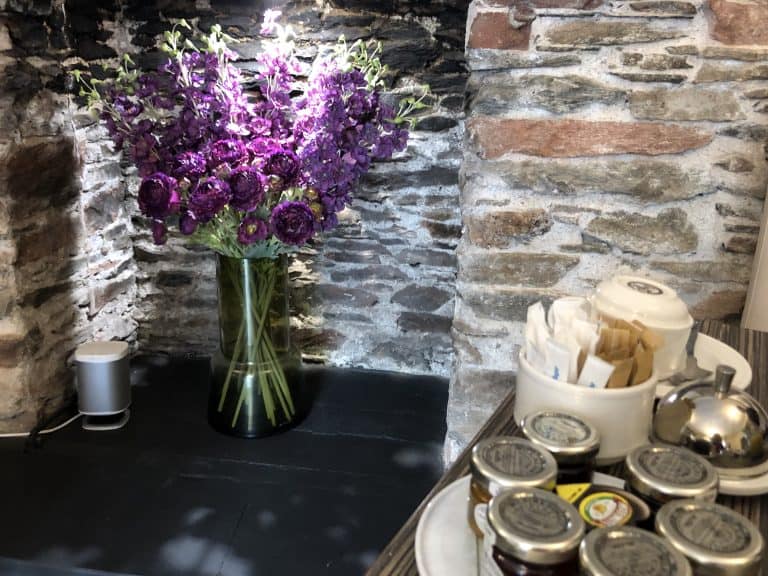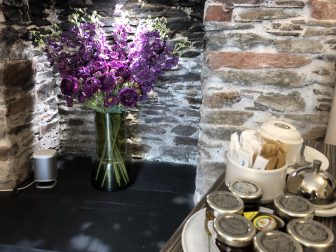 The breakfast room in our accommodation, Old Bridge House was nice and neat which was like a cafe.
People could have breakfast on the small balcony where they could look out to the harbour.
The owner couple served us with their face masks on.
We had ordered the continental breakfast with croissant which was nice but most of the people were having English breakfast with bacon, egg, sausage and so on.
The weather forecast had been not very good, but luckily it was wrong and we had a lovely sunny day.
My husband usually brings sunshine.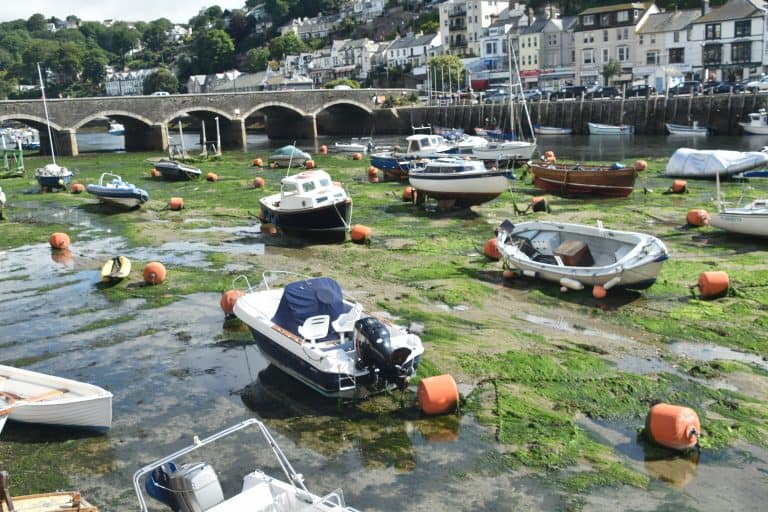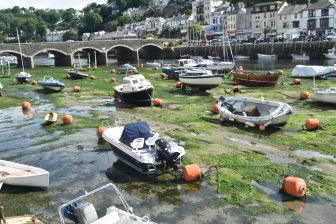 So we decided to have a long walk towards Polperro, another seaside town along the coast.
When we went out, we found that there were no water in the river.
It was a river, but it seemed being affected by the rise and fall of the tide of the sea.
The walk starts in the West Looe where our hotel was.
We walked towards the sea and followed the coast line.
The path was clear and because it was a sunny Sunday, there were quite many people walking on the same way.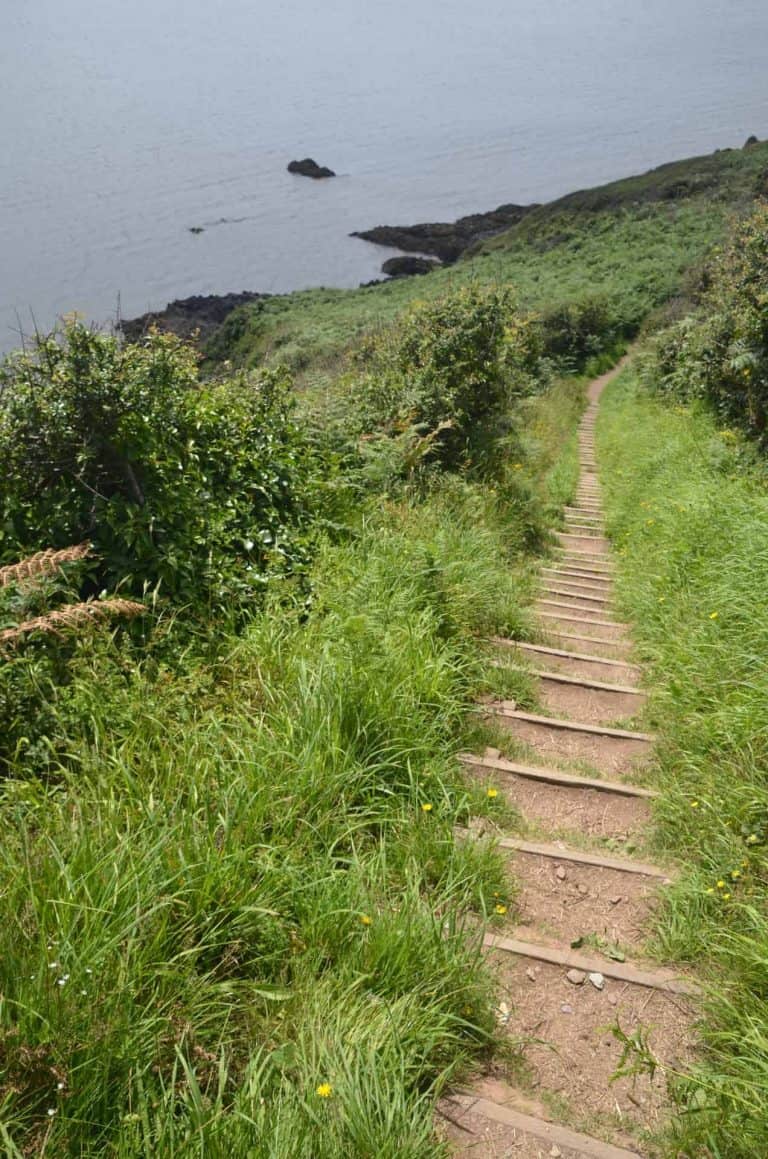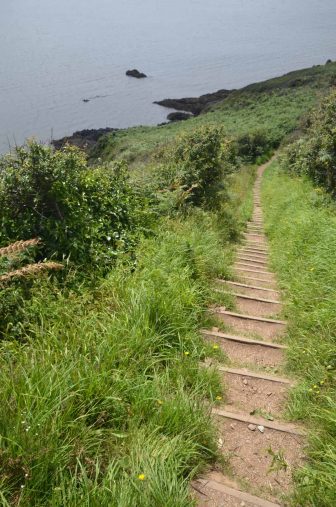 It was in the nature, so nobody was wearing masks including us.
The path went ups and downs, so walking there was harder than I had expected.
Especially after four months of staying at home and my daily counts of the steps were something like 20 according to the mobile application, this walk was tough for me.
But walking in the nature after so long was very nice and refreshing.
And the colour of the sea which we kept seeing on our left hand side was lovely.
There was an inlet called Talland on the way and people were bathing there.
There was one cafe and it seemed a resting place for the walkers, though we passed without stopping.
Many of the walkers were with dogs and children.
My observant husband pointed out that many of the British family have three children.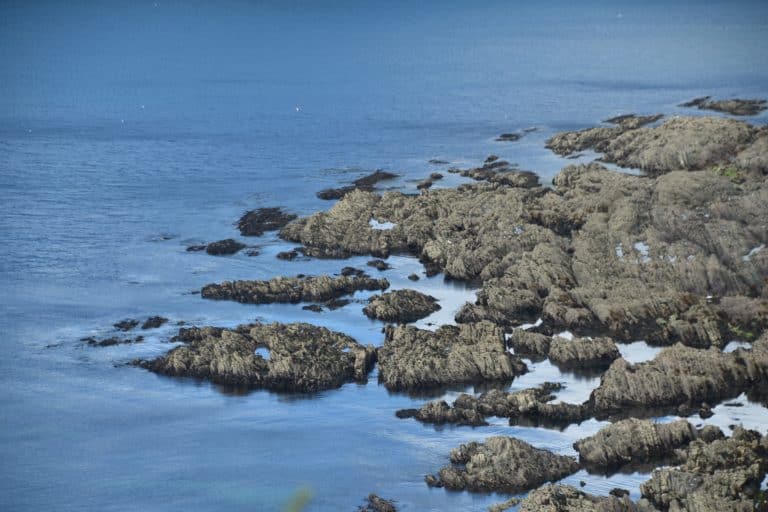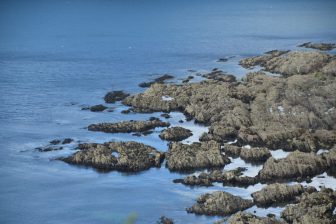 That is why the problem of the declining birth rate is not talked in this country.
Most of the walking people seemed British, but I heard Dutch, Polish and Italian languages, too.
Probably they all were living in the UK, though.
Because I was slow, I often gave way to other people.
Walking slowly, we took many photos and finally we arrived in Polperro.