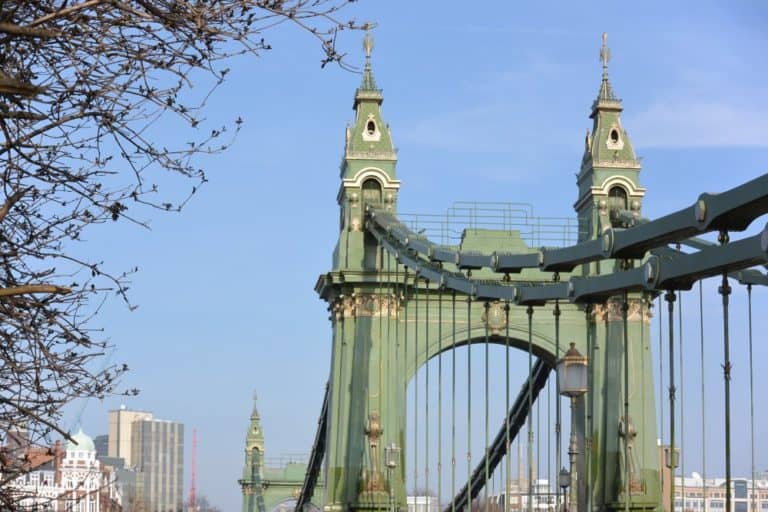 [ March, 2013 ] This is not really a trip, but I went to Hammersmith Bridge in London to take photos.
Apparently this is the first suspension bridge over Thames completed in 1827.
But because the traffic increased rapidly, already in 1887 they needed to refurbish it.
This is not so famous or so grand as Tower Bridge, but it is nicely decorated in green colour and I think it is quite stylish.
The length is 210m and the width is 13m.
For some reason it is a favourite target of IRA terrorism and it was damaged by them in 1939, 1996 and 2000.
Now it is a listed structure.