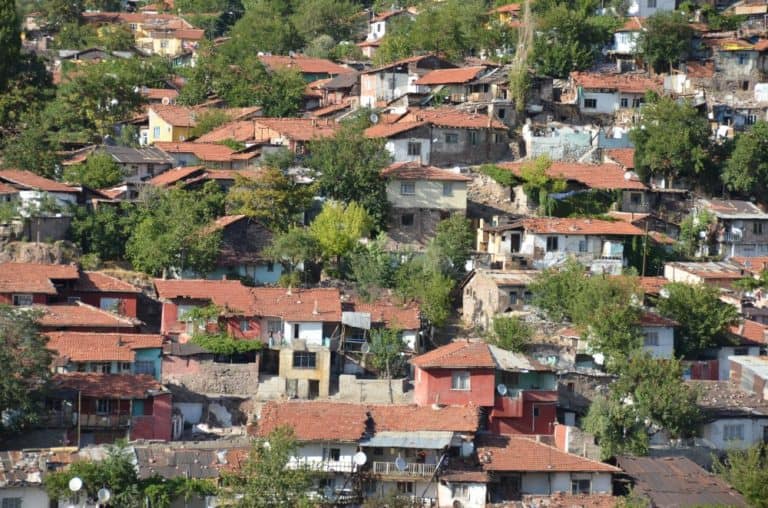 [August 2012] After having an excellent lunch in Ankara, we went to the area of the citadel by taxi.
In Turkey taxi is not expensive and easy to use.
The place we stepped out was a bit away from the main tourist area, and enjoy walking old streets where I could feel people's life.
When we said that we wanted to go to the citadel at the restaurant, the waiter said 'it is a nice place during the daytime', which means it might be that it is dangerous in the dark.
That reminded me of the old part of Granada in Spain.
The museum here, one of the main tourist attractions was under reconstruction, so not many tourists were around and many souvenir shops were closed.
But among the open shops, there were some good ones and I enjoyed shopping there, too.