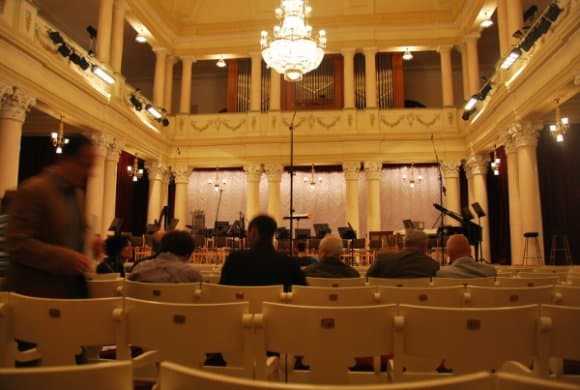 [September, 2011] There was a concert hall in front of the hotel I stayed in Kiev.
If possible, I wanted to listen to some live music, so I went to the box office.
After a lot of body language, I found that on that day it was free to enter and listen to the music because of some kind of festival.
How lucky! But unfortunately,  it turned out the contemporary music, which I have never liked….