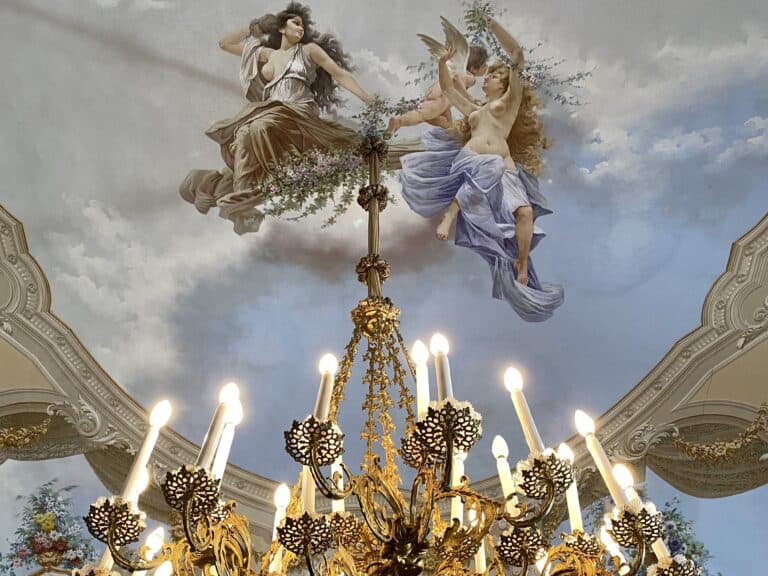 [Sept. 2022] We visited the Baron family in the historic town of Ragusa Ibla in Sicily.
It sounds grand, but in fact it's part of the tour.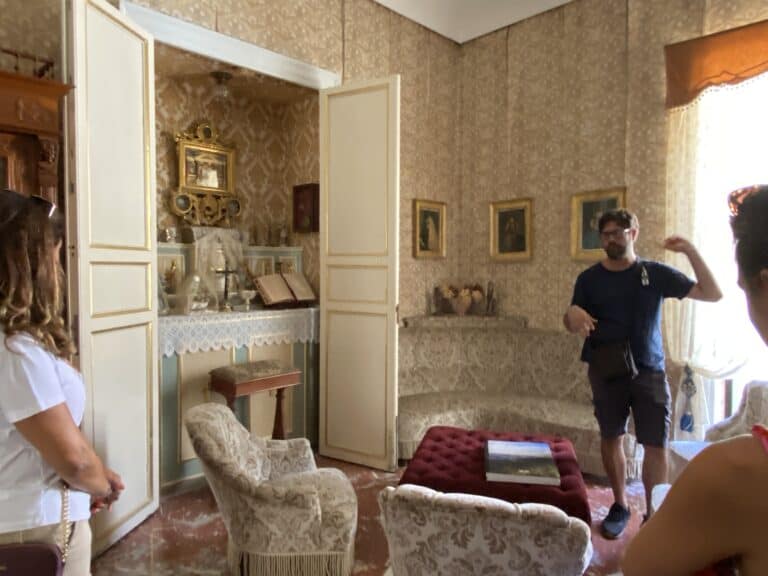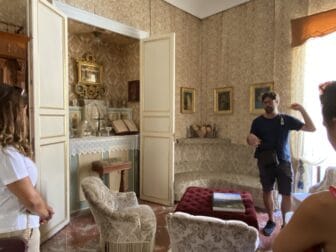 But it was the Baron himself who showed us around.
He is 42-year-old Domenico, the son of the Arezzo family.
A middle aged man in a T-shirt and shorts who had been there since we bought the tickets for the tour, and I never thought he was the Baron himself.
The name of the mansion is Palazzo Arezzo di Trifiletti.
We were guided to the living space by going up the stairs that passed through the arch.
A chandelier that used to hold candles, an altar where a priest used to come and celebrate mass (the priest still comes to visit on December 26th for his family), and the ceiling painting that has never been repaired, as the roof is replaced every 20 years, etc.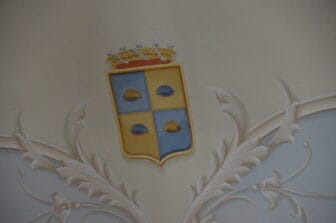 When you hear these information from the person who lived here, the reality increases.
The coat of arms of the Arezzo family is a hedgehog, which we had already learned at the theatre, but apparently there are two kinds.
During the unification of Italy, part of the Arezzo family remained loyal to the Bourbon dynasty of Spain, which ruled here at the time, and the rest agreed with the unification, so they parted ways.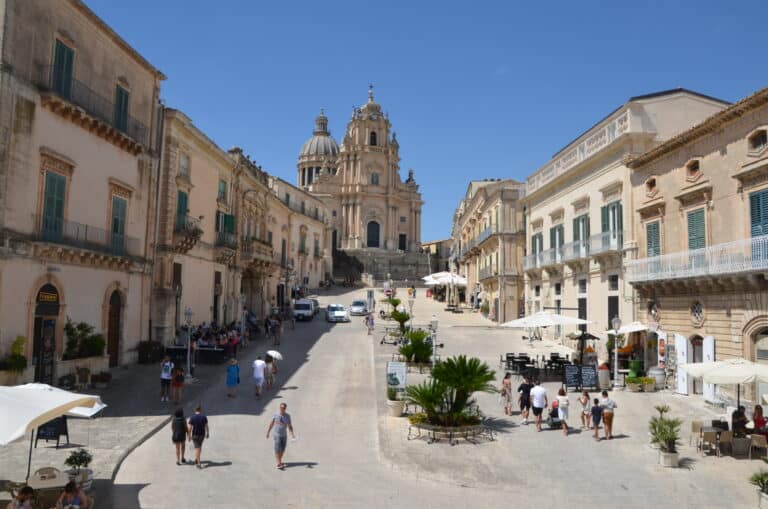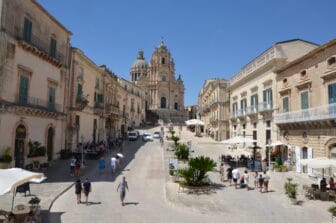 For this reason, there are  two coat of arms, one has hedgehogs facing one direction (supporting the Bourbon Dynasty) and the other facing each other (supporting unification).
The coat of arms on this house had hedgehogs facing each other.
The balls were held in a large room with windows facing the Piazza Duomo, where the Baron himself took photographs of the tour participants.
It's a well-balanced photo, and when I praised him, he said, "I'm doing it every day. I've improved my skills."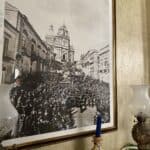 What was interesting was that until his grandfather's generation, men and women lived almost separately.
He showed us a photo with all the people in the photo in the square are men, including his grandfather.
At that time, women did not appear in public.
So, there was a "women's room" with yellow furniture separate from the living room.
At that time, dance parties were the only places where men and women could meet.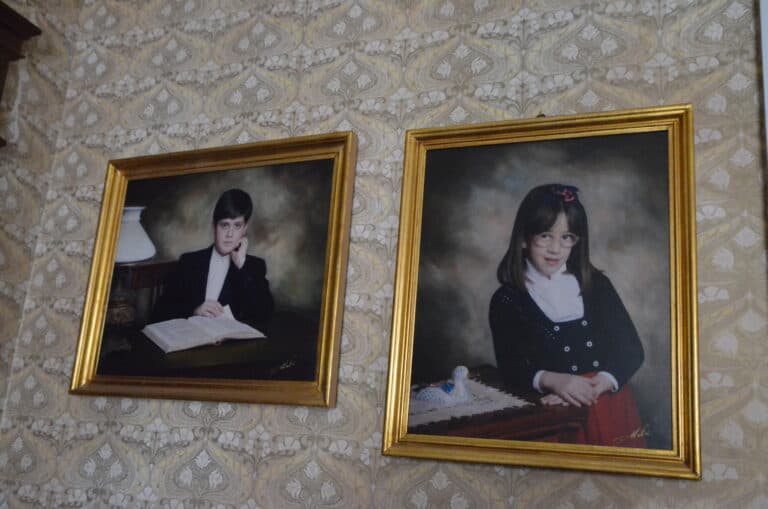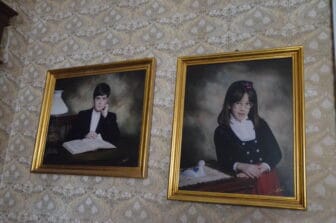 Even so, in the end, the marriage was decided for the convenience of the families.
There was also a portrait of Domenico on the wall.
He told us that when he was a teenager, he gathered friends and had a binge while his parents were away.
"A friend of mine broke an antique chair and it was noisy, so the neighbors told my parents about it", and he remembers being scolded severely.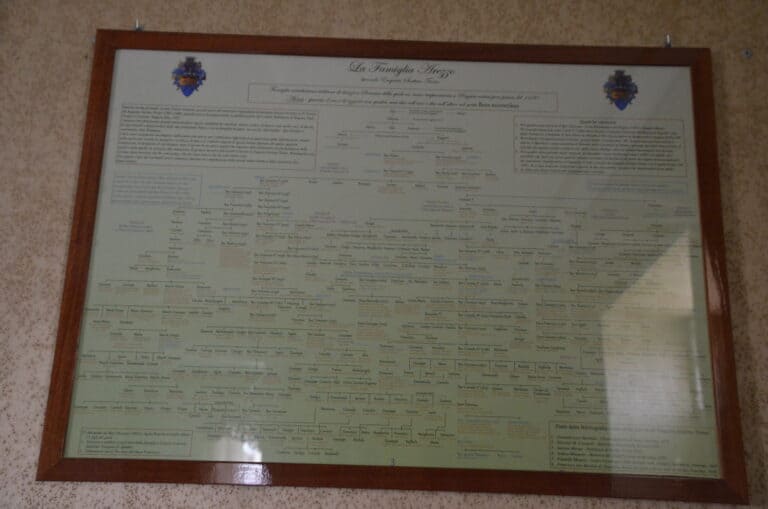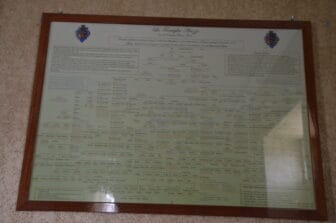 He has two daughters, but since no woman can inherit the family name, his branch ends with him.
The Domenico family now lives in another house, and his parents live here.