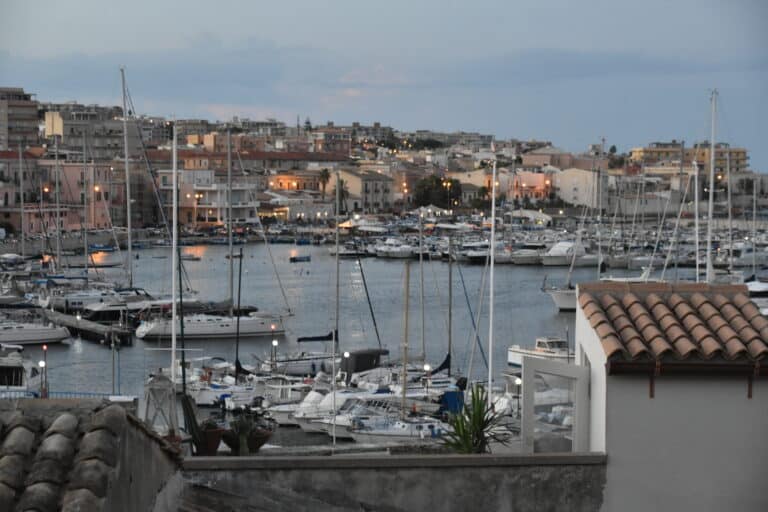 [ Aug.2022 ] During this summer holiday in Syracuse, a historic town in Sicily, Italy, we stayed at Airbnb.
We've been hooked on Airbnb since our first experience two years ago in Alghero, Sardinia.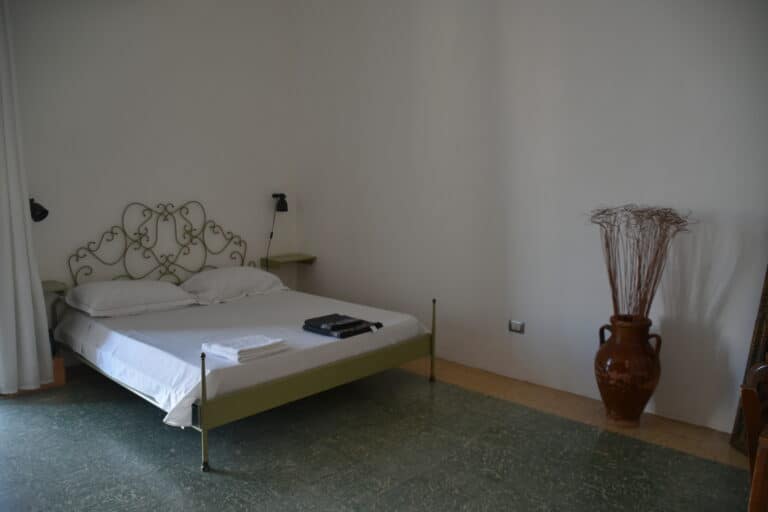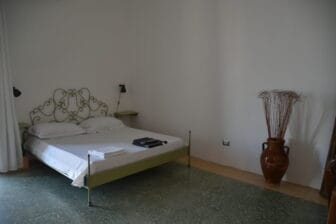 This was the 6th one, and from our experience so far, there are roughly two types of Airbnb.
There are "livable" Airbnb and "non-livable" Airbnb.
After staying at comfortable Airbnb in Alghero and in Edinburgh, the remaining 3 Airbnbs we recently stayed in were only beautiful to look at, but actually inconvenient to live in, so I was wondering which one it would be this time.
And this time we were lucky.
The landlord lived next door, and it was a real house that actually had had a family living in it.
So it was full of warm atmosphere.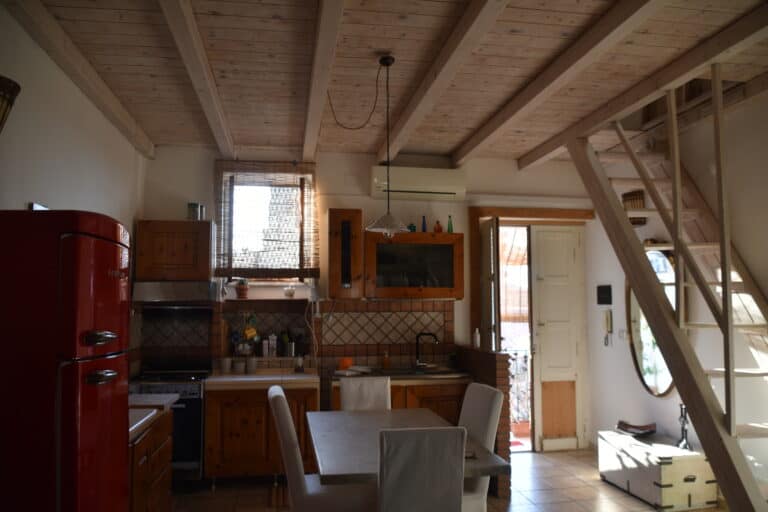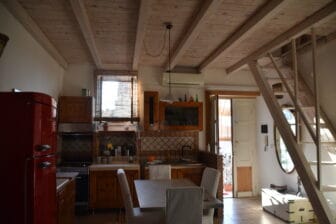 The bedroom was spacious with a large mirror where I could do my daily exercises.
The kitchen was stocked with the minimum necessary seasonings, and I was happy to find beer and water in the refrigerator on the first day.
The landlord was a middle aged woman named Marcella.
She was born in Syracuse and grew up in Palermo, but came back to Syracuse to enjoy quieter life.
Her daughter, on the other hand, went to Palermo in search of vibrant city.
Marcella lives next door, so we were able to see her from time to time and ask her questions.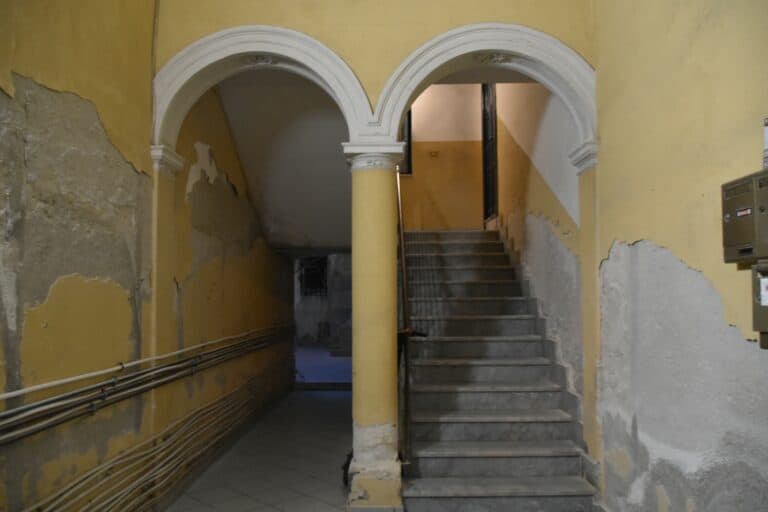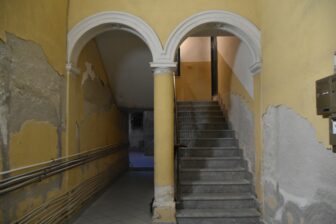 In that way, I could give almost a perfect score for this Airbnb, but one of the reasons why I could not give a perfect score was the stairs.
Each time we enter or exit, we had to climb and descend 61 steps.
On the first day, Ms. Marcella greeted us and she helped me with my suitcase.
It seemed that these steps did not matter for my husband, though, who has light footwork.
At first, I wondered what floor it was on, but when I looked from the outside, I realised that it was only the second floor.
In other words, it is an old-fashioned house with high ceilings in each apartment.
Another drawback was that there was no washing machine.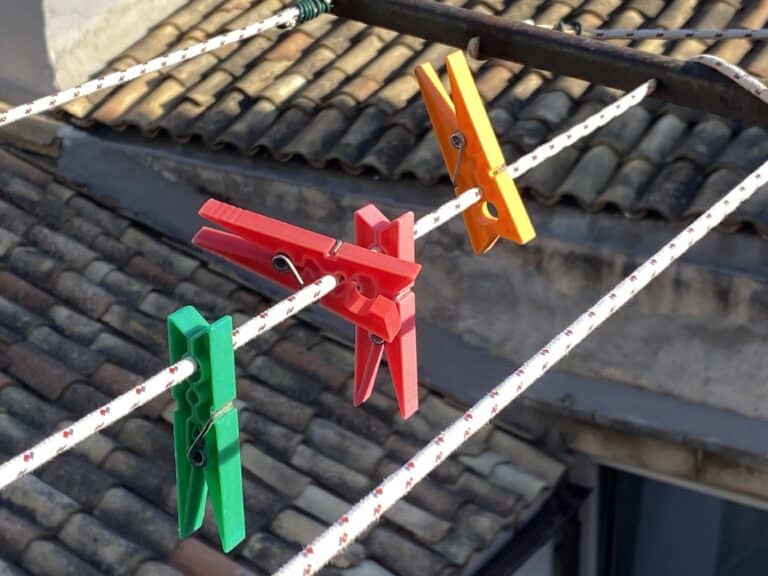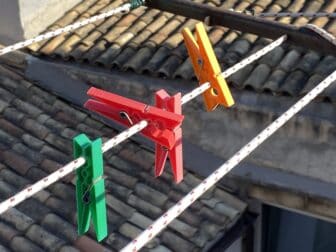 However, when I looked out the window, I saw that there was a laundrette right below, and we used this to solve the problem.
Moreover, our apartment had a space for drying clothes.
After all, we washed our small items by hand, so we only used the laundrette once.
In this way, this summer vacation was more of a "living experience" than a "trip".
The blog will be probably like a diary.