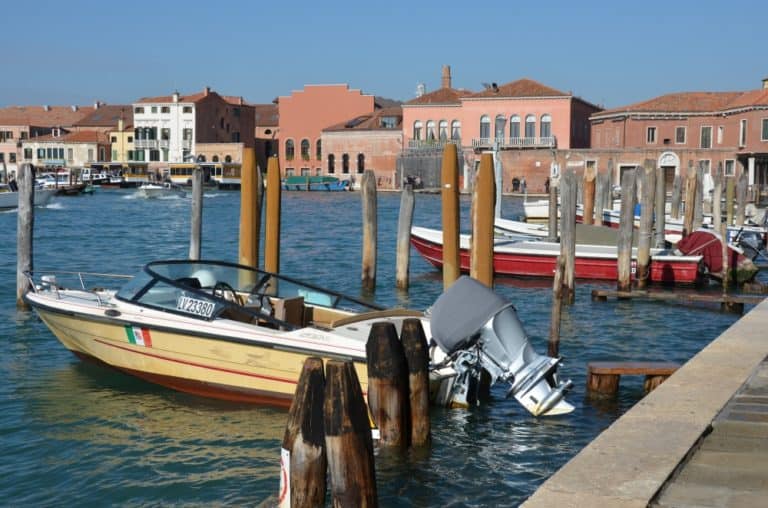 [ Oct.2015 ] On the second day in Venice, we went to Murano by water bus.
Years ago, when I was in Venice with my parents, we fell for the agent of a glass shop who was hanging around in Piazza San Marco.
He took us directly to their shop in Murano and we had to come back without seeing the town, so this time my mother wanted to see it.
The town of Murano is lovely, softer and more relaxed than Venice itself.
First, we saw a glass blower's work, which was free this time.
Last time in the factory we visited, they charged us just to look at the work.
Of course, this time, too, they led us to their shop afterwards.
In Murano, there are countless glass shops.
Some sell gorgeous chandeliers and other grand furnishings, but most of them sell more reasonable accessories, so we could enjoy shopping there.
The only thing is that, as we were warned last time, there are many items sold there which are not made in Murano but made in China, so you have to be careful.