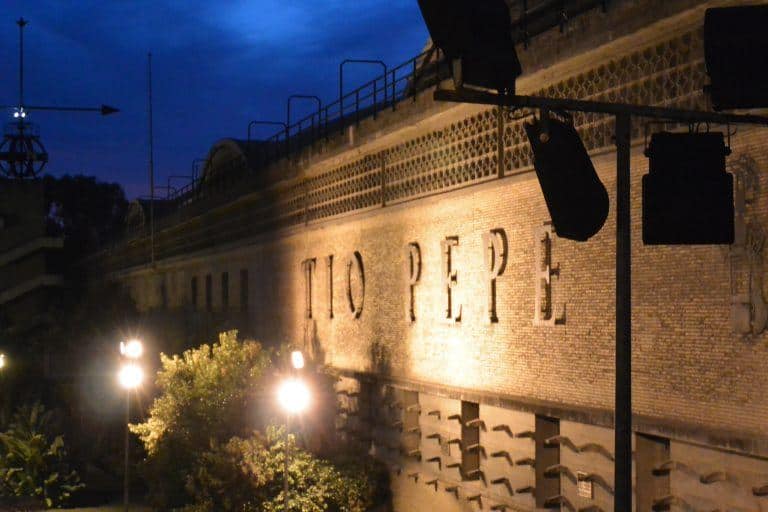 [ Nov.2016 ] Jerez de la Frontera in southern Spain is famous for its sherry.
Apparently, the word 'sherry' came from this town's name.
While the Arabs dominated this area, they called this town Sherish and because of that, English people who imported the wine from this area started calling it sherry.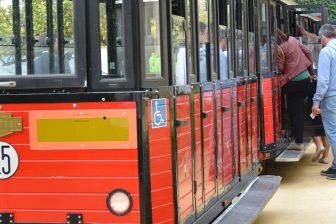 There are about 6 wineries in Jerez and among them, the famous Tio Pepe is situated just next to the old town and the site is as big as half of the old town.
We decided to visit there.
They were organised very well for the visit.
There were many tours a day in Spanish, English and German and there were four kinds of tickets depending on the number of tasting and whether you had the tapas or not.
We bought the tickets including 2 tastings with tapas, which was 17 euros.
The site is huge, so we moved around on a little train which you would see in amusement parks.
This company is known as Tio Pepe, but in fact the proper name of the company is Gonzalez Byass.
A 23 year old bank worker bought a winery spending all of his savings in 1835 and developed it.
Tio Pepe was his uncle who was in charge for PR.
In those days of the 19th century, great many people gathered in churches on Sundays and Tio Pepe started the tasting sessions each Sunday after the mass, which was very successful.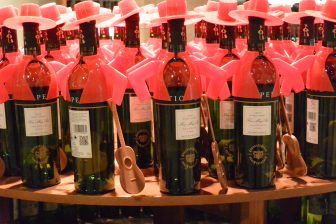 Because of this achievement, they chose his name as the brand name.
Our guide was a smooth-tongued Portuguese.
He said "Take a lot of photos and upload them on the social networks. It is a great opportunity for free advertisement for us".
The tasting room was huge.
After the two fixed tastings, we paid 1.50 euros to taste their top sherry called Solera, being taken in by their slick talk.
And we found this one was really the best.
So we bought two bottles of Solera and 4 bottles of red wine and had them sent to our home.
By the way, they make not only sherry and wine, but also brandy.