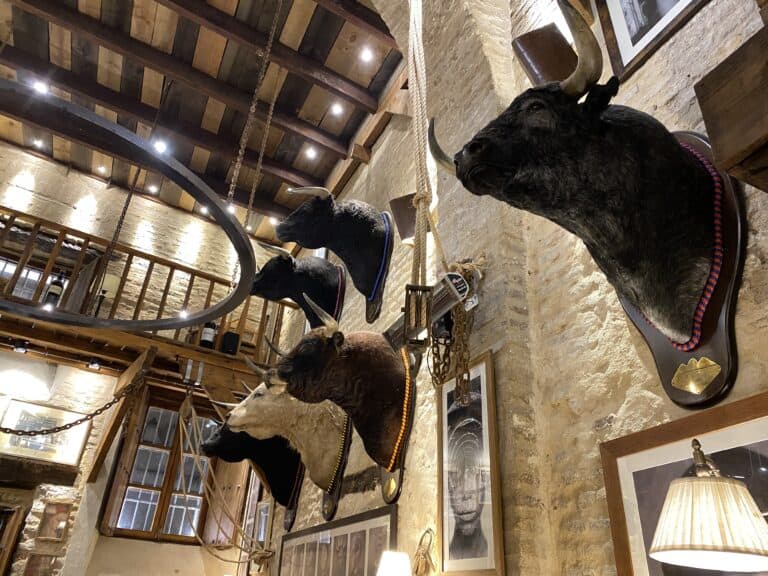 [Nov. 2021] It's finally the last night of our week-long trip to Andalusia, Spain.
It's the last time, so I was going out wearing a dress that I did not have a chance to wear during this holiday,  though I brought it with me.
Now, my husband consulted with the receptionist at the hotel in Seville where we were staying, asking which restaurant to go to.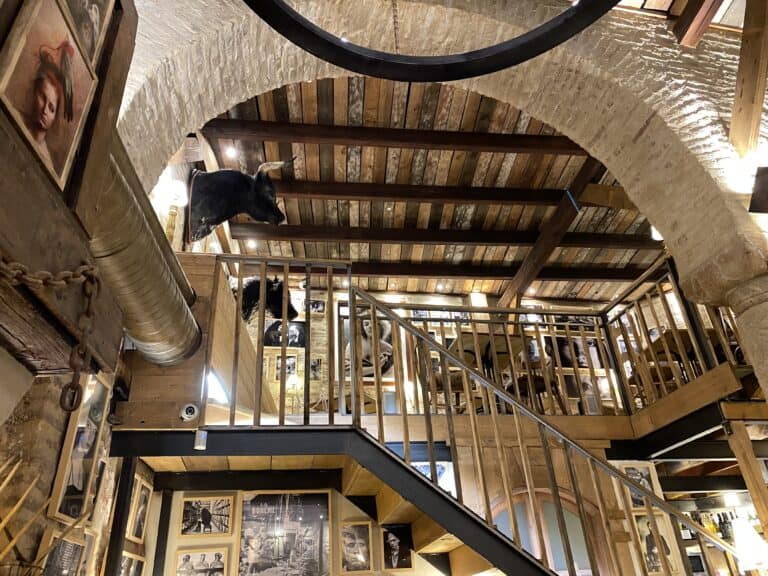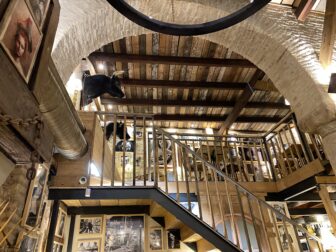 A fairly old woman was at the reception at this time of the evening.
She was a person who understood my husband's request,  "a place where you can eat calmly, not youth-orientated" very well.
So she recommended a new tapas restaurant named Postiguillo.
She said, "The other day, when I went there with my husband after work for the first time, it was very good." "It's a bullfighting-themed restaurant, but it's not only that."
The area where the hotel is located is close to the bullring, so it seemed that there were bullfighting-themed tapas bars here and there.
She told us her recommended menu and detailed information on how to get there, and we went out.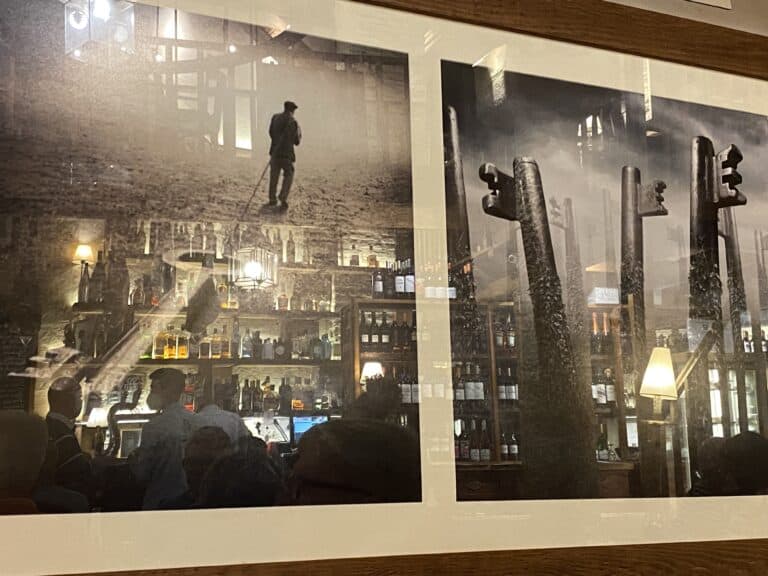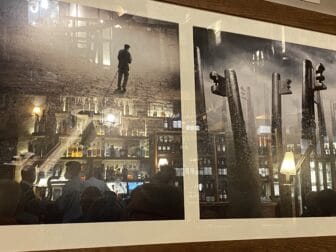 As I said before, the people at the reception at this hotel (Las Casas de el Arenal) were all nice and friendly.
Postiguillo was certainly a new restaurant with a spacious interior.
The stuffed bull's heads were lined up like we saw at Osuna's bullring, and they were powerful.
There were some cool photos hung on the walls and the atmosphere was very good.
As my husband had asked for, the main customer base was middle-aged and older, and both locals and tourists were there.
I happened to be wearing the dress I had brought with me, but it was a relaxing casual atmosphere, and you will be very comfortable with just a T-shirt and jeans, too.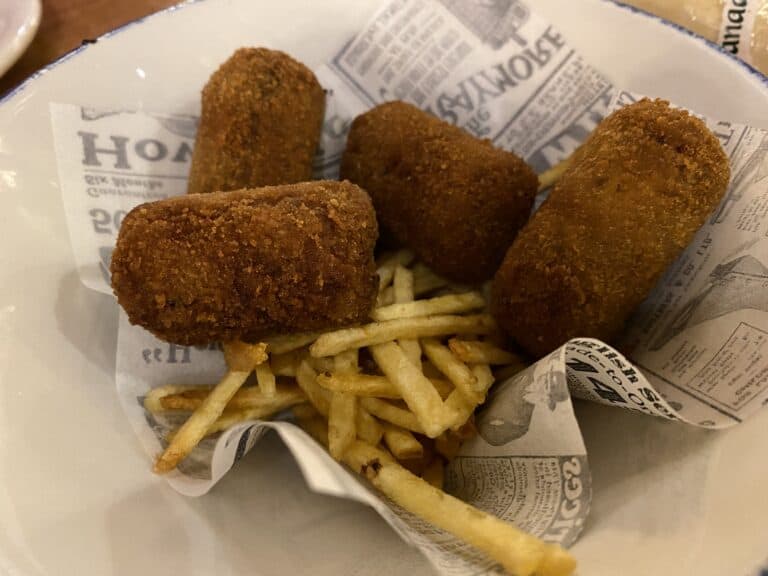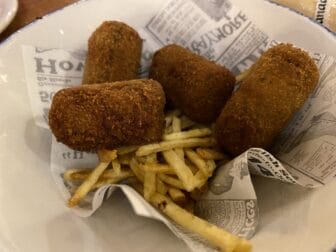 It was Monday night so we were able to get to the table right away, but by the time we left it was almost full.
We ordered the oxtail croquette recommended by the hotel receptionist first.
It was definitely delicious.
Then ordered pork cheek and artichokes which are our favorites.
Both were very good, too.
The beef dish named Solomillo Whiskey was ok.
And the duck foie gras was nice and rich and melted in my mouth.
Finally, we added a refreshing tuna salad to balance it.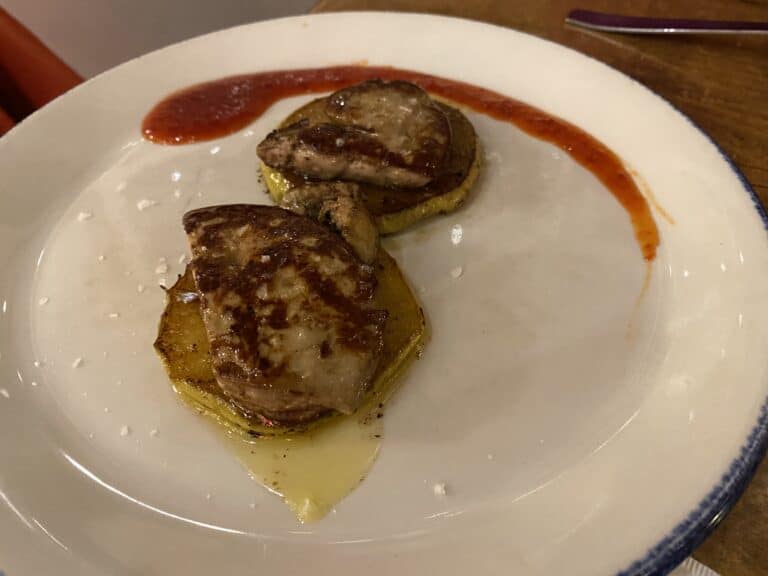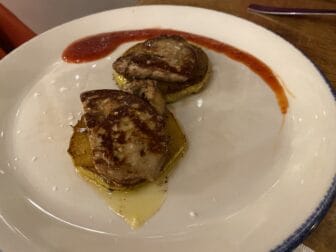 Now I was completely full.
In general, there were many dishes with seasonings of garlic in this restaurant, which was nice.
No dessert, but we drank two glasses of wine each, and paid € 38.50, which is very reasonable.
Spanish tapas is not only delicious, but also good for your wallet.
So, not only the receptionist and her husband, but also my husband and I had a very satisfying dinner here.