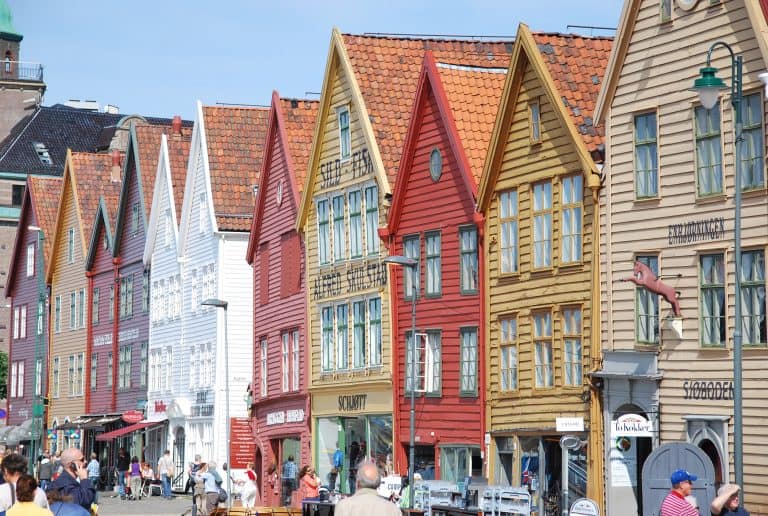 [Aug. 2009] I will continue the story of the time when we went to Bergen in Norway in the summer of 2009 (I am looking back on past trips because we could not travel much due to Covid-19 this year in 2020).
Fortunately, the weather was good on the third day, the final day of our short holiday.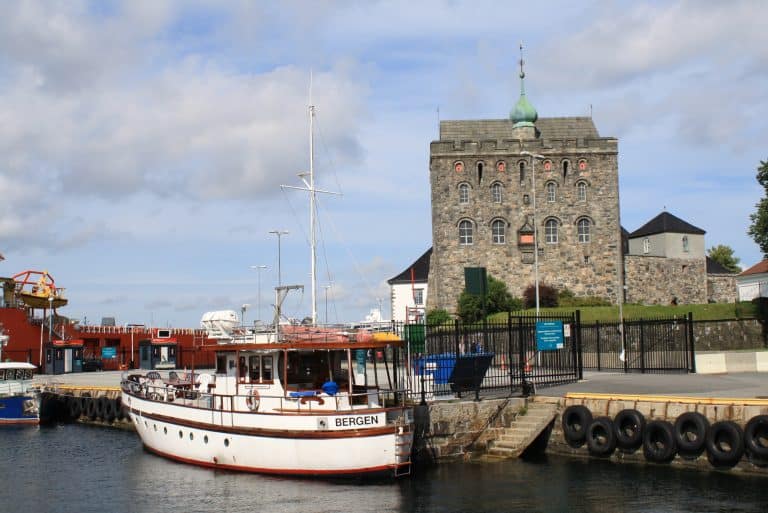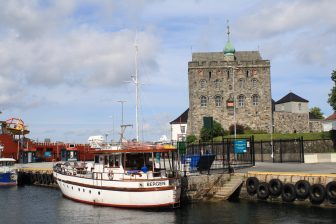 We walked around the town of Bergen.
The first place we visited was the Rosencrantz Tower near our hotel.
According to the Japanese leaflet I received here, it was built by the governor of Bergen, Erik Rosencrantz in the 1560s as a fortress and a residence.
A small fortress from around 1270 was also included in the site.
Rosencrantz used Scottish carpenters to build the tower, so it was made in a Scottish style.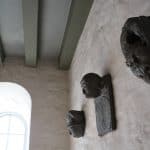 Inside, the sculptures of the faces on the wall were interesting but other than that it was quite empty.
When we went up to the roof, the view was wonderful.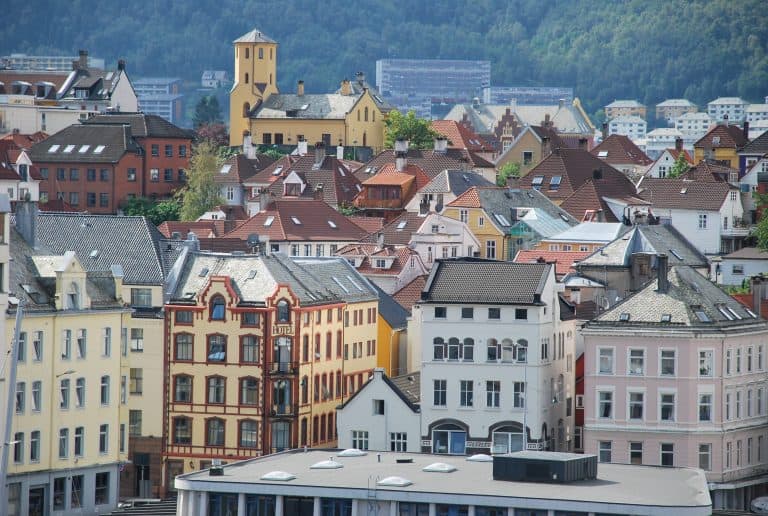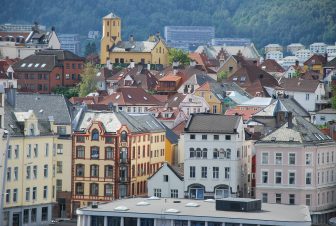 By the way, according to the online information, in 2015, after we visited, the spire at the top collapsed due to the storm.
It seems that it has been repaired, though.
From here, we walked along the harbour, taking photos and reached the Bryggen district, which was the centerpiece of Bergen tourism.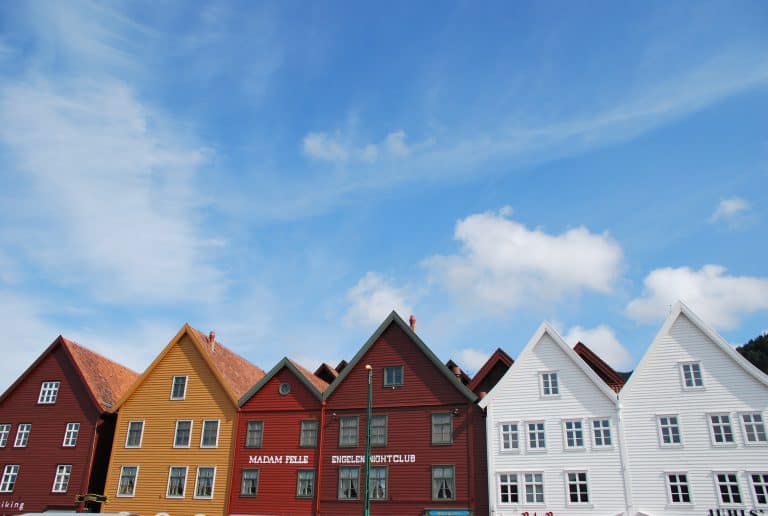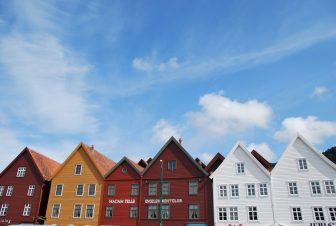 It had been a wooden warehouse district from the Middle Ages to the 18th century and has been listed as a Unesco World Heritage Site.
Apparently it has been restored many times after being burnt many times.
The slightly tilted colorful buildings were cute and picturesque.
However, the scale was much smaller than I expected.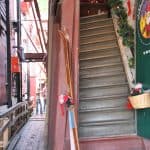 When we went to the back of the buildings, it was interesting to see a dangerous looking wooden staircase and protruding windows in a narrow alley.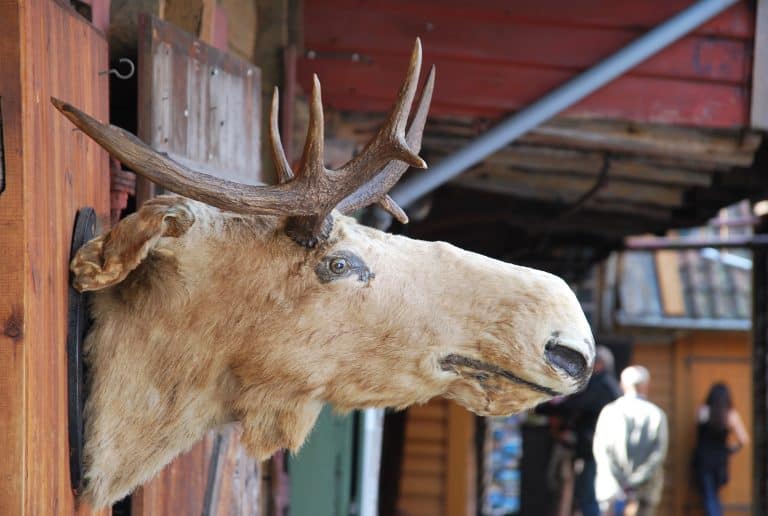 It was said that they used to keep  fish and grains in these buildings, but now it was a touristy place that mainly housed souvenir shops and restaurants, and the restaurant we went to the day before was also in this area.
Among the souvenir shops, the one that caught my eye was the elk leather goods shop.
The skin of elk was surprisingly soft.
And the price was surprisingly high, which was way beyond my budget.