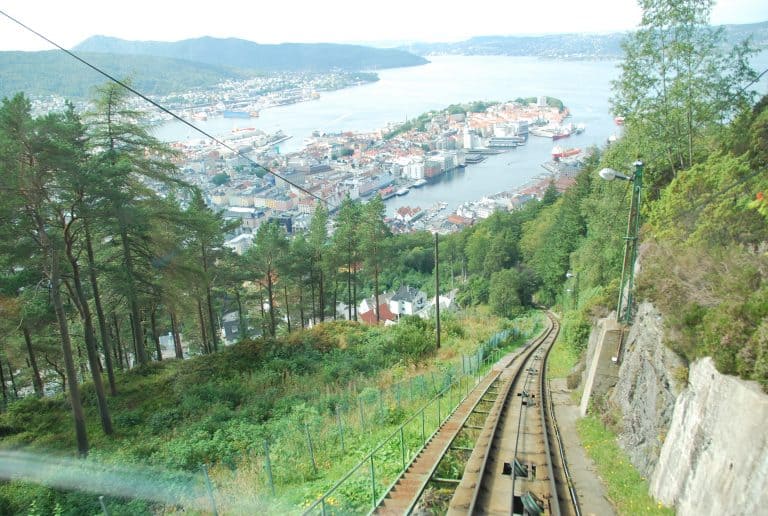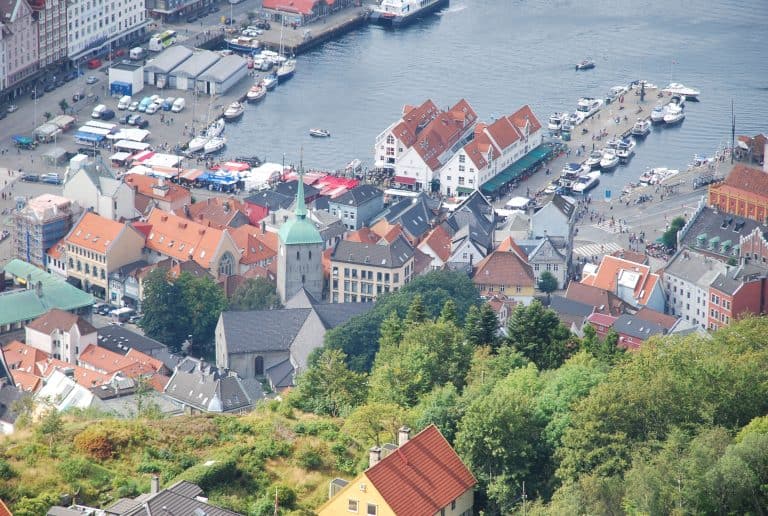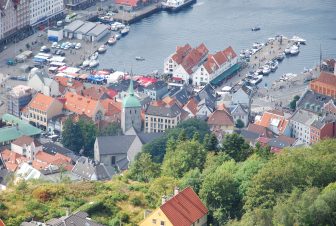 [Aug. 2009] This is a continuation of the day we walked in the town of Bergen, Norway (we couldn't travel much this year in 2020 because of the Covid-19, so I am looking back on my past trips instead).
We took the cable car from the centre of town and climbed Mt. Floyen.
The mountain is about 400 meters high, and the cable car will take you to 320 meters in about 8 minutes.
When we got into this cable car, there was a boy who cut in front of us.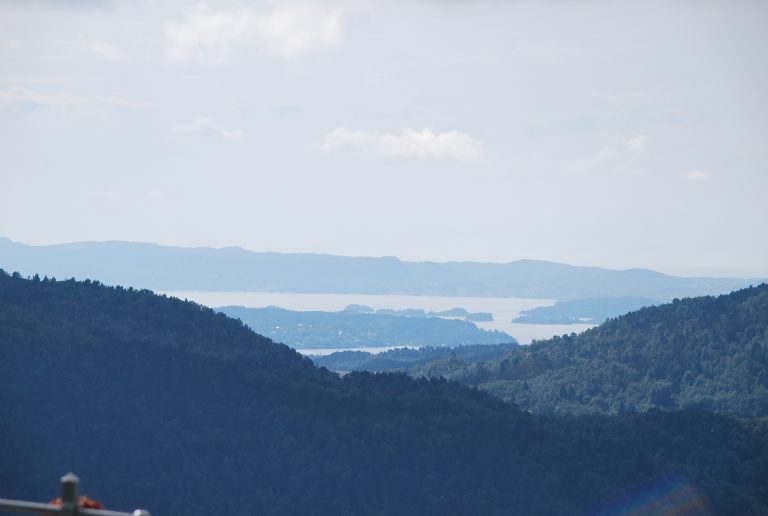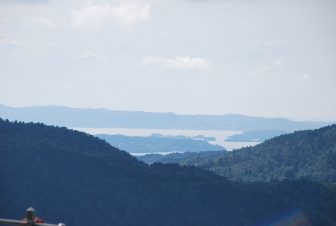 We said ourselves that he could be a descendant of a local Viking, but a few words he spoke later proved that he was an Italian.
According to my husband, he had a Tuscan accent and apparently Tuscany has a reputation for being brazen.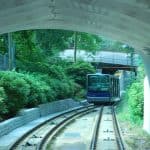 The cable car started operating in 1918 and now carries 1 million people a year.
It is very popular with tourists because it offers a panoramic view of Bergen from the top of the mountain.
Certainly, the view was great, especially on this day the weather was good, so it was really nice and refreshing.
There are various hiking trails that you can walk from this mountain, and you can do sledding in winter.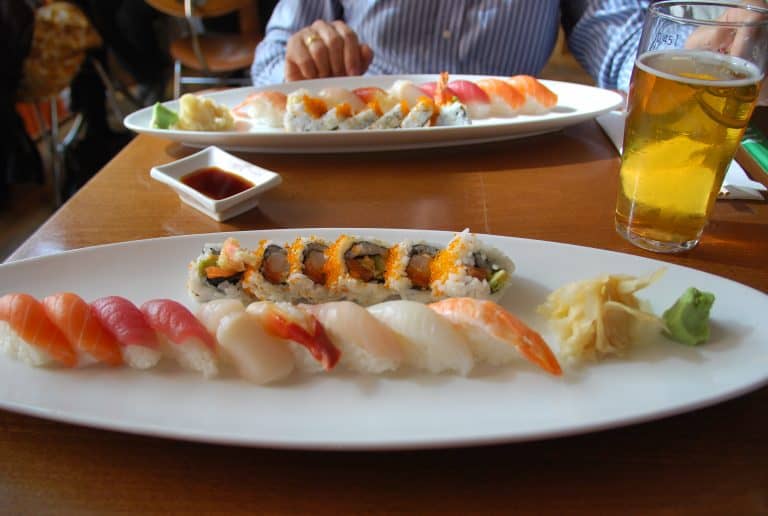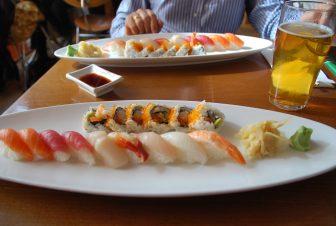 After coming down from the mountain, it was lunch time.
The memo of this trip is really rough and I don't know the name of the restaurant, but I remember eating sushi.
Because a colleague of mine of the company I worked for at that time had told me that there was a very good sushi restaurant in Oslo, I thought that if it was delicious in Oslo, it would be delicious in Bergen, too (unfortunately last year when we were in Oslo I completely forgot about it).
In Bergen the sushi we ate had a strange shape and I felt that this was the Norwegian version of sushi.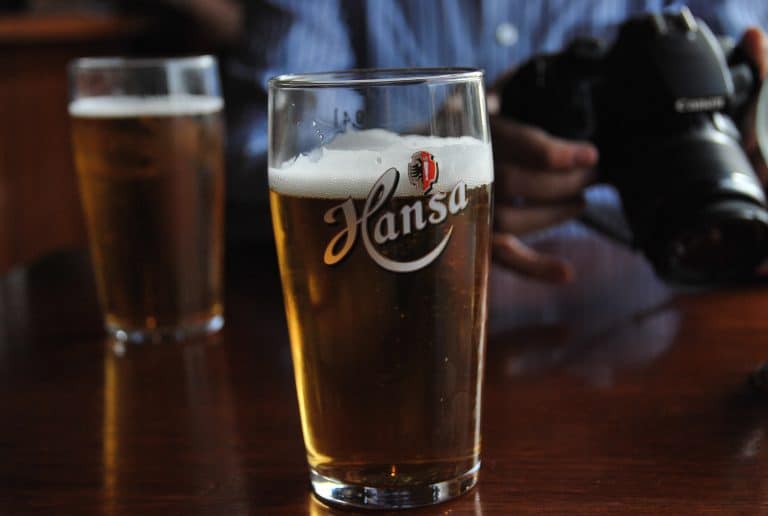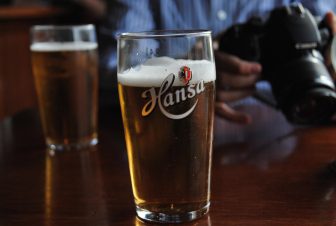 It's not that it wasn't delicious, though.
I forgot the price of sushi, but I remember having a glass of beer, which was much smaller than a pint, costing as much as£6 at the exchange rate at that time.
That's why Scandinavia tends to be shunned, isn't it?
After the meal, we walked around the old town.
It's not as pretty as the Bryggen district, but it was a town with a lovely atmosphere with colorful wooden houses.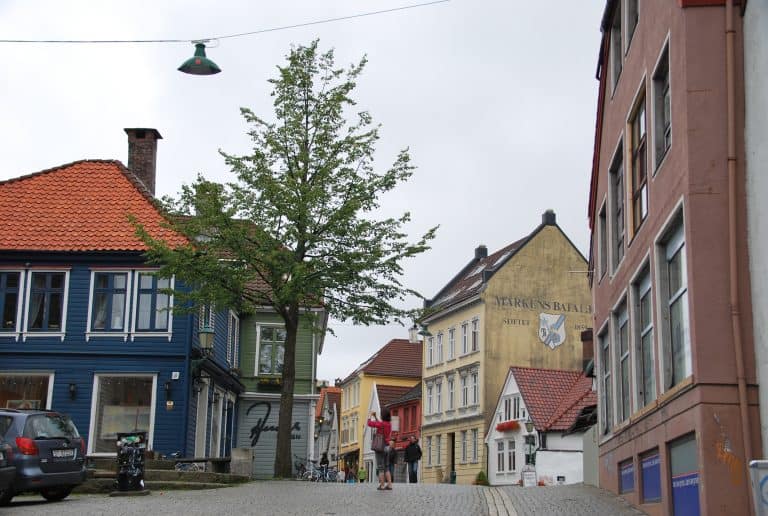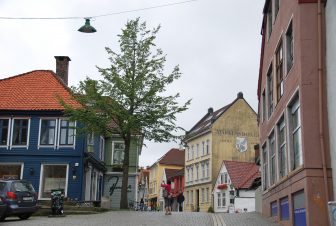 I had always wondered why many houses in cold places had a wooden structure that was likely to have drafts, but I learned in Canada last year that wooden houses are warmer than stone houses.
I have the impression that Bergen was a small and calm city for adults.
After enjoying a walk around town for a while, we returned to London on an evening flight.
It was a short trip of only 2 nights, but it was a good holiday with a sense of fulfillment.