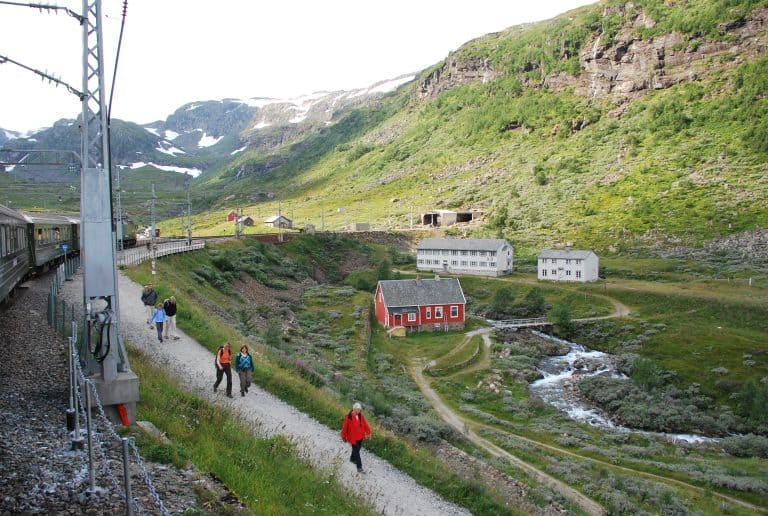 [Aug. 2009] As of December 2020, when Covid-19 is still rampant, we are not in a situation that we can easily go here and there as usual, so I have run out of new travel materials.
So, I would like to look back on our past trips.
As for Bergen in Norway, I noticed that I left it alone with only a few photos, so I decided to write about it, remembering the story at that time.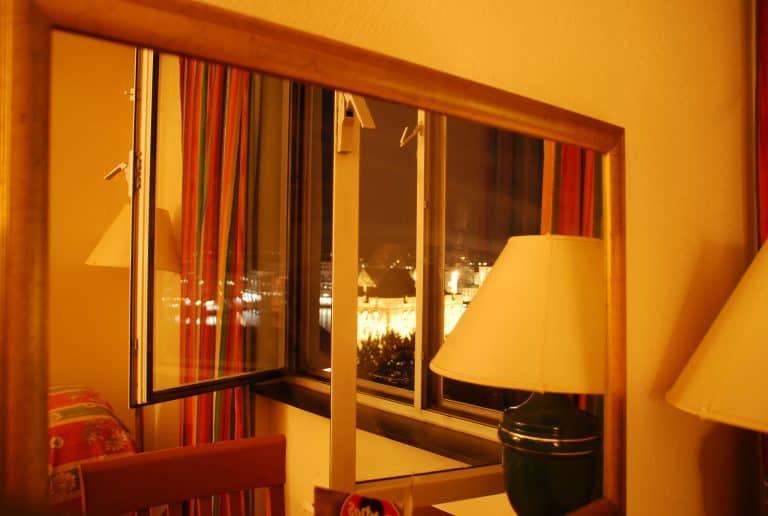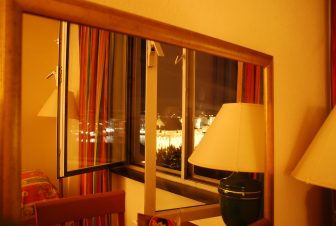 In conclusion, it was a very short trip of only two nights, but it was very fulfilling and fun.
First day.
After finishing work at the company at that time, we arrived in Bergen on a Friday night flight.
The first thing I noticed about Norway was that many old people were working in the front line.
The flight attendants on the SAS flight we got on were not young and the passport control officers were also old men, and they seemed working happily.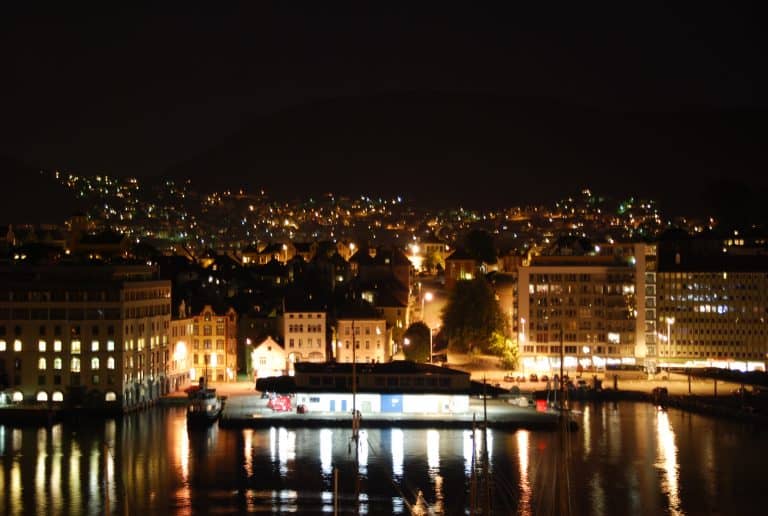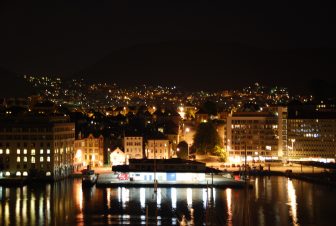 I think it's a good thing.
My travel memo was rough and the name of the hotel we stayed at is missing, but it was a normal three-star hotel without anything special to mention.
The only thing was that our room was on the 10th floor, so the view was great.
The following Saturday, we got up early and took a tour called Norway in Nutshell.
This was a free tour to see the Norwegian nature quickly by connecting trains, boats and buses.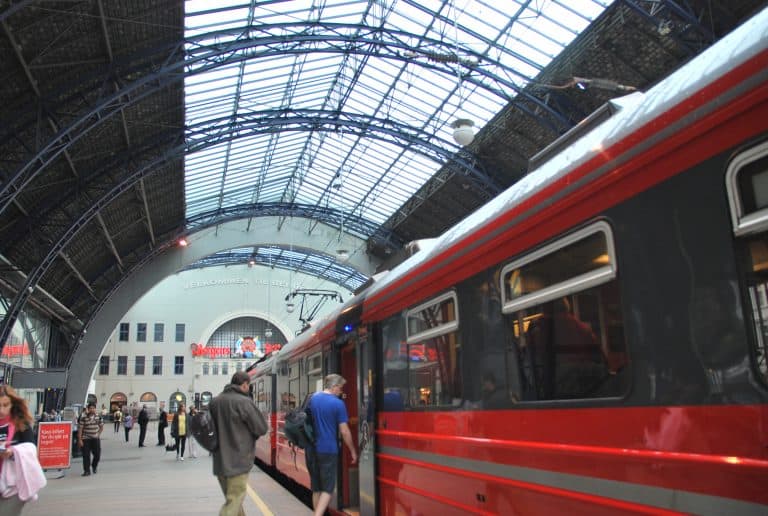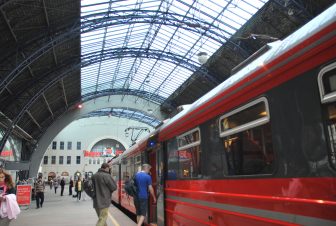 This tour included only transportation and there was no obligations or a guide.
It seemed that it was well advertised in Japan, and there were disproportionately many East Asians such as Japanese.
First, we took the Bergen Railway train from the Bergen station for about 2 hours.
This is the line that connects Bergen and the capital Oslo in 6 hours, and we got off at the station Myrdal on the way.
We changed to the Flåmsbana (Flåm Railway) here.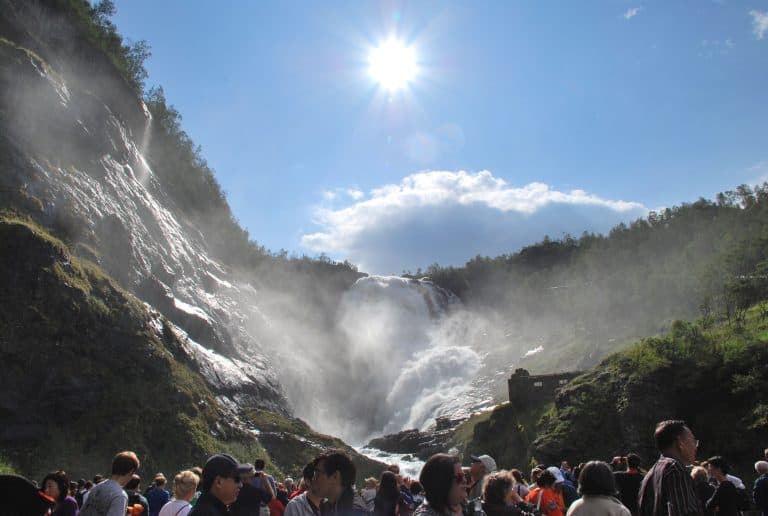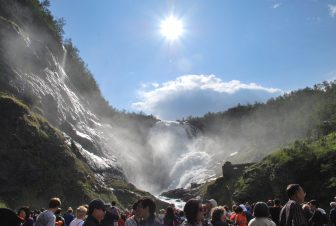 This train runs 20 kilometers from Myrdal to Flåm, a village on the Sognefjord coast in an hour.
It was a complete sightseeing train, and there was a photo time with a temporary stop at Kjosfossen Falls on the way.
It was a very vigorous waterfall and it was worth seeing.
Besides this, the scenery from the Flåmsbana was scenic.
I could see the scenery of red wooden houses on the yellow-green hills and sometimes lakes.
The interior of the car was also made of wood and has a taste.
I remember that the conductor of this train was also quite old.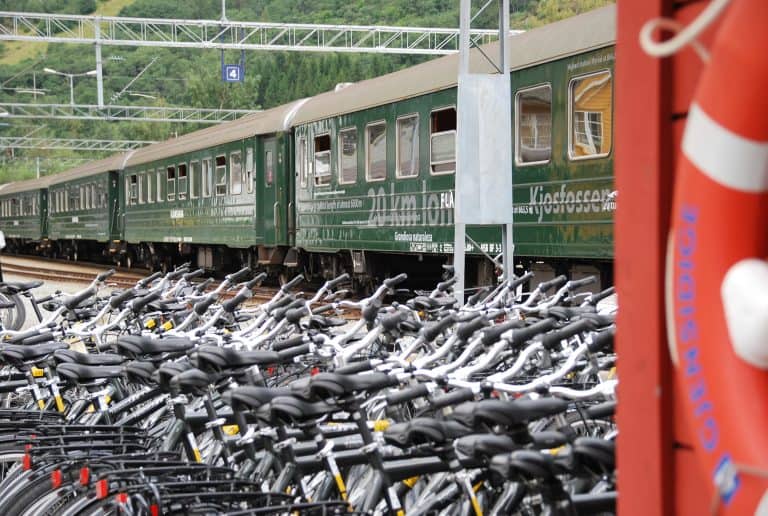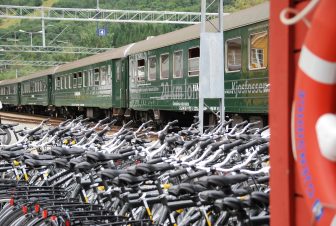 We had lunch time at , and we had a boring hot dog lunch.
There was a small souvenir shop where cute sweaters knitted in Scandinavian style were sold.
Needless to say, I bought one.
There was also extra entertainment here on a high-speed motorboat, but we did not take that and boarded a boat going through the Sognefjord early.