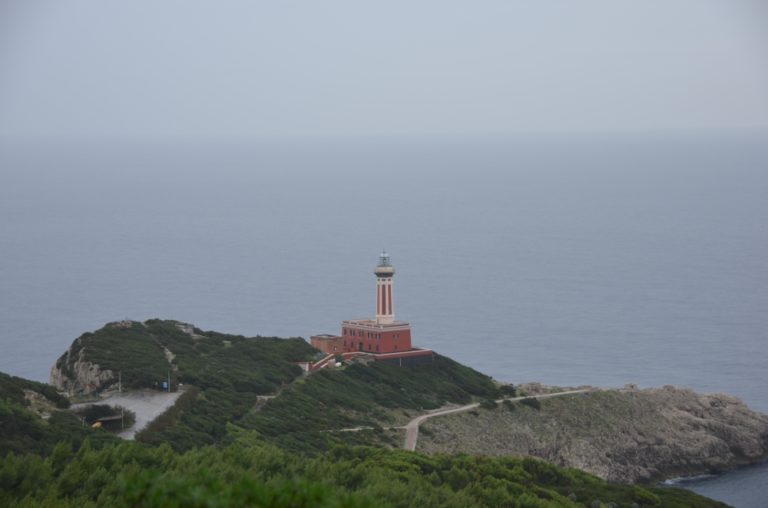 [ Oct.2015 ] The next place we went to during the sight seeing tour in Capri in southern Italy was Punta Carena Lighthouse, which is located at the west end of the island.
It was built in the late 19th century.
It must be a wonderful view when the weather is nice.
Our guide, Salvio, said that from here you could see Bay of Naples on your right and Bay of Salerno on your left.
But we could not see anything as it was rainy.