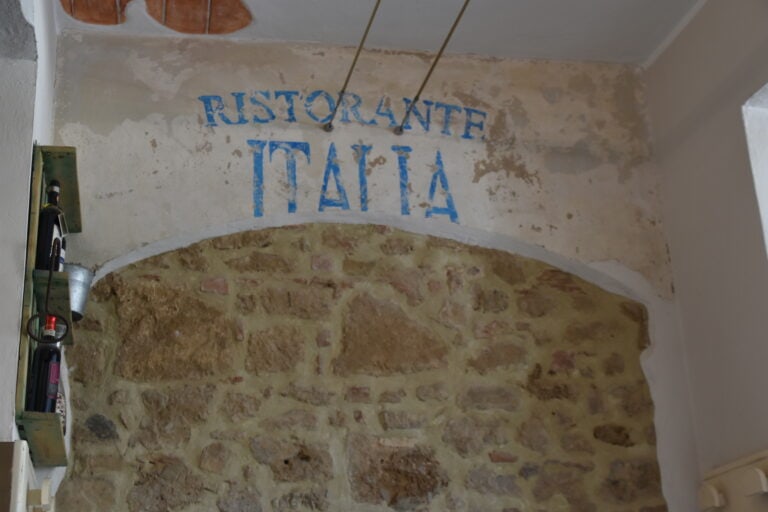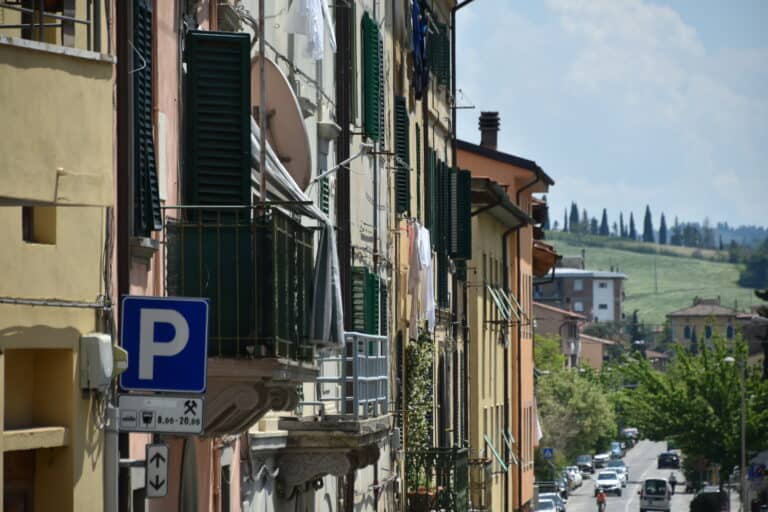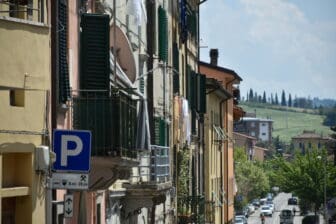 [June 2023] In Poggibonsi, a town in the Tuscany region of Italy, my husband searched the internet and selected a restaurant, then called and made a reservation as usual.
Its name is Ristorante Italia.
The name was too trite, and when we approached the area, it seemed a bit run-down, so I was a little worried, but when we went inside, it looked like a typical old-fashioned Italian restaurant.
Simple but nice atmosphere.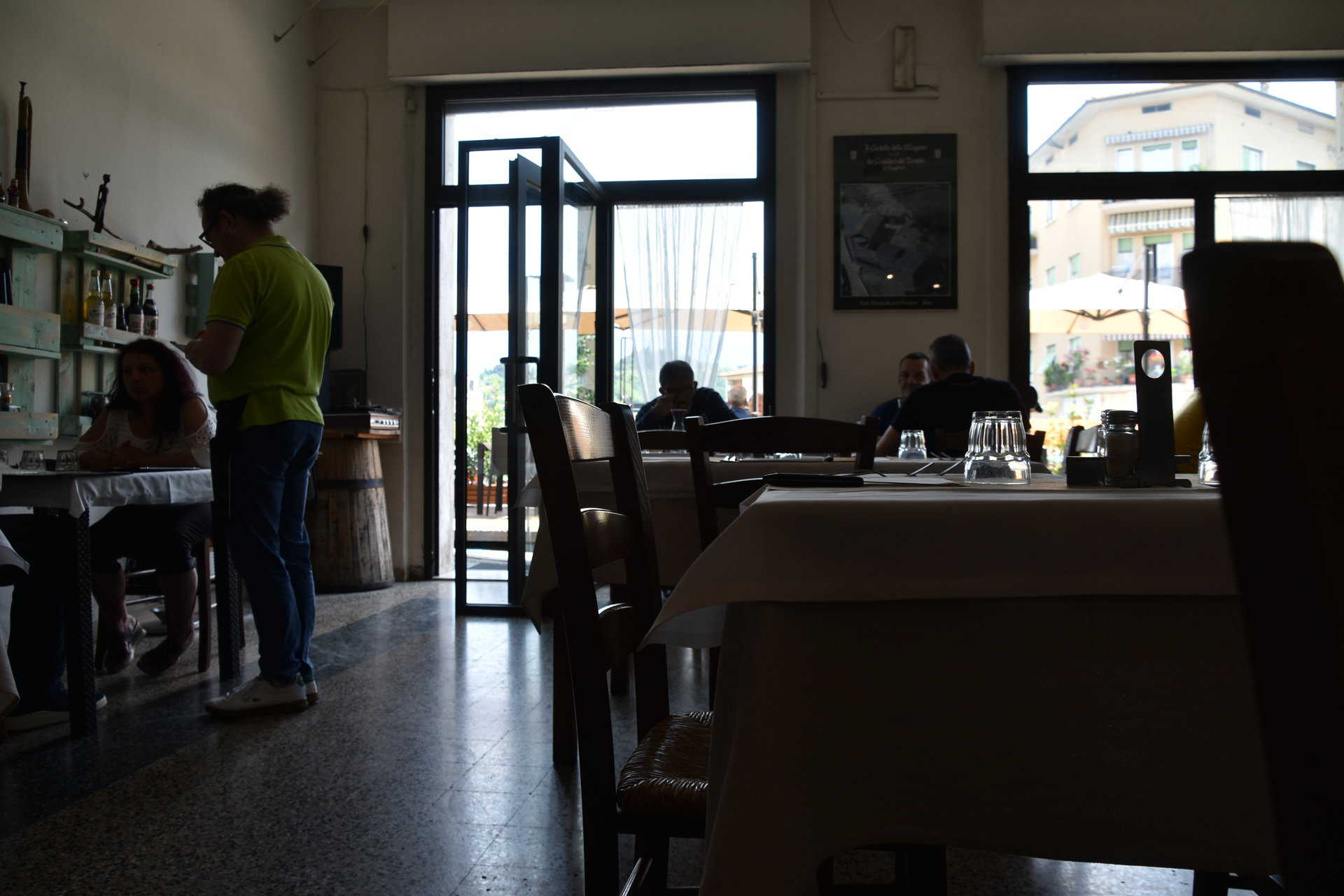 There were quite a few locals in there.
Here, we ordered a starter of thin tongue with garlic and basil (a type of pesto).
The taste of the sauce and the taste of the tongue harmonized well and it was delicious.
This alone was enough, but we also had an assortment of ham and salami.
This one was a little salty.
My main dish was boiled rabbit meat.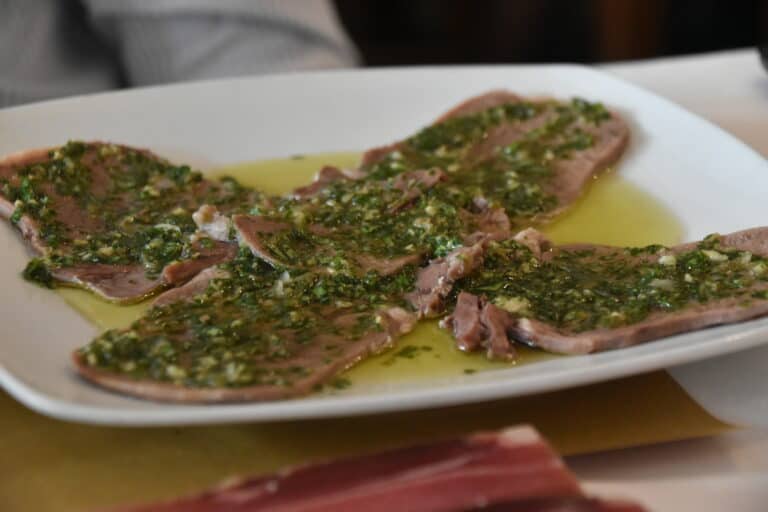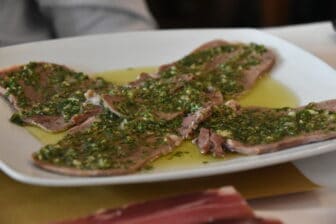 It was also quite salty, but since the meat was light to begin with, this sauce seemed to have gone well with it.
My husband had the small gnocchi + gorgonzola + black cabbage + walnut, which he said was also quite salty.
I guess it was the chef's taste.
We also ordered small pickled onions and stewed vegetables as garnishes.
The pickled food is my husband's favourite and usually it's sweet and sour, like rakkyo (Japanese leek), but the sourness of this one was apparently too strong.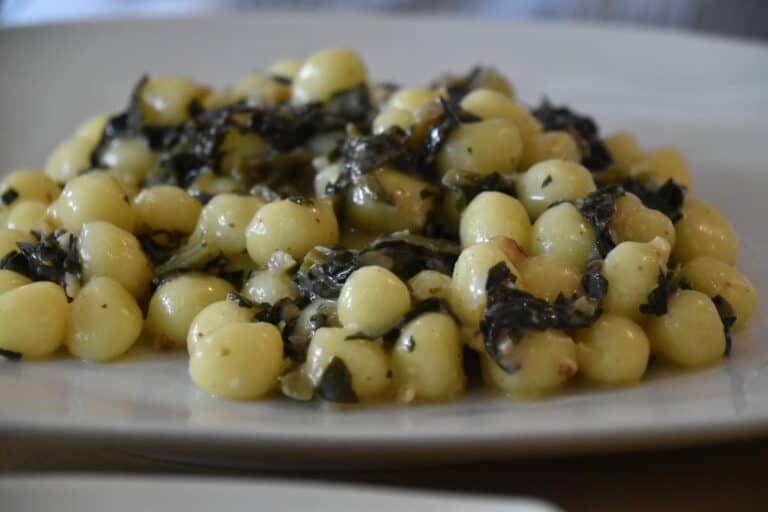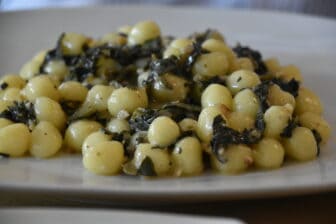 As he read on the internet, it was exactly like a home-cooked dish.
The food was quite different from what we had been eating for the past few days, which was interesting.
For wine, we had 1/2 litre of house wine in a carafe.
The total price including coffee was €58, which was very reasonable.
We get sleepy when our stomachs are full, so what should we do now?