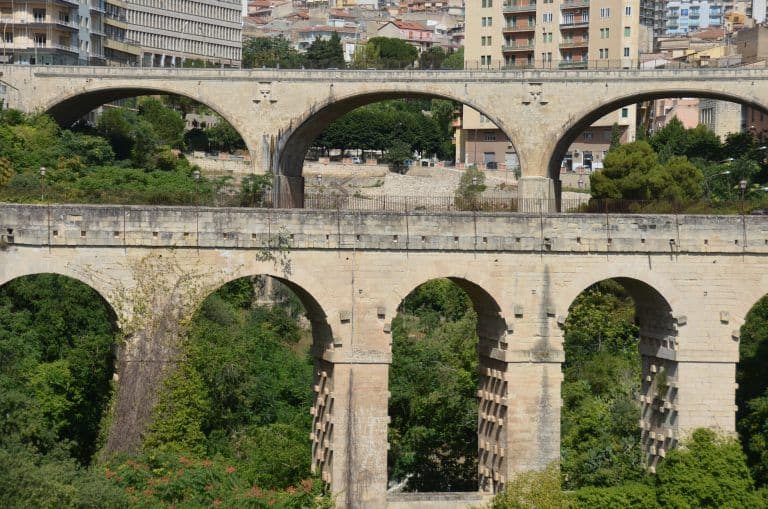 [ July 2017 ] We had our summer holiday in Sicily, the island in the south of Italy this year.
Our base was a seaside town called Marina di Ragusa which is near the south corner of the triangle shaped island of Sicily.
We had a relaxing time on the sea as well as visiting places of interest.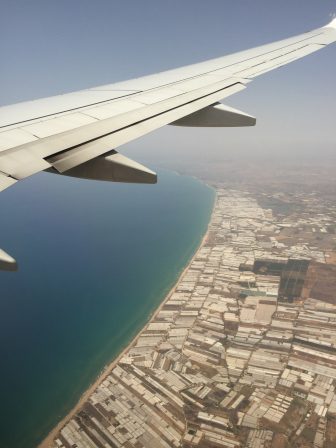 The south Europe this year had a terrible heatwave and they had days of more than 40 degrees centigrade, but fortunately in the week we were there, the temperature was milder and we could go around.
This area in Sicily is apparently called "an island on an island", because it is very different from other part in Sicily.
They are richer because of their robust agriculture.
We saw the view full of greenhouses from our aeroplane just before landing.
Particularly this area is famous for the plant called carob tree whose fruits are eaten as they are, used for feed and processed to make some cosmetics.
Anyway, the first place we visited was Ragusa.
According to our guide whose name we forgot to ask, Ragusa was built the Greeks.
He said "The Greeks who came from the sea landed on the coast and started climb the mountain. And at the place that they could not go higher, they built a temple of Hybla, the local god and that was the beginning of this town".
That is why the old town of Ragusa is called Ragusa Ibla.
But the current buildings were mostly built after 1693 when they had a big earthquake and most of the town was destroyed.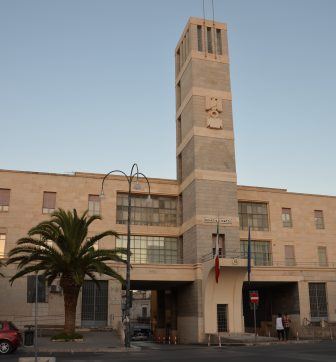 Also there is an area which was built newly after the earthquake and this new town is called Ragusa Superiore.
We entered the town from Ragusa Superiore and stopped on a bridge to see and take photos of three bridges which our guide described as "the typical scene of Ragusa".
To be precise, we were standing on the newest bridge built in 1964 and saw the older two, one of which was built in the 19th century called Cappuccini bridge and the other was built in 1937 during the Mussolini era.
I nearly forgot but before arriving here, we saw a building from which Mussolini made a speech.
This building still has the Fascist party's mark and currently it is occupied by the Financial Guard.
I had heard it before, but this time again we learned that many people in the south Italy miss the Fascism, because many of their infrastructures were built by the Fascist government.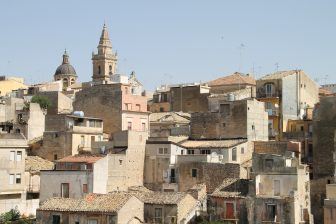 Now, the other side of the bridge looked old with many small houses which seemed being built on top of each other, so I thought we were entering Ragusa Ibla.
But no.
In fact, from here Ragusa Superiore properly started and the place we were before was just the extension of the town.