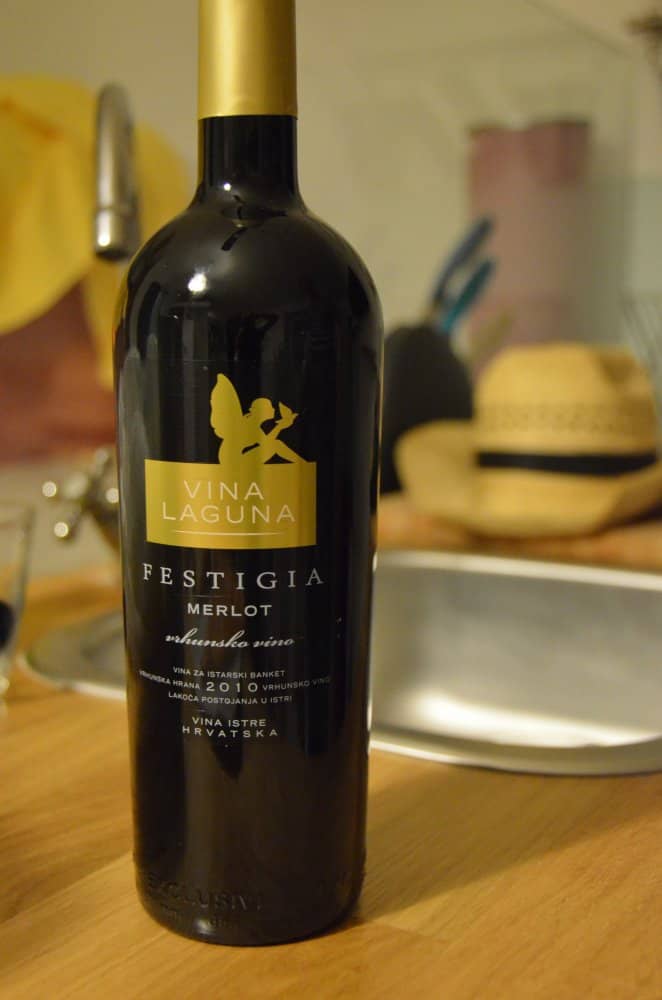 [ July, 2014 ] We came back to Zadar after spending whole day in a tour.
As we were tired, we gave up going to a restaurant and instead, decided to have a light supper at our accommodation.
We bought a bottle of local wine from a specialist shop and some cheese and salami at a supermarket.
Because we were staying in an apartment, there were tableware there, which was convenient.
We could have cooked something, but we did not.
This wine was very tasty with quite rich flavour.
Croatia is a very good wine producing country.
We ate and drank looking down the bustle of Narodni Square just below us.
I felt as if I was living there.