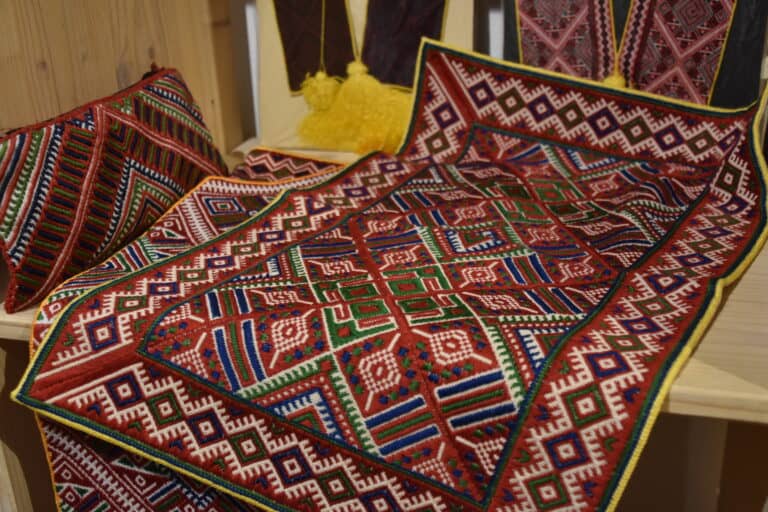 [Sept. 2022] As I mentioned before, the folk dance costumes we saw in Dubrovnik in Croatia were really cute.
So I searched online and went to a local shop that specialises in embroidery such as the ones we saw in costumes.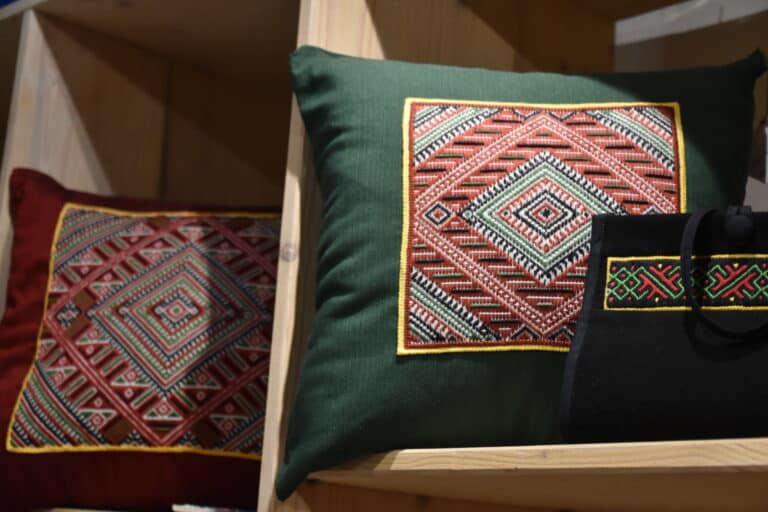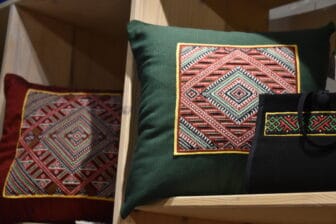 However, when writing this, I searched for the name of the shop, but I cannot find it.
I remember we went up a narrow alley, but Dubrovnik is full of narrow alleys.
As you enter this small shop, you'll find cushions, bags and other items adorned with stunning embroidery on simple wooden-framed shelves.
The lady who was in charge of the shop showed me one after another, saying things like, "My family does embroidery. This is my aunt's work."
She was a very nice person.
A cushion cover caught my eye and I really wanted it, but the price was unreasonable for me.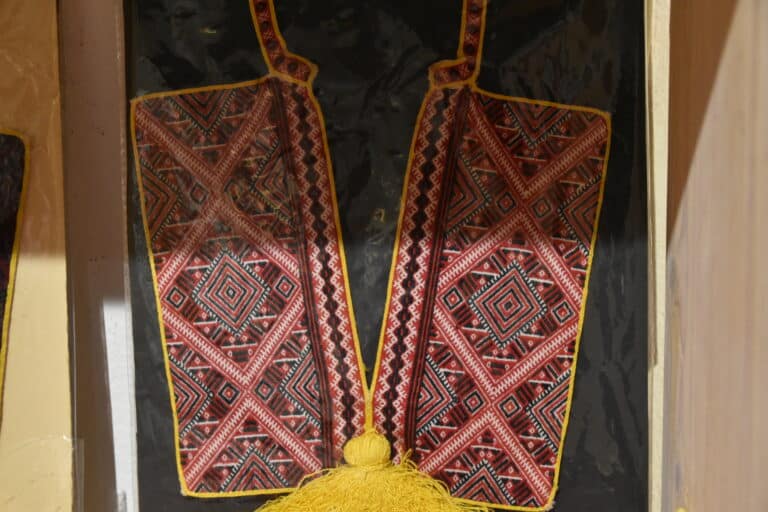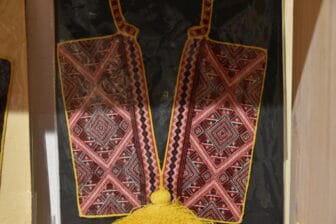 Since it is hand embroidered, it is quite expensive.
I picked up a table centerpiece with red embroidery on a white background.
The lady suggested, "You can make a cushion cover using these pieces, can't you."
I thought that was a good idea and bought two (€19 each).
There was a very beautiful and elaborate collar, which was said to have been made by a country girl as a dowry.
The lady said, "Since this person married a city man, she no longer needed this collar, so she told me to sell it if possible.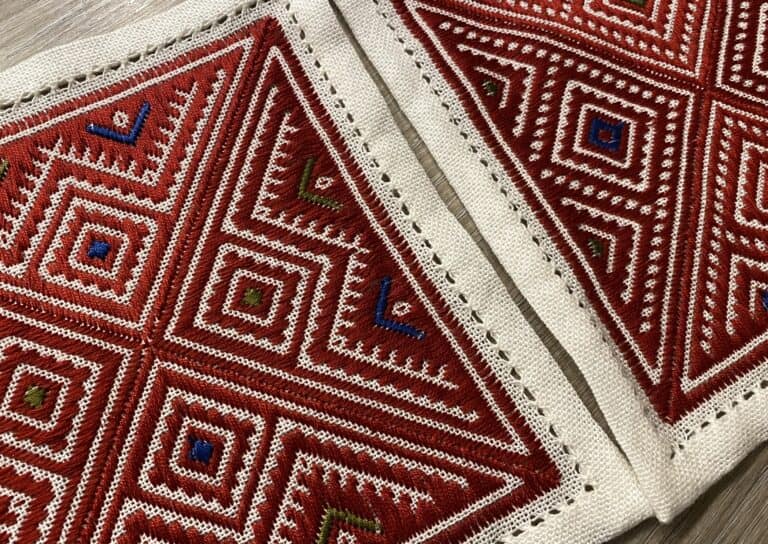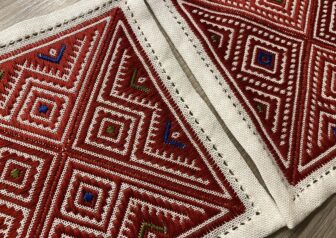 The current situation in Croatia, where traditional lifestyles are gradually being lost, is highlighted.
However, when she lightly advised me to make those pieces into a cushion cover, I thought it might be natural for Croatian women to still be able to sew.
At that time, I thought I could try, but I ended up using the embroidery I bought as table centerpieces as they are.
After this shopping, we went to see the Dubrovnik String Quartet concert.
I was disappointed with the Dubrovnik Chamber Duo concert on the first day, so I didn't have high hopes for this concert, and it was a total disappointment as expected.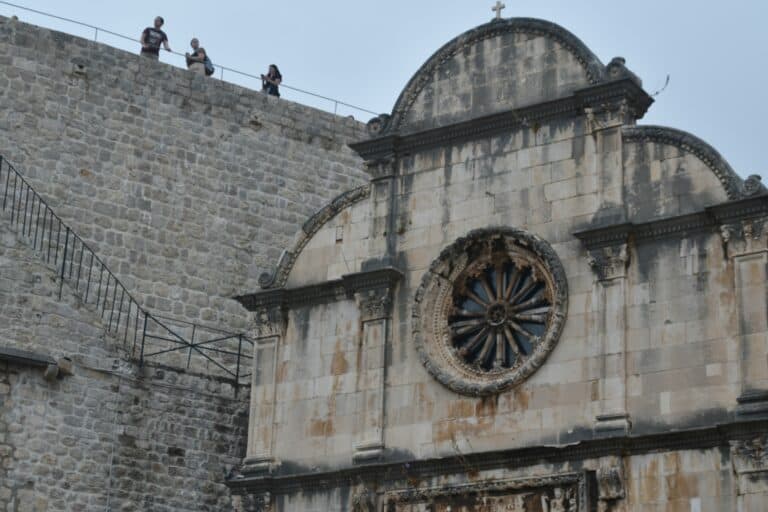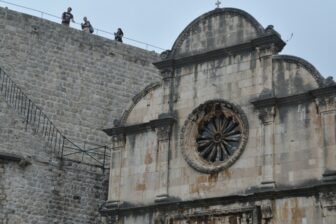 However, the location was in a church that was protected from the earthquake disaster because it was next to a strong wall, so I wanted to see it, so we paid 150 kuna (about 20 euros) per person.
But the church was almost empty.
We also went to a couple of monasteries earlier on, but somehow the old religious buildings in Dubrovnik seem quite empty inside.
As for the music, the lead violinist skips notes and sometimes skips the rhythm, so it was painful to watch the other three struggle to follow.