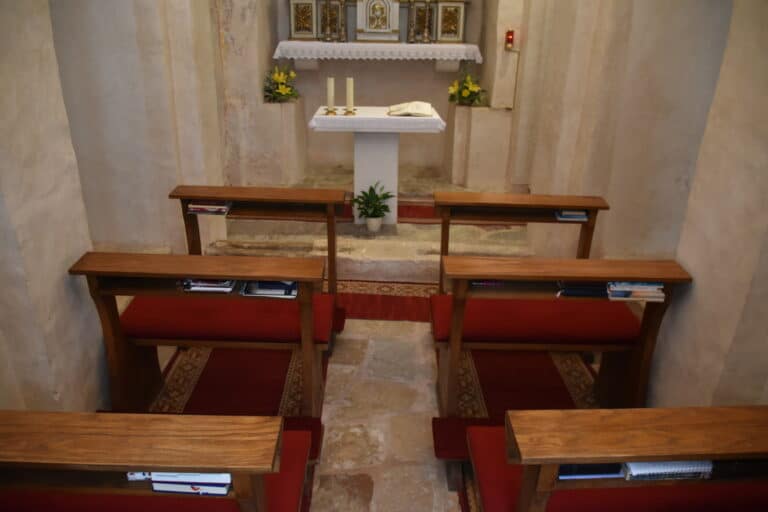 [Sept. 2022] On the last day of our stay in Dubrovnik, Croatia, the check-out time was early at 10am, so we asked our host, Josko, if it would be possible to extend the checkout time, but it was not possible.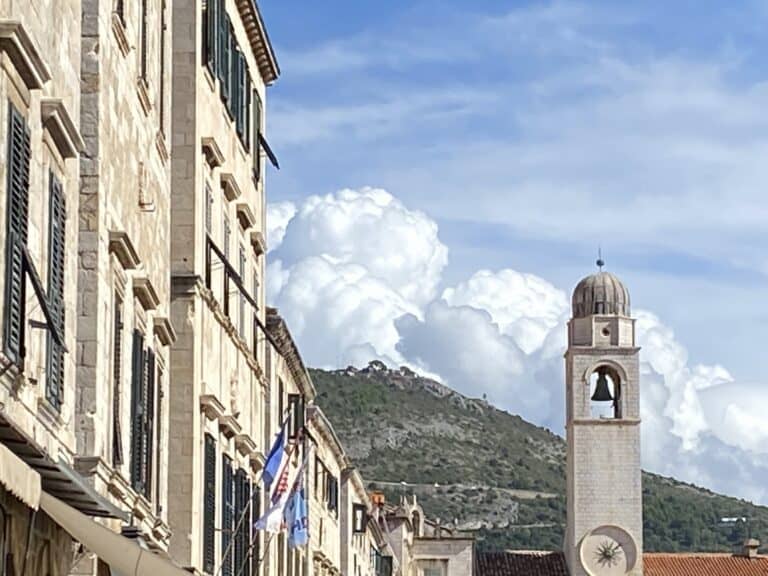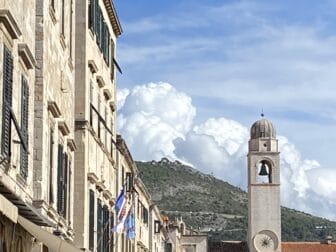 So many tourists seemed to be visiting one after another.
According to him, a bomb was dropped on this inn during the conflict, too and there is a scar somewhere in the house as a reminder of that.
The people of this town have a strong stance of not forgetting history, which is admirable, but I don't think it's a good idea to continue to hold hatred for the people of the other country because of that.
After checking out and leaving our luggage, we took a walk along the familiar Placa Boulevard.
On a whim, we entered the book shop.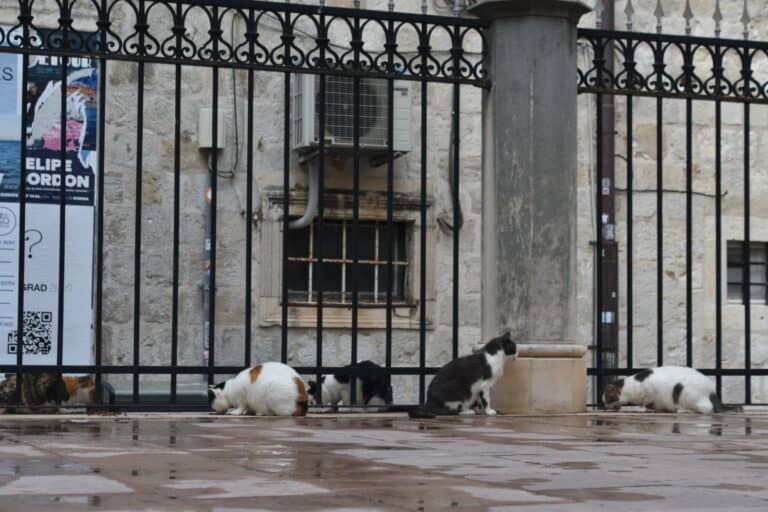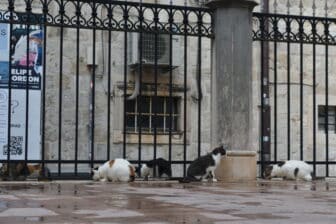 I finished reading one book during this holiday, so I looked for a book to read on the flight home.
Since it is a touristy town, there were quite a few English books being sold.
A woman who worked here was overjoyed when she found out that my husband was Italian.
Apparently she studied Italian at a university in Zagreb.
According to her, Italian tourists mainly come to Dubrovnik in July and August.
With so many tourists, I had wondered why I could barely hear Italian.
I bought a book and we strolled around town again.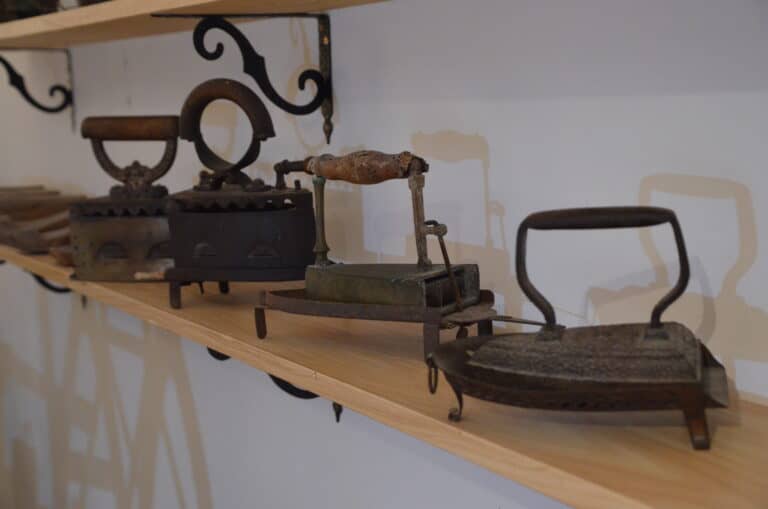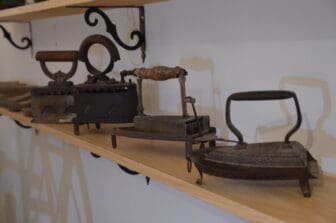 We decided to walk all over the north side of the narrow stairs, and when we went up one of the stairs, there was a plain signboard on the way saying that it was a museum.
We looked in and saw a nun sitting at her desk.
When we asked what the exhibition was about, we were told it was a monastery.
And she was also overjoyed when she found out that my husband was Italian.
She is a nun named Mara who was born and raised in a village between Split and Sibenik in Croatia and lived in Rome for 14 years.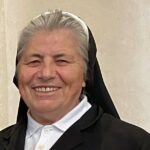 This is a monastery that is still in operation, and it is a sect that promotes the education and crafts for poor girls, and there are currently four nuns living there.
Unlike the Franciscan monastery and Dominican monastery that we visited the day before, where the cloisters are splendid, it was like a private house being used as a monastery.
Mara closed the entrance and kindly explained the exhibits to us in detail.
And there were bomb marks here too.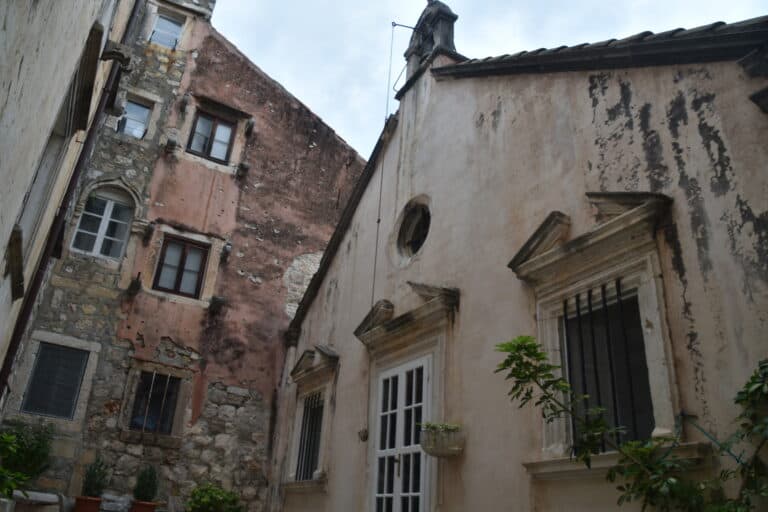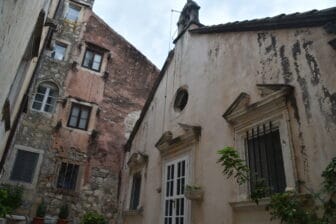 It is in a building that looks like a house, but there is a lovely church on the upper floor.
Finally, here we took a commemorative photo.
Thanks to Mara, we were able to spend a very warm and fulfilling time.
Since we took some time here, we gave up walking and revisited Moskar, a restaurant we had visited three days ago.
I was disappointed at first because the staff was different from last time, but the feeling of the chef and waitress on the day was very similar to last time, so it was nice.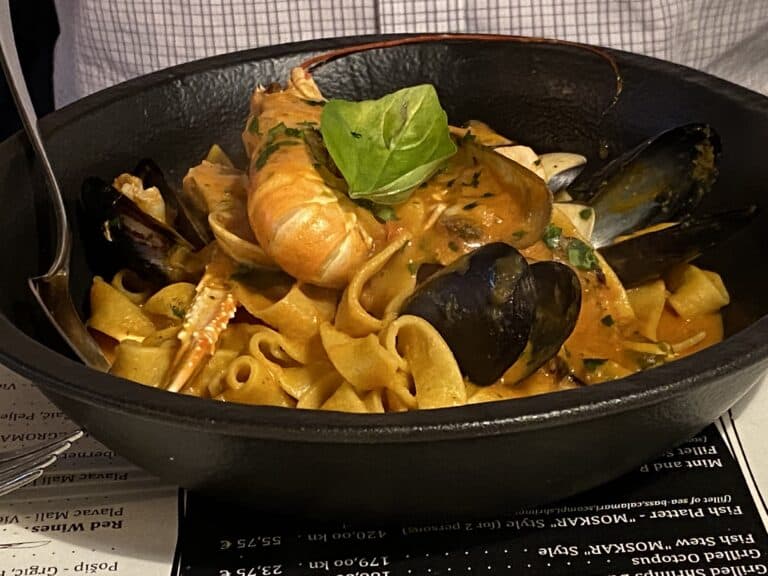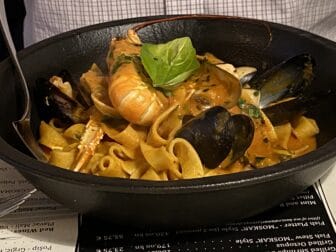 The fish balls, squid ink risotto, and seafood tagliatelle we ate that day were all satisfying.
When I asked for "today's cake" for dessert, she said, "I make this every day," and served me a walnut cake.
I definitely recommend this restaurant.
That concludes our trip to Dubrovnik.
After picking up our luggage, we headed to the shuttle bus stop.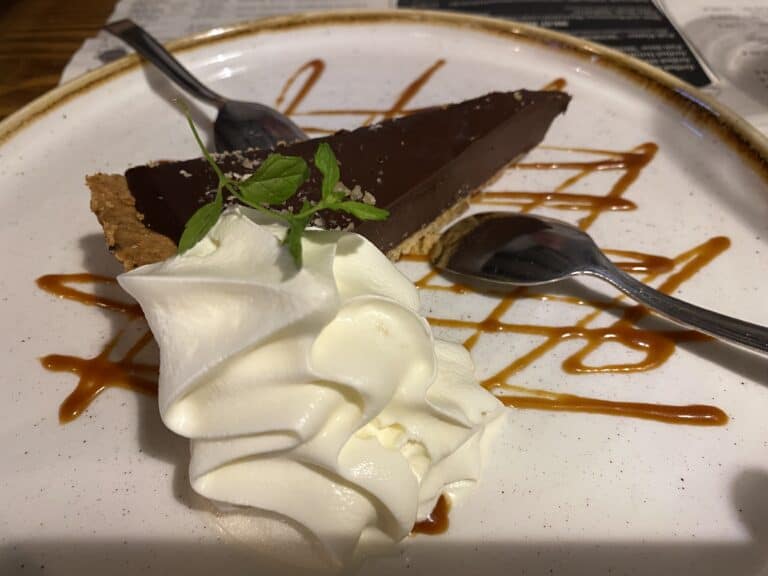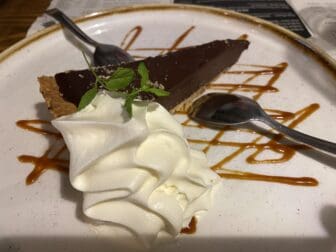 I thought it was ill-advised that this bus stop was near the ropeway station where we boarded two days before, which means that we had to climb a considerable slope with heavy luggage.
Is it the idea that there is no need to be considerate because we are leaving?
It's a beautiful town, just as it's called the "Pearl of the Adriatic", but considering the crowds and high prices, I wondered if I'd go there again, when we were heading home.