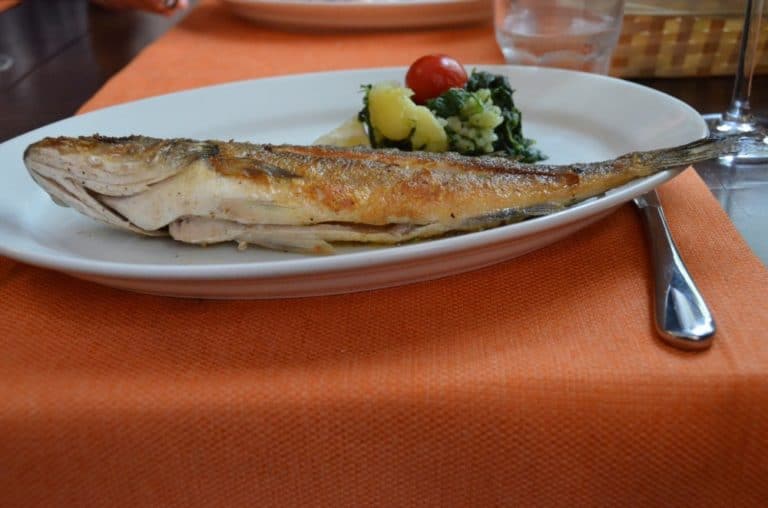 [ July, 2014 ] This is a photo of the grilled sea bass, my last luncheon in Zadar in Croatia.
We went to a restaurant called Groppo, which was introduced in the leaflet from our accommodation.
It is situated just next to the cathedral.
The menu was more like Italian rather than Croatian.
For the starter, we had bruschettas and ricotta cheese on tomatoes.
We also had grilled squid.
Everything was good, but to be honest, none was surprisingly wonderful.
During our stay in Croatia, when we were on the bus trips, we sometimes saw barbecue of either pork or lamb outside of some restaurants, which looked attractive.
I wanted to taste one, but could not in the end.
According to Karlo, the manager of the accommodation, this dish was not from Zadar, but from Split, a bit more south.
Next time…