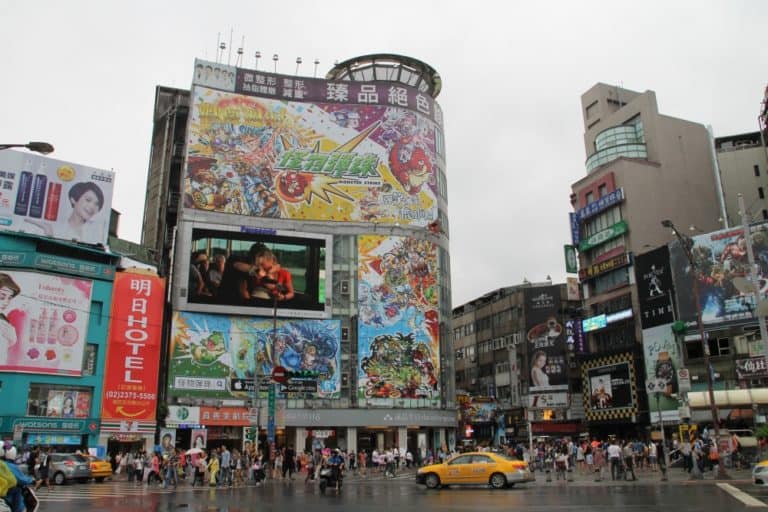 [ May, 2015 ] The city tour with the guide, which we started soon after we arrived in Taipei in Taiwan, took us to the Ximending area next.
As our guide, Mr.Kou, said many times "this is an area which is similar to Harajuku in Tokyo", because it is a downtown for young people.
Our family members are all middle to elderly ages, so it was not for us at all.
It was not always for the young ones, though.
Apparently, when Japan was ruling Taiwan, they created an entertainment town for Japanese people here, like Asakusa in Tokyo, which had been a wasteland.
One time, it flourished with a lot of cinemas.
On the other side of this big crossing in the photo, there is a brick building called Red House Theatre.
This was built as a market in 1908 and since 1945 it has been used as a theatre.
We entered to have a look and found that on the ground floor there were a cafe and an exhibition hall.
The theatre seemed on the upstairs.