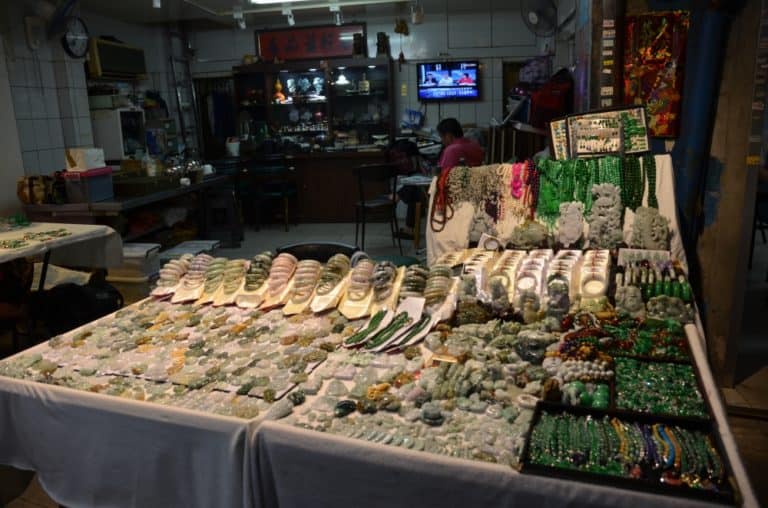 In the morning of the last day of our stay in Taiwan, we went to Guanghua Jade Market before the guide came to pick us up for the airport.
In fact this was the main purpose of our trip to Taiwan this time.
Our guide books do not say anything about this market, but the last time we were in Taiwan, we heard about it and asked a friend of mine to find a website.
Apparently, there is another bigger market, but it opens only at weekends and we could not go there because of our schedule.
The website of Guanghua market says it opens at 9:30am, but the taxi driver said "it opens at 11am" and he was right.
Only a few stalls were open.
What a shame! But I did some good shopping at those stalls anyway.
By the way, this place is not for tourists, so they do not speak Japanese or English.
So we could not talk about the stones, but the main medium of conversation was a calculator.
Haggling was part of the enjoyment!
[ May, 2015 ]