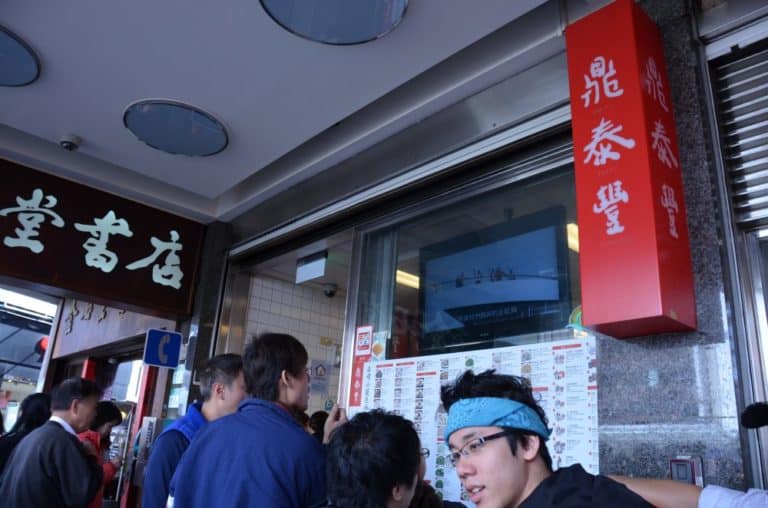 [Dec.2012] The best foods I had in our short holiday in Taiwan was the lunch at Sin Tai Fung Dumpling House, which was included in our group tour.
According to our guide, the staff training is very strict here, including the toilet cleaners.
She herself tried once, but could not last more than one day, she said.
Customers get their number card and wait for their turn to enter this restaurant ( you cannot book in advance).
When I searched online, I found that this restaurant has got branches in 10 countries including Japan and in 2010 the Hong Kong branch got one star from Michelin.
The branch we went looked rather simple and I never imagined it was a Michelin star restaurant.