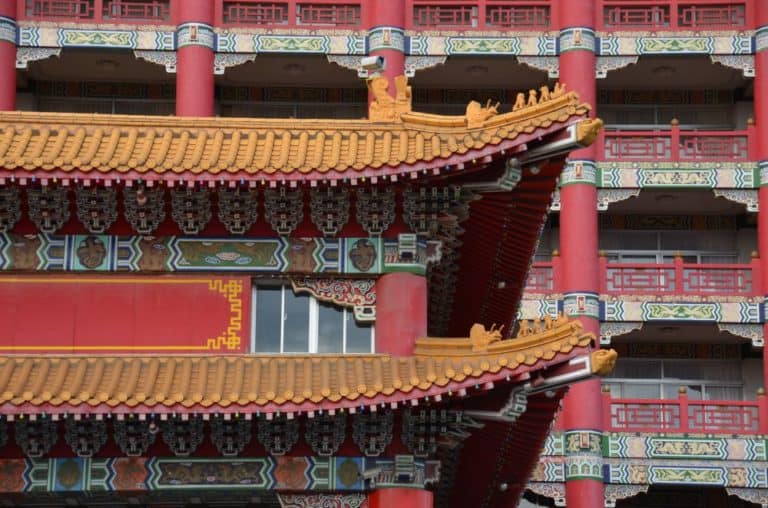 [Dec.2012] We went to Taiwan joining a tour which we could book online.
When we needed to choose the hotel, I found this very Chinese looking Grand Hotel and chose it without any hesitation.
It did not let us down with gorgeous construction as expected.
Although the rooms which tour people can stay in was inside the huge building without windows, the interior was nicely done with antique looking furniture and it was very interesting.
It just happened that my friend came later on her own and stayed in the room with the view, so we managed to enjoy the view as well.
Apparently, there used to be Taiwan Grand Shrine here when Japan was governing Taiwan and soon after Japan lost the war in 1945, all the shrines were demolished.
In 1952 this hotel was founded and in 1968 it was chosen one of the top 10 hotels in the world by an American magazine.