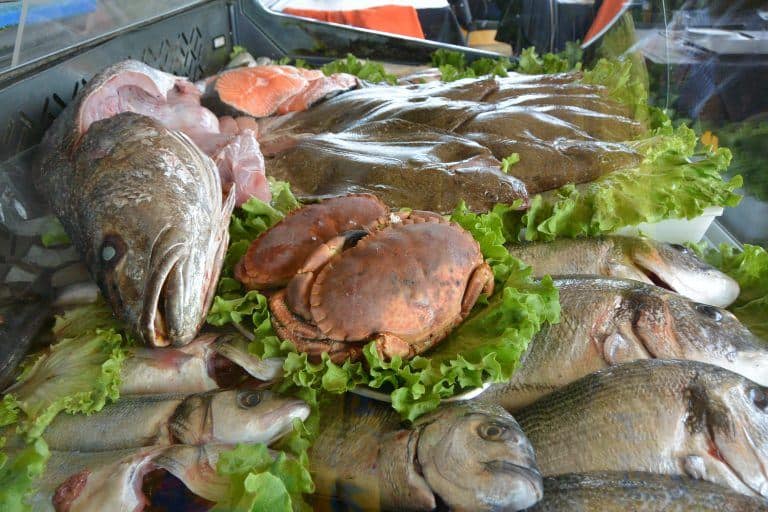 [ Feb.2017 ] On the last day of our short holiday in the Algarve in south Portugal, we went to a seaside town called Olhao.
The Portuguese pronunciation is difficult.
The taxi driver pronounced Olhao like 'olyaoo', but the hotel receptionist pronounced it differently with a more vague sound.
According to our guidebook, it is pronounced as 'ol-yowng'.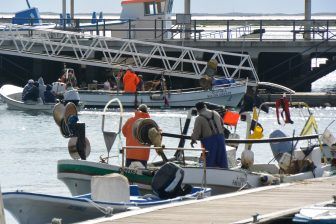 We thought this Olhao was on the sea, but in fact it was not the sea, but a lagoon.
Paulo, the taxi driver said that because the beach was only on an island where you had to go by boat, Olhao was not well known compared with other resorts, so there was only one 5 star hotel in the town.
But the last summer, he saw many tourists here, much more than usual.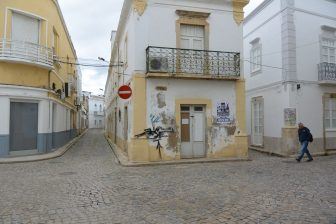 We had heard a lot of English and German spoken among foreign people in Algarve during our stay, but here we suddenly heard Italian a lot.
We saw one Italian estate agency, so there must be many retired Italian people living in this town.
There was a fishing port, a market and a church, but nothing much more here.
And maybe because it was Sunday, the town was so quiet and quite empty.
Now it was time for lunch for us.
There were many restaurants along the promenade and we chose one called O Horta which had a case of fish placed outside.
We were early and could choose our table, but after a while the place got full up and even a small queue formed later.
And 4 waiters were working in a pleasant businesslike way.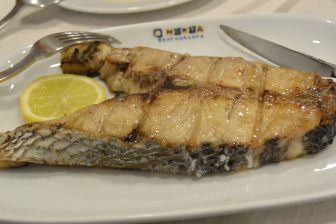 I saw the kitchen briefly and found that all the chefs were women here and all the waiters were men.
We ate the grilled fish of meagre, which was recommended by them and it was very tasty with just enough fat.
The cheese and olives were served as the starter and the garnish were chips and salad.
We noticed that many people were eating something like a dish of yellow Bavarian cream.
We were curious, so we asked what it was.
Apparently it was a dish of soft Polenta with some shellfish in it.
They served some Polenta for us to taste it, which was nice.
The bill was about 62 euros including the dessert, a bottle of wine and coffee.
I like Portuguese food which is generally simple and tasty and reasonably priced, and most of all the people are very nice and friendly.