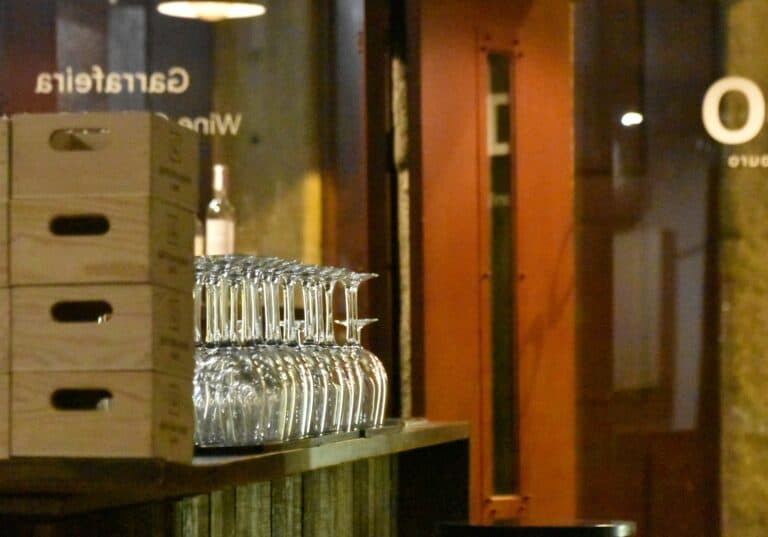 [Jan. 2022] During our stay in Oporto, a town in northern Portugal, we went for a walk after it got dark a few times.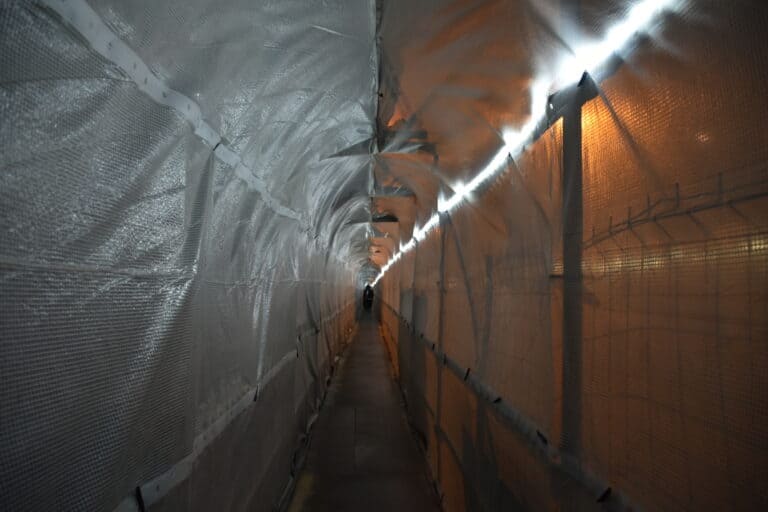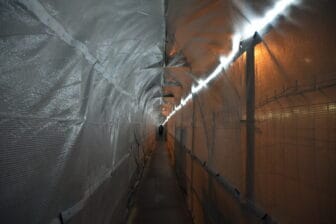 Mostly to the bustling areas along the Douro River.
The famous Dom Luis I Bridge was under renovation work, which was a bit disappointing, but pedestrians were able to pass.
However, the working part was covered with vinyl and we were supposed to walk in a state where we could not see the outside.
It was interesting as if we were in a sci-fi drama, though.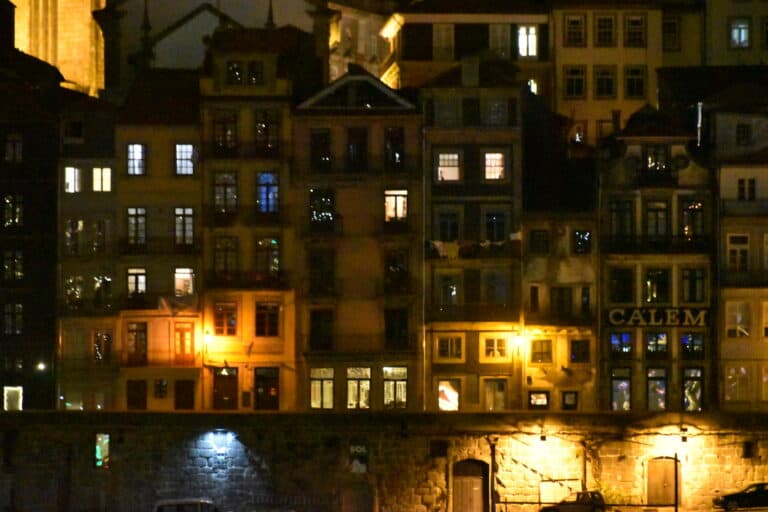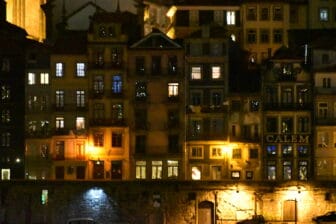 We went to Gaia and searched for a place to drink port wine, but probably because it was New Year's holiday, everywhere closed early and we couldn't find a suitable place.
Returning to the Oporto side, there was a wine bar-style shop called Lado Wine on the street that was one from the riverside, so we went in.
Then, we found that this was exactly the place where we could taste port wine.
There were no other customers, so we were hesitating at first, but Maria, a specialist for port wine came up to us and led us to a table.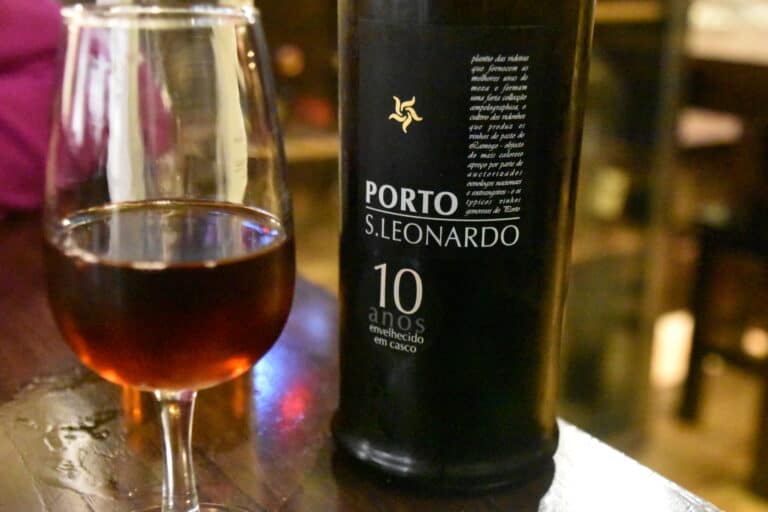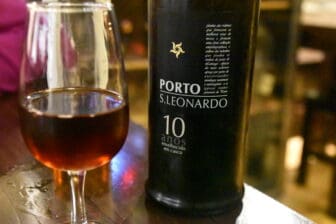 She told us that there are three types of port wine, white, ruby ​​and tawny, and let us taste each of them.
After that, we ordered a glass of Tawny we liked and drank it slowly.
Ruby is, of course, red, but I did not know Tawny and according to her, it was the left over rubies British people liked to buy and blended with something else.
Tawny has more brownish colour than ruby.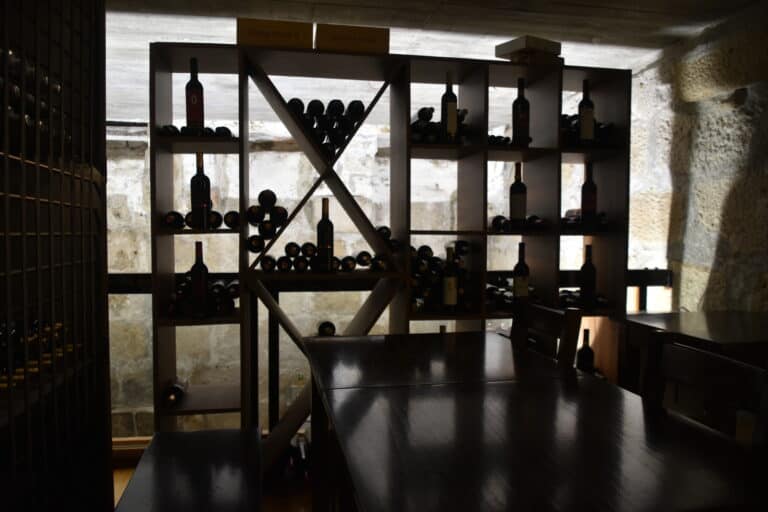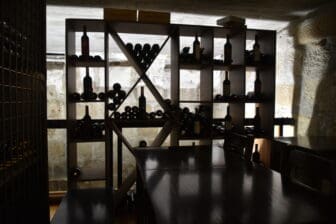 The reason why British comes up in the story of port wine is that Britain, which could not make wine in its own country, used to buy them from France, but because of the war with France, they went to other countries including Portugal.
So, British people started importing the sweet wine naming them as port wine, and it became known to the world through the UK.
Well, after we finished drinking Tawny, we wanted to drink a little more, so my husband ordered a white 10-year-old.
I tried another Tawny 10 year old.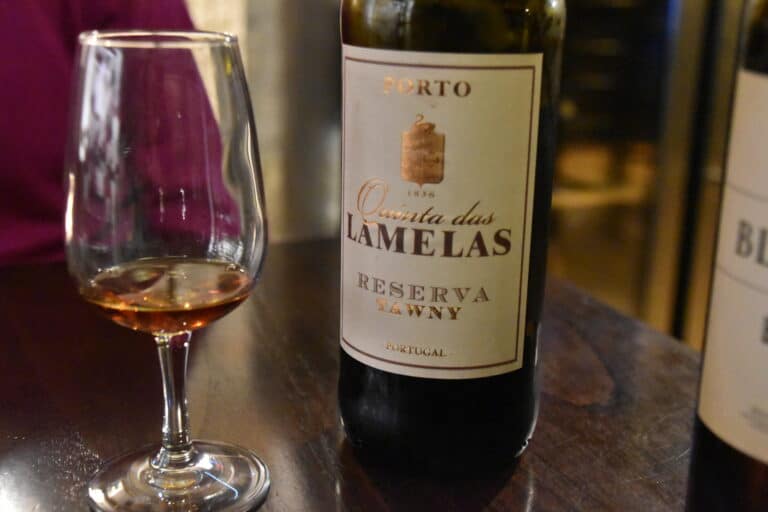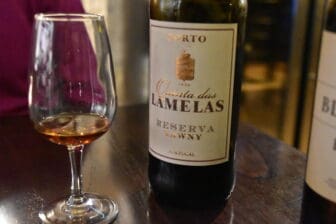 It had a caramel-like flavour, but it wasn't too sweet and I liked it.
According to Maria, the Lado Wine is promoting the wines of smaller producers in partnership with the association of port wine and ordinary wine producers and bottlers along the Douro River.
And she is a "wine ambassador" who goes to wine fairs around the world to promote the sale of wine on the Douro River.
Meanwhile, a couple came to the table next to us.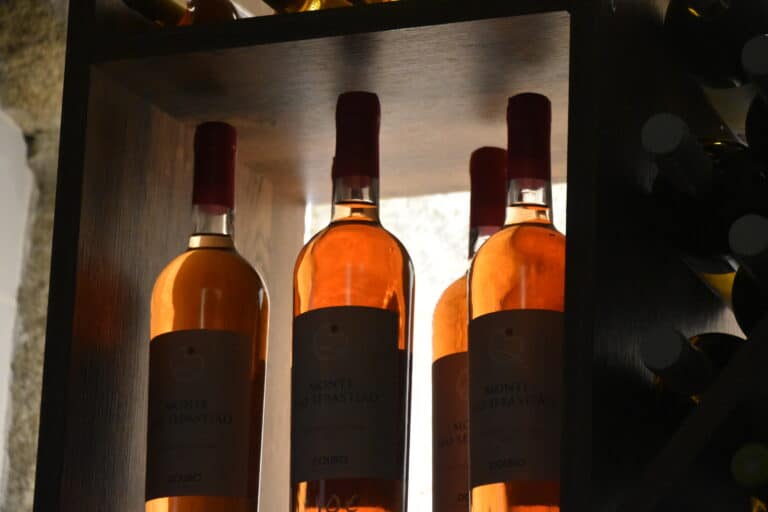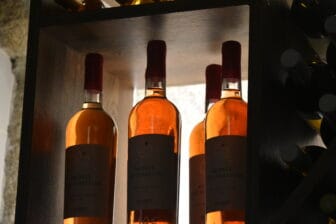 It was clear that they came here more than once and talked with Maria as if they were friends.
They were friendly people from Canada.
One was from Toronto and the other Quebec City and they were very pleased when we told them that we had visited their towns and we chatted quite a lot.
Well, I suppose  this was thanks to the magic of port wine.