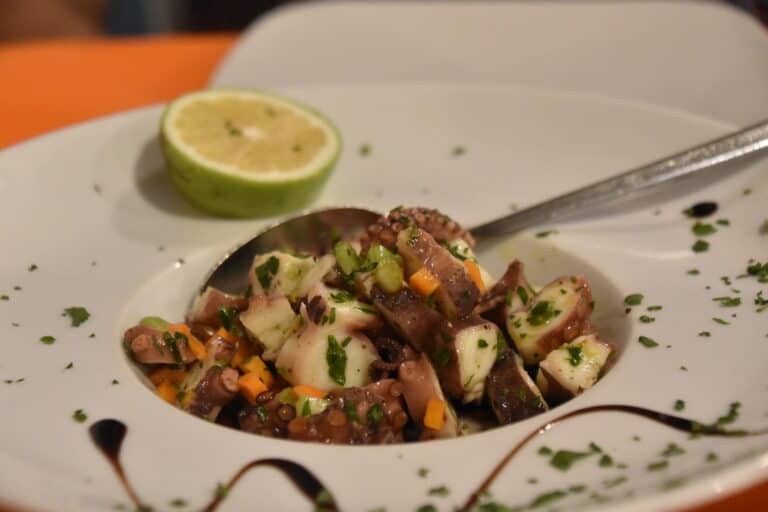 [Aug. 2022] In the evening of the day we arrived in Syracuse, a historic town in Sicily, Italy, we headed to a restaurant recommended by the landlady of Airbnb where we were staying.
Syracuse's old town, full of restaurants and attractions, is on the island of Ortigia, connected to mainland Sicily by a bridge.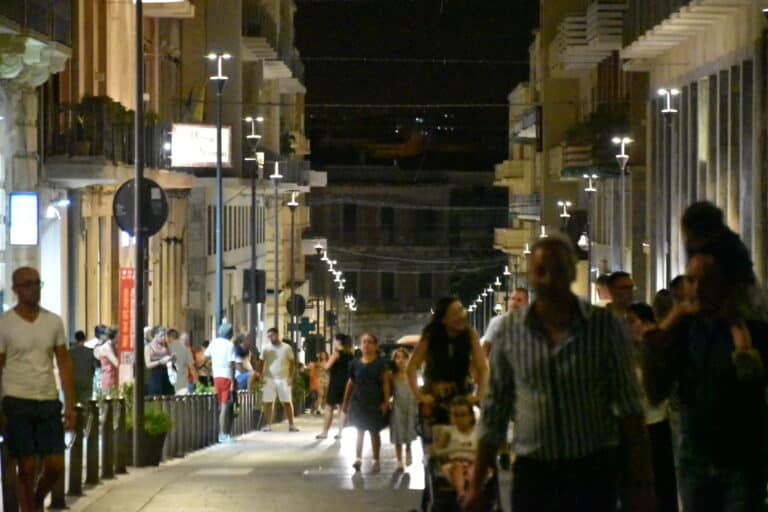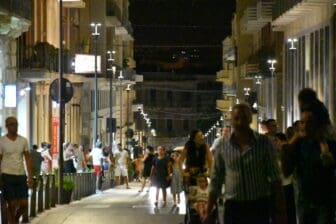 Our Airbnb was in the new town on the mainland side, but it was very close to the bridge to the island, so the location was excellent.
So, after having a rest, we went to Ortigia Island when the sun had already set.
Immediately after crossing, there was one of the highlights, the ruins of the Temple of Apollo.
A lot of people hang out around here.
Yes, in Italy's summer resorts people hit the town after dark.
Many shops are closed for a few hours during lunchtime during the day, but are open until quite late at night.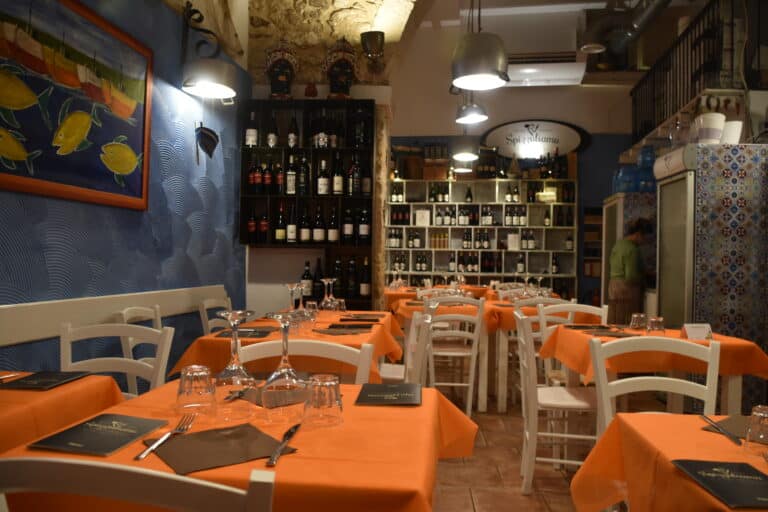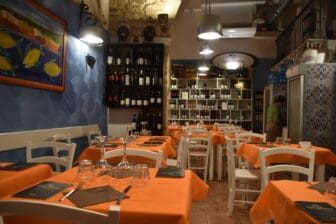 We went up a gentle slope called Corso Matteotti, which is diagonally to the right of the square where the temple ruins is located, in search of a restaurant called Torattoria Spizzuliamu, which Marcella, the owner of Airbnb, told us that her friend is running it.
This street seemed to be the main street and was lined with familiar chain stores.
At this time in late August, it looked like the summer sale was still on.
At the end of the street, there is Piazza Archimede with a big fountain called Diana.
From there, we went into narrow alleys and found the restaurant in the end.
Perhaps it was still early, so the indoor tables were empty.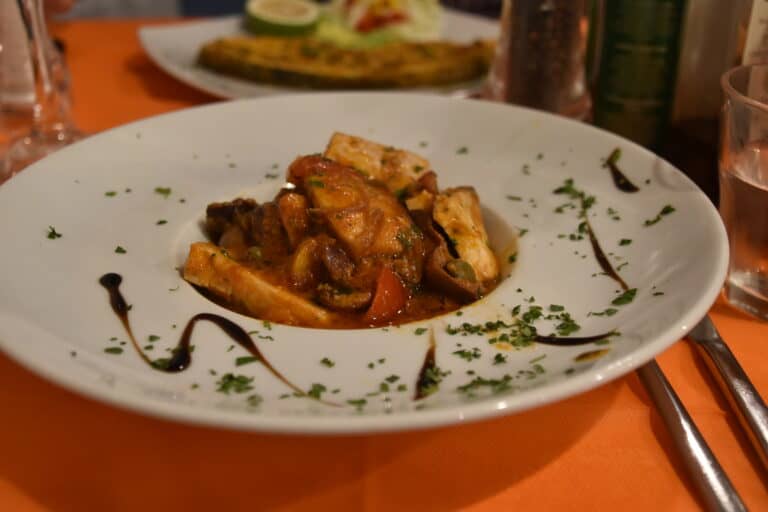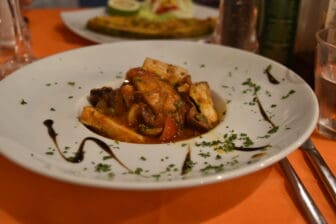 People in Sicily seem to eat dinner late, though not as late as in Spain.
We shared the octopus salad for a starter.
The octopus had a good strong flavour, and it went well with chopped carrots and celery.
For mains, we both chose swordfish.
Mine was called Cubetti di Spada and is stewed with Puttanesca sauce.
The olive was a little sour, but I liked it as I thought this would be a so called an acquired taste.
My husband's was called Spada Palermitana and had fried swordfish.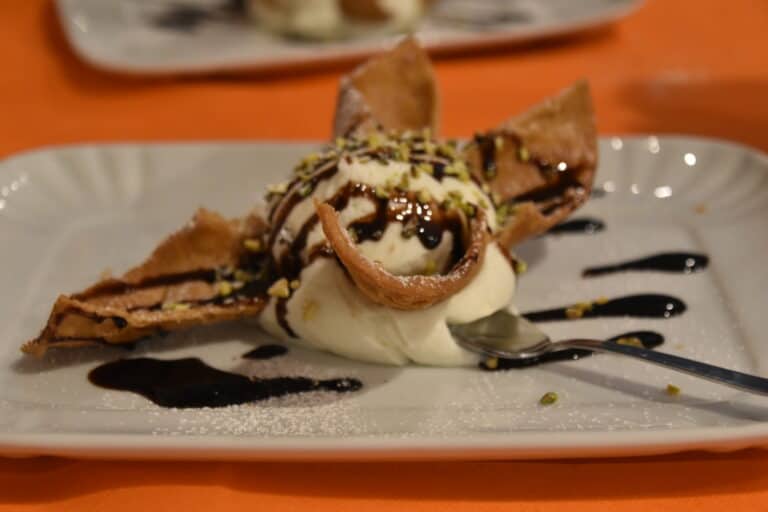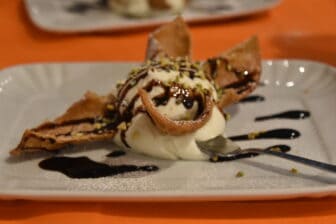 When I got a little bit to taste it, it tasted very mild.
For dessert, there were only tiramisu or cannolo, and since we were in Sicily, we asked for cannolo, and the cannolo came out disassembled.
After that experience, I learned that when you order cannoli for dessert at restaurants, they are often served in this form.
In this way, it looks more stylish.
The rich ricotta was heavily entwined on my tongue, and it was worth eating.
All in all, including a bottle of local white wine, was reasonably priced at €77.50.